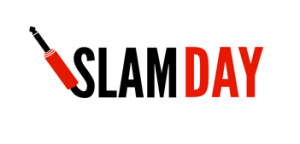 After a huge debut year this year, SLAM DAY is back! Registrations are now open for 2013.
 On Saturday February 23rd 2013 musicians and music lovers will come together in the largest simultaneous celebration of Live Music and Small Gigs that's ever been held in Australia, for the second annual SLAM Day.
On February 23rd last year, over 150 gigs were held in small venues across the country from Perth to Port Douglas, Tamworth to Tennant Creek, Katherine to Kensington and with the support of musicians, venues, music fans and the media, the first ever SLAM Day was a massive success.
In 2013 SLAM Day falls on a Saturday – 'gig day', and already SLAM have been swamped with registration enquiries.  It's a race between the states to host the largest SLAM day, with WA and NSW ahead of the race, challenging Victoria as Australia's home of live music.
Support a SLAM Day gig in your town – any style, any genre. Small gigs can happen in your backyard, in a venue, in your community hall, in a cafe, on the street or in the park.
It's easy to get involved and free to register, just head to www.slamrally.org
About SLAM
SLAM (Save Live Australia's Music) was born out of the SLAM rally, the largest cultural protest in Australia's history. 20,000 people marched in Melbourne to change government policy that incorrectly linked live music to violence.
Since then, SLAM has successfully lobbied and contributed to:
Change the law in Victoria; live music is now recognized in the objects of The Liquor Licensing Act
Break the policy link between live music and violence in Victoria
Initiate the Premier's Round Table for Live Music in Victoria. Outcomes from the roundtable include the reform of planning policy and licensing law in relation to all ages gigs, and cutting red tape.
A new Live Music Strategy and Lord Mayors Advisory Panel in the City of Melbourne
Live Music taskforces in City of Yarra and City of Port Phillip
 Live music is now firmly on the political agenda, with:
A National call for candidates to have a Live Music Policy at all State and Council elections
In NSW, the City of Sydney prepares to launch a Live Music taskforce
In SA, the state government sent a delegation and met with SLAM representatives and have since announced new small bar laws, a live music hub, a Live Music 'Thinker in Residence' and an Action Plan for the City of Adelaide
Federally, a new Live Music Coordinator has finally been appointed.
 The inaugural National SLAM Day was held on February 23rd this year, on the anniversary of the SLAM rally. SLAM Day is a campaign aimed at the broader community as an event that celebrates our local musicians and our small gigs. SLAM Day was embraced all around the country with thousands of musicians and tens of thousands of punters getting involved.
"Seeing a loud sweaty band in a small venue is easily my favourite musical experience. Everyone crammed in tightly, shoulder to shoulder, singing the same lyrics, bobbing their heads, in unison, sharing that common experience, that's what music is all about." Nik Kaloper, The Jezabels.