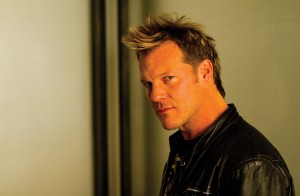 An evening of stories from 30 years of metal, wrestling…and drinking!  
Two of Rock's absolute royalty are teaming up for one unforgettable evening! SCOTT IAN (Anthrax) and CHRIS JERICHO (Fozzy) will be sharing stories from 30 years of metal, wrestling and drinking!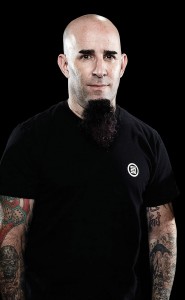 In a no holds barred Q and A session absolutely nothing will be off limits. SCOTT IAN enthuses; "This is something I've wanted to do for a very long time. I've been travelling the world in the company of and hanging out with the greatest people on the planet for 31 years and I've got to tales to tell."
CHRIS JERICHO is one of the greatest showmen of the modern era, and Melbourne and Sydney fans will get to hear first-hand uncensored tales from the roads travelled as both WWE Champion and with Fozzy.
Whether you're a rock fan or wrestling junkie, this is an evening not to be missed. Strictly limited tickets are available for these intimate shows on Tuesday 12 February at 9am AEDT.
TICKETS ON SALE TUESDAY 12 FEBRUARY 9AM
TUESDAY 26 FEBRUARY
SYDNEY, OXFORD ARTS FACTORY – 18+
www.oxfordartfactory.com.au
WEDNESDAY 27 FEBRUARY
MELBOURNE, THE TOFF IN TOWN – 18+
Presented by Soundwave Touring.