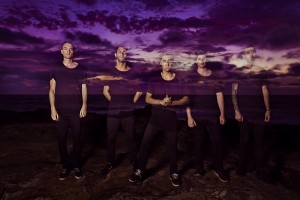 On the eve of the Soundwave festival performances, UNFD are proud to announce the release of Northlane's highly anticipated second album, "Singularity". To celebrate the announcement Northlane have released a new music video for the track, "Quantum Flux" unveiled today via the viral site singularity2013.com. The track is also available on iTunes.

"Singularity" will be released on Friday 22 March, just four weeks from its announcement.
"Quantum Flux," the first official track from "Singularity" will undoubtedly surprise fans. The new single gives incredible insight into the diversity and musical talent of the band, it is a testament to their ability to push boundaries wherever they can. "Quantum Flux" is a ballsy move, especially as a lead single, but will surely impress each fan and further build upon their already sizable audience.
There was a lot of speculation about what "Singularity" actually was after UNFD launched singularity2013.com in late January. The site hosted a countdown and a series of information leaks, that captured the attention of fans and media alike around the world, with more than 300,000 hits on the website in a month. After many rumours and guesswork, some fans correctly assumed that it was a Northlane related project after the recent trailer was launched and hidden leaks on the site started to appear. One avid fan even managed to crack the binary code used on an advertisement in Blunt Magazine to work out all the details of the forthcoming LP. Fans also cracked the tracklisting via a series of invisible cubes placed around the site earlier this week.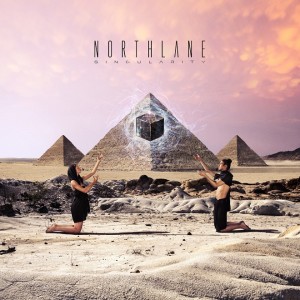 Releasing an album only four weeks after it is announced will still come as a pleasant surprise to fans, who have witnessed the Sydney five piece explode since the release of their debut album Discoveries on November 11, 2011 [11/11/11]. Relatively unknown at the time of the release, Northlane have gone on to become one of the biggest metal / hardcore bands in the country.
Produced by Will Putney of Machine Shop [New Jersey] in between a Canadian tour and their support of Parkway Drive late last year, the Northlane and UNFD camps have managed to keep the recording top secret. The band caught everyone off guard when they released "Worldeater" last December, leading fans to believe that it was a stand-alone single, even though it was always intended for "Singularity". Considering their incredibly busy touring schedule in 2012, no one expected an album to be released, let alone recorded, between the 200-odd shows that Northlane played or has scheduled since the release of "Discoveries".
Fans can now go to singularity2013.com and watch a short documentary on the theory and development of "Singularity", as well as the "Quantum Flux" music video.  Worldwide pre-order links for the album can also be found on the site. Stay tuned to singularity2013.com for more developments on the "Singularity" project.
Northlane's Singularity will be released on Friday 22 March via UNFD
Catch Northlane at the following festivals!
Soundwave Festival
Saturday 23 February – Brisbane
Sunday 24 February – Sydney
Friday 1 March – Melbourne
Saturday 2 March – Adelaide
Monday 4 March – Perth
Breath Of Life
Sunday 10 March  – Launceston
Pushover Festival
Monday 11 March – Melbourne
The New Zealand Singularity Tour
w/ Special Guests Antagonist A.D. and Saving Grace
Friday 5 April – Zeal (Main Room), Auckland AA
Saturday 6 April – Zebedees, Christchurch AA
Sunday 7 April – The Dux De Lux, Christchurch 18+
Northlane will tour Canada throughout May.