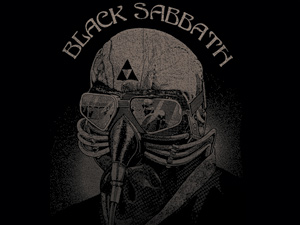 "I HAVE NO IDEA WHY WE HAVE LASTED SO LONG IT HAS BEEN GREAT TO HAVE INFLUENCED SO MANY BANDS, AND I THINK THAT IS WHY WE HAVE MAINTAINED OUR RELEVANCE."
There isn't really any easier introduction to an interview than simply stating Black Sabbath = Heavy Metal, does anything more need to be said?  The band where it arguably all started for music's greatest genre are returning to Australia for the first time since 1974.  Combined with that, 2013 will also see the release of a brand new album '13' which the band is currently working on with Rick Rubin.
We had the honour of interviewing bass player Geezer Butler via email, check out our chat below and make sure you get your ticket to one of the Australian shows if you haven't already.  All the tour details are below.
Hey Geezer, many thanks for taking the time to do this interview! I hope this finds you well and looking forward to your return to Australia as Black Sabbath, for the first time since 1974.  What are your memories of that tour of Australia back in 1974…me personally, I wasn't even yet born haha!
I REMEMBER THE ENDLESS FLIGHT, I THINK IT LASTED ABOUT 35 HOURS IN THOSE DAYS. OZZY WAS ALMOST THROWN OFF THE PLANE FOR BEING DRUNK AND ROWDY.  WE STOPPED IN EVERY COUNTRY ON EARTH IT SEEMED LIKE.  IT WAS ONE LONG PARTY WHEN WE GOT THERE, I REMEMBER RACING OUR RENTED CARS ALONG THE BEACH, ONE OF THEM GOT STUCK IN THE SAND AND THE TIDE CAME IN AND WRECKED IT. GOOD TIMES!
Since the return of Black Sabbath this year, you have played a couple of massive shows, most notably headlining Download Festival in the UK and also Lollapalooza in the USA. Prior to that first festival appearance at Download, can you recall your personal feelings just as you were about to walk on stage once again in front of around 100,000 people and then your thoughts at the show completion and walking off the stage?
WELL THE DOWNLOAD FESTIVAL WAS PARTICULARLY NERVE WRACKING, BECAUSE OUR FAMILIES AND FRIENDS WERE THERE, THE WORLD'S PRESS AND OF COURSE SOME OF THE BIGGEST METAL BANDS IN THE WORLD ARE THERE WATCHING.  I THINK I WENT TO THE TOILET ABOUT 40 TIMES BEFORE WE WENT ON. ONCE THE FIRST SONG WAS OVER THOUGH, IT WAS JUST ANOTHER GIG.  I WAS PARTICULARLY PROUD OF TONY THAT NIGHT, BECAUSE HE WASN'T FEELING GREAT AFTER HIS CHEMO, BUT AS USUAL, HE WAS BRILLIANT.
Some 40 odd years since Black Sabbath's inception, you are going to be playing in the far reaches of Australia, to thousands of people, which in some instances will no doubt consist of three generations of fans.  That is a remarkable legacy, which astounds me, as I'm sure it does yourself. How do you personally respond and comprehend the legacy and status of Black Sabbath here in 2013?
IT'S SOMETHING I'D NEVER HAVE DREAMED OF.  WHEN WE STARTED OUT, WE THOUGHT WE'D BE GOING FOR A FEW YEARS THEN GET A "REAL" JOB.  IN THOSE DAYS, IF YOU WERE OVER 30 YOU WERE LOOKED UPON AS OLD BLOKES. THE BEATLES HAD BROKEN UP AFTER 8 YEARS OF SUCCESS, SO WE THOUGHT IF YOU COULD LAST THAT LONG, THAT WOULD BE IT.  I HAVE NO IDEA WHY WE HAVE LASTED SO LONG IT HAS BEEN GREAT TO HAVE INFLUENCED SO MANY BANDS, AND I THINK THAT IS WHY WE HAVE MAINTAINED OUR RELEVANCE.
In a lyrical and musical sense, with the origins of Black Sabbath closely tied into the horror films of the time, what are your thoughts on where this has been taken some 40 years later… Such as the visual and theatrical elements added into heavy metal music and the fact that "horror" themes dominate mainstream culture and shows on free to air TV networks?
WELL I THINK PEOPLE HAVE ALWAYS BEEN SUBJECTED TO HORROR IN SOME FORM OR ANOTHER.  MOST RELIGIONS ARE BASED ON HORROR-CRUCIFIXION, BURNING IN HELL FIRE FOR ETERNITY, GOD SMITING EVERYONE, ETC. I THINK THERE'S SOME DARKNESS IN EVERYONE AND SEEING OR HEARING OTHER PEOPLE'S DARKSIDE GIVES US A FORM OF INDEMNITY FOR OUR OWN DARK THOUGHTS.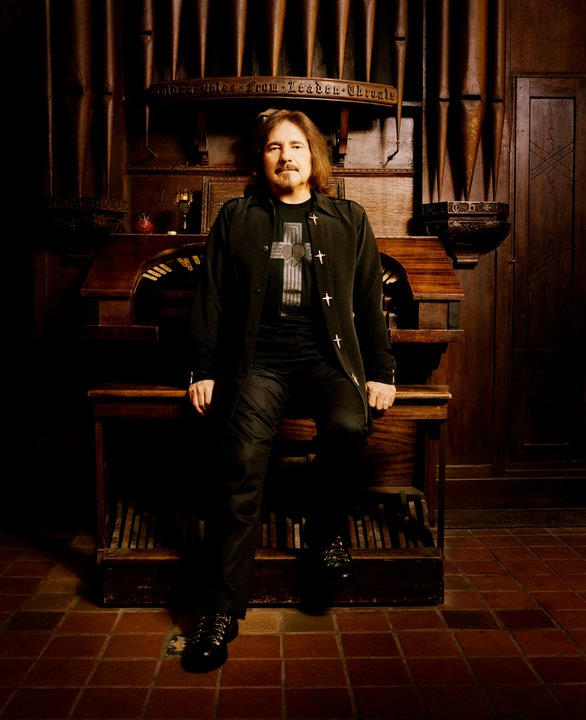 With your debut album Black Sabbath, essentially regarded as the birth of heavy metal, are you able to describe just how difficult it may have been in those initial stages for this album and the music of Black Sabbath to find acceptance, especially considering what was no doubt musically popular at the time?
WE WERE TURNED DOWN BY EVERY RECORD COMPANY WE AUDITIONED OR SHOWCASED FOR, I THINK AFTER THE SEVENTH WE FINALLY GOT SOME INTEREST.  WE WERE GIVEN ENOUGH MONEY TO RECORD FOR TWO DAYS. WE APPROACHED A COUPLE OF PRODUCERS WHO TOLD US TO GO AND WRITE SOME "PROPER" MUSIC, SO WE RECORDED THE ALBUM WITH THE "IN-HOUSE" PRODUCER. WE BASICALLY PLAYED LIVE IN THE STUDIO, THEN LEFT FOR A 6 WEEK STINT IN SWITZERLAND AND GERMANY, THINKING NOTHING OF IT.  WE DIDN'T THINK IT WOULD EVER BE HEARD.  WHEN THE ALBUM CAME OUT, WHAT FEW CRITICS EVEN BOTHERED TO REVIEW IT, GAVE IT ABSOLUTELY NO CHANCE, BUT IT WENT STRAIGHT INTO THE UK CHARTS AND STAYED THERE FOR 9 MONTHS, ALL ON WORD OF MOUTH FROM OUR LIVE SHOWS.
Black Sabbath and Judas Priest both originated from Birmingham, around the same time. What do you feel it was about Birmingham that inspired the evolution of two of the most iconic heavy metal bands of all time?
EVERYONE IN THE BAND CAME FROM THE SAME AREA OF BIRMINGHAM, ASTON, WHICH WAS A PRETTY ROUGH PLACE TO GROW UP IN. I GREW UP IN AN IRISH CATHOLIC FAMILY AND MY THREE BROTHERS HAD A VERY HEAVY REPUTATION AROUND THE AREA, THEY WERE ALWAYS FIGHTING, SO I SAW SOME PRETTY GRUESOME SCENES WHEN I WAS GROWING UP, PLUS THE PLACE HAD BEEN BOMBED IN THE SECOND WORLD WAR, AND THERE WAS STILL A VOLATILE ATMOSPHERE.  WE WERE ALL ATTRACTED TO THE SAME MUSIC, BLUES, HENDRIX, CREAM, SO IT FELT NATURAL FOR US TO REFLECT OUR LIVES IN OUR MUSIC, IT WAS A TOTAL RELEASE FOR US ALL.
There are many defining moments in the history of the band, but probably none more so than the transition from Ozzy to Ronnie James Dio. Whilst an all time classic album resulted in Heaven & Hell, looking back now, just how difficult do you feel that transition was for all concerned – band, record label, fans etc?
THE CHANGE HAD BEEN COMING FROM A COUPLE OF YEAARS BEFORE THE NEVER SAY DIE ALBUM.  WE WERE ALL DOING DRUGS AND LOTS OF BOOZE AT THE TIME AND FINDING OUT WE WERE BEING RIPPED OFF BY MANAGEMENT, SUBSEQUENTLY TRYING TO MANAGE OURSELVES. IT WAS CHAOTIC, AND WE WERE GROWING APART. THE RECORD COMPANY HAD LOST INTEREST IN US AND WE WERE FINDING IT DIFFICULT TO WRITE MUSIC TOGETHER.  OZZY LEFT THE BAND JUST AS WE WERE ABOUT TO RECORD THE NEVER SAY DIE ALBUM, THEN CAME BACK AFTER WE HAD UNSUCCESSFULLY TRIED TO RECORD WITH ANOTHER SINGER, BUT HE WASN'T INTO WHAT WE WERE DOING, SO IT NATURALLY CAME TO A CONCLUSION AFTER THE NEVER SAY DIE TOUR.  WHEN RONNIE CAME ALONG, HE BROUGHT ENTHUSIASM BACK TO THE BAND, TONY IN PARTICULAR.  OZZY GOT HIMSELF TOGETHER WITH THE HELP OF SHARON, AND WENT ON TO HIS OWN GREAT SUCCESS. EVERYTHING HAPPENS FOR A REASON.
You have been getting stuck into the writing and recording for a new Black Sabbath album, which is due in 2013. How would you describe the writing and studio chemistry amongst yourself, Ozzy and Geezer here in 2013?
IT HAS WORKED OUT REALLY WELL, ESPECIALLY GEEZER, HE IS THE GREATEST BASS PLAYER AND LYRICIST EVER [HA HA]. SERIOUSLY, THE CHEMISTRY HAS BEEN FANTASTIC.  WE ALL RESPECT EACH OTHER'S ABILITIES, WE HAVE ALL BEEN SOBER AND WE HAVE WORKED TO A SCHEDULE EVERY DAY, SO IF IT AIN'T HAPPENING ON ANY PARTICULAR DAY, THEN WE WON'T BE FLOGGING A DEAD HORSE.  BY WORKING 4 OR 5 HOURS A DAY, WE KEEP IT FRESH AND DON'T GET BURNED OUT.
From a writing point of view, what are you finding to be some the sources of inspiration and perhaps influence for the new songs and how much does this differ from what influenced early Black Sabbath material?
THE INFLUENCES ARE THE SAME AS EVER "LIFE". THERE IS SO MUCH HAPPENING IN LIFE, THERE IS NO END OF INFLUENCES.
You have been working with Rick Rubin on the new album, what led to the choice of Rick and how has the recording been coming along so far?
RICK HAS BEEN A SABBATH FAN FOREVER. HE HAS ALWAYS MADE IT KNOWN TO US THAT IF WE EVER DO AN ALBUM, HE WANTS TO PRODUCE IT.  SO HERE WE ARE. IT HAS WORKED OUT REALLY WELL, OF COURSE THERE HAVE BEEN DISAGREEMENTS, BUT IT'S ALL GOOD.
Well Geezer, many thanks once again for completing this interview, see you soon back in Australia!
WE ARE REALLY LOOKING FORWARD TO SEEING YOU ALL. IT WILL BE GREAT!!
Black Sabbath Australian & New Zealand Tour 2013
with special guests SHIHAD
AUCKLAND, Vector Arena – Saturday April 20 (sold out) & Monday April 22
BRISBANE, Brisbane Entertainment Centre – Thursday April 25
SYDNEY, Allphones Arena – Saturday April 27
MELBOURNE, Rod Laver Arena – Monday April 29 (on sale) & Wednesday May 1 (sold out)
PERTH, Perth Arena – Saturday May 4
ADELAIDE, ENTERTAINMENT CENTRE – TUESDAY MAY 7
Tickets on sale now.
For full tour and ticketing information head to www.livenation.com.au