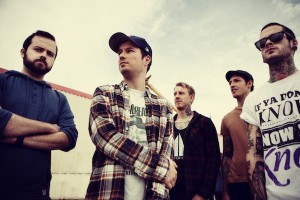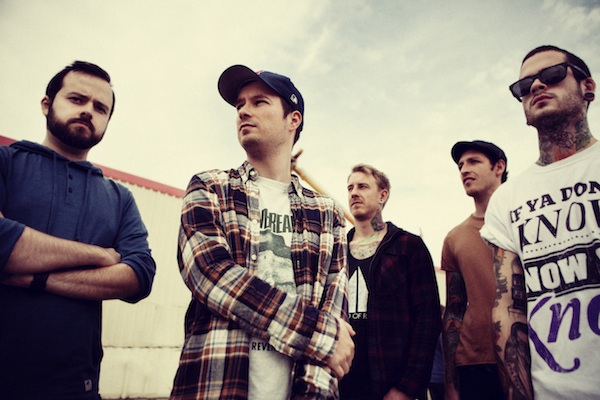 Destroy All Lines, Killyourstereo.com & Blunt present…. FUNERAL FOR A FRIEND Australian Tour – May 2013
"…watching them onstage as they commit ungodly assaults on their instruments is an experience that doesn't so much unite the audience as make them tremble in tandem." – NME MAGAZINE
 
Over the course of a decade, Funeral For A Friend have remained one of the most fascinating bands to come out of the UK. Their debut album Casually Dressed & Deep In Conversation has long been upheld as a landmark punk album of the 2000s but it by no means bred a sense of self-satisfaction for the ambitious Welshmen. The five-piece's musical evolution has been heavily documented and it has seen them arrive at the most confident, kickass juncture of their career in 2013.
 
Having spent almost the entirety of 2012 recording their new album, Funeral For A friend return to Australia, refreshed and reinvigorated. Their seventh studio album 'Conduit'-released on January 25- will serve as the perfect precursor to a massive Australian tour in May 2013. No strangers to our shores, Funeral For A friend have amassed an increasingly large fan base with each of their Australian tours, each time cementing a more a fiery and lasting impression.
2013's outing boasts ten shows through five states, making this Funeral For a Friend's most extensive Aussie visit to date. 
 
Lead single from 'Conduit'; 'Best Friends and Hospital Beds' is an exciting step forward for Funeral For a Friend. It's  confident and cathartic and the perfect introduction to their heaviest album yet.. Watch the video HERE.
 
Tickets on sale 9am Friday Feburary 8 – come, witness one of post-hardcore's most enduring entities, the one and only Funeral For A Friend.
Wednesday 8 May – The Rev, Brisbane (18+)
Tix: destroyalllines.oztix.com.au 1300 762 545 & Oztix Outlets
 
Thursday 9 May – Surfers Paradise Beer Garden, Gold Coast (18+)
Tix: destroyalllines.oztix.com.au 1300 762 545 & Oztix Outlets   
 
Friday 10 May – The Cambridge, Newcastle (18+)
Tix: yourcambridge.com & The Cambridge Hotel
 
Saturday 11 May – Manning Bar, Sydney (18+)
Tix: manningbar.com & 1300 762 545   
 
Tue 14 May – The Basement, Canberra (18+)
Tix: moshtix.com.au, 1300 438 849, destroyalllines.oztix.com.au & Oztix Outlets  
 
Wed 15 May – The Corner Hotel, Melbourne (18+)
Tix: cornerhotel.com 1300 724 867, the Corner Box Office & Fist2Face
 
Thu 16 May – Pier Live, Frankston (18+)
Tix: ticketmaster.com.au 136 100 & Pier Live on (03) 9783 9800 or pierlive.com.au
 
Fri 17 May Fowlers Live Adelaide (Lic.AA)
Tix: moshtix.com.au, 1300 438 849, & Venue*Tix on (08) 8225 8888 or venuetix.com.au
 
Sat 18 May – Prince Of Wales, Bunbury (18+)
Tix: heatseeker.com.au 1300 762 545, Heatseeker Outlets & destroyalllines.oztix.com.au
 
Sun 19 May – Amplifier Bar, Perth (18+)
Tix: heatseeker.com.au 1300 762 545, Heatseeker Outlets & destroyalllines.oztix.com.au