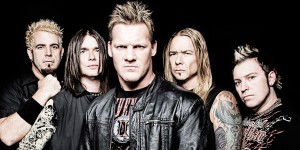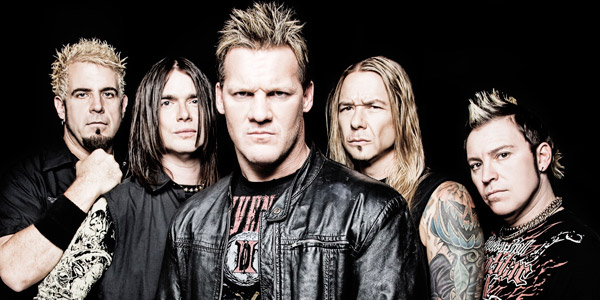 No matter what people say, bigger is always better – especially when we're talking about heavy metal. And heavy metal doesn't get much bigger than FOZZY.
FOZZY, the band featuring WWE Wrestling Superstar CHRIS JERICHO and Stuck Mojo mastermind RICH 'The Duke' WARD will be joining DUFF McKAGAN'S LOADED and DANKO JONES in Sydney only. There is no doubt that FOZZY are one of the most dynamic and kick ass live acts on the scene making this a Sidewave not to be missed!
————————————————————————————————————————————–
When names like Guns N' Roses and Velvet Revolver populate your résumé, you have a lot to live up to on your solo releases. DUFF McKAGAN not only lives up to it, but has cemented his legacy as one of Rock's most unique figures.
DUFF McKAGAN and his gang have been building a sound full up with earthy ground and pound. Sure there's an undeniable streak of the platinum level hookery and crookery that took Duff to the very top of the candy mountain and this is nowhere more evident than his third album, 'The Taking'.
They Will Rock You sum it up perfectly enthusing that it "provides the perfect soundtrack for a kicking, dragging, screaming return to the gutter so if you like your rock dark and dirty, this one is for you."
Twelve years ago, DANKO JONES was a hungry lion trying to break free of Toronto's stagnant indie-rock scene. Today, he's a well-fed beast who routinely shares arena stages with rock's elite.
So long as guys keep thinking with their dicks instead of their heads, and so long as beautiful women have the power to reduce men to drooling, deviant, irrational idiots, DANKO JONES records will continue to sound like DANKO JONES records. And we all know none of that is going to change anytime soon.
TICKETS ON SALE NOW
MONDAY 25 FEBRUARY
SYDNEY, MANNING BAR – 18+ w/ very special guests Fozzy
www.oztix.com.au
THURSDAY 28 FEBRUARY
MELBOURNE, THE ESPY – 18+
www.oztix.com.au

Presented by Soundwave Touring.