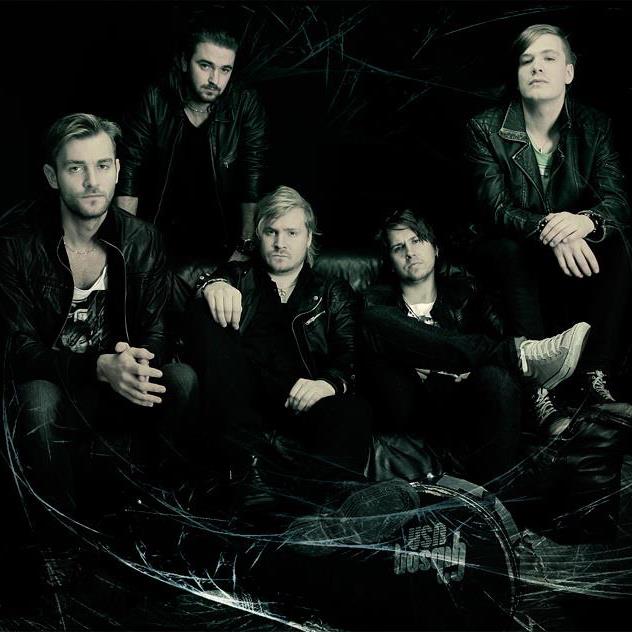 From bio: "degreed is a Stockholm based Melodic Hardrock band formed in the beginning of 2005. After many years of touring, gaining credabillity and fans the band released their critically acclaimed debut album "life,love,loss" in the fall of 2010 through Melodic Rock Records (Europe/USA), Spinning INC (Japan) and Rambo/Sony Music Entertainment (Sweden).
Now the band has once again teamed up with producer/songwriter Erik Lidbom (the first degreed album, Arashi, Kat-Tun, E.X.I.L.E, Masterplan to name a few) to record the second album, which they plan to release during the spring of 2013 throughout the world on Spectra Records (USA/Canada), Spinning INC (Japan) and the band's management are currently negotiating for a deal in Europe.
Erik Lidbom has also written a few songs for the album, amongst them two together with multiplatinum and Grammy Award winning singer/songwriter Bill Champlin (former singer of Chicago, songwriter for Earth, Wind and Fire etc.). Bill Champlin sang on the Chicago nr.1 hit "Look Away" as well as singles "You're Not Alone" and "Hard Habit to Break". Now Bill will make another mark in history by singing a few lines on the new degreed album. The album will also feature a song with the Japanese band Godbrother.
The band just got back from a very successful and critically acclaimed tour in the UK along with the band VEGA and after signing with Spectra (USA/Canada), Spinning INC (Japan) and Ninetone/Universal Music (ROW) for the release of the second album "We Don't Belong" the band are more hungry and excited than ever to tour!
It took 5 years of hard work to even get noticed and a bunch of shameful proposals to get where they are today but these 5 guys know how hard you have to work to get what you want and they wont stop until they get just that, what they want."
We check in with Mats Ericsson to give us the lowdown on their new album 'We Don't Belong'…
With your first album 'life, love, loss' getting such a great reception, what was the initial thinking when you first started off writing for the new album?
We have just did the same thing as we did before, but tried to make it better and bigger basically. On this album we involved other songwriters though and that's the only difference, which is change in a good way.
Writing for life love loss, I'm sure some of the songs dated back a few years earlier – for this album, did the way you tackle the songwriting change at all?
Not really, we actually have a song on this album that we wrote back in 2005 but all in all i think the songwriting have been a bit more effective for this album. Since we have included other songwriters as well, there has been a bit more effective cause of that too.
Having had the benefit of recording the first album – what were some of the biggest learning experiences that you feel helped you in the recording for the new album?
The biggest experience is probably that recording the album yourself is the best way to go in the long-run cause of the fact that you own the product. It might cost a whole lot but at the end of the day you own the recording. Something that helped recording this album is the the mistakes made during the recording of "life,love,loss" wasn't repeated on this recording.
The album is titled 'We Don't Belong', what is the concept of that album title and how did that also influence the lyrical themes throughout the album?
We Don't Belong is actually the last song on the album and that is why we choose it i guess. It kinda fits in to us and our music as well on the Swedish Music Scene when there's basically only bands playing AOR/Rock (H.E.A.T, Dynazty, Crash Diet etc), while we try to make it a bit more modern and then we kinda figured that "We Don't Belong" was a good name for the album cause its a bit how it is.
Erik Lidbom was who you worked with on this album, who worked with you on the first album also. How would you describe what Erik brings to the degreed songs/sound?
A whole lot! We usually call him our sixth member cause he has really contributed to our sound and how the sound has evolved on this record, with the beats and strings etc. To this album Erik has also written some of the songs, both alone and together with Bill Champlin and his son Will Champlin, so he is a really big part in that way too.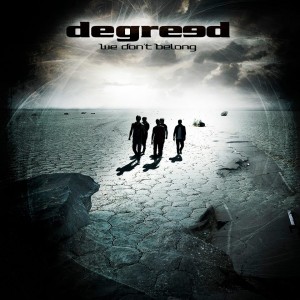 Where did you actually record the album – what are some of the immediate memories from the studio?
The album isn't recorded in only one studio, or everything but the drums are recorded in the same studio – which is Eriks studio in Uppsala, Hitfire. The drums where recorded in the city of Västerås in a studio called Studio 3 there. Actually we finished/re-did some parts for the song "We Don't Belong" in the hotel lobby on the hotel we lived at during the drum session, so thats a pretty cool memory and also that living at a hotel during recording the album increases the inspiration as well as the performance. We recorded drums for all the songs on the album in 10 hours.
I've picked out 3 tracks from the new album, here's your chance to share your thoughts on each…
Black Cat – the first song on the record which i think, if i don't remember it totally wrong, was the first song we wrote for the album – when we had the plan for the album. Started off with Daniel coming up with a riff during a rehearsal and then we started working around it and we where really thinking outside the box on this one and our vision, or mine at least, was to make a song that doesn't have just the ordinary structure or parts – so we have a keyboard solo which is amazing and we have really worked with performance etc. You can listen to it here, if you haven't already done so – https://soundcloud.com/degreedmusic/black-cat
Blind Hearted – first song we got from Erik, Bill and Will. Pretty cool to get a demo where someone you look up to so much and are such an amazing singer in my opinion. Great song with a little touch of Westcoast Rock/AOR, but very straight forward! Robin's vocal performance is amazing on this one
Follow Her – A song that we wrote in just a few hours back in the old rehearsal place in Kopparberg, where it all started a long time ago. It was one of those days when a song just writes itself. This one is my absolute favorite cause of the whole melancholic feel to it, as well as its the most fun song to play.
Tell us about how you came to work with Bill Champlin on the new album and how was that experience working with him?
Erik was just going to LA to write with Bill and Erik called Robin before his trip, then Robin made a joke and asked if they could write some songs for degreed since we had already started to plan the recording with Erik. A few days later Erik called Robin and said that they had written the first song for degreed cause he had showed "life,love,loss" to Bill and Bill said that they should write a song for the band. A couple of days later he called again and said they had written another song for the album, "In for the Ride" which Bill also sings the second verse on the song.
You also had a Japanese band 'Godbrother' involved with this album, there's many who may not be aware of these guys…what can you tell us about them?
It's a pretty new Japanese act that Erik meet when he was in Japan (Erik is there pretty often cause he is the Number.1 songwriter in Japan) and he thought it would be cool to do a feature with them for the Japanese release. The feature is also on the song "We Don't Belong" and the second verse is in Japanese on that edition.
The journey of degreed and getting your music out there hasn't been an easy one…what have been some of the biggest lessons learnt do you think?
That its a tricky business and that patience is everything. Things usually don't happen just over night, you have to be really patient and work hard to get somewhere.
What touring action do you have planned at this stage to support the new album?
At this moment we have no plans so far but that we are going to do our best to tour a lot for this album and get to countries we haven't been to yet, as well as getting back to the countries we have already been in.
Essential Information
From: Stockholm, Sweden
Sounds like: Melodic hard rock
Band members: Robin Ericsson – Bass/Vocals . Mats Ericsson – Drums . Micke Jansson – Keyboards . Jesper Adefelt – Guitar/Backing Vocals . Daniel Johansson – Guitar/Backing Vocals
Website: www.degreedmusic.com
Latest release: We Don't Belong