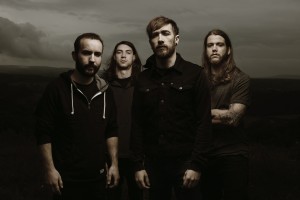 Every generation of Metal bands has its pioneers – groups that re-define the genre musically and take it to a new level. SYLOSIS is one such band!
It's not for nothing that the quartet from Reading, England has been considered as UK's greatest Metal export. Now the boys return with their new album 'Monolith'. "Beautifully innovative and covertly stylish, this truly is balls-to-the-wall metal in 2012. If you've never heard of Sylosis, you're very, very late to the party; this is one of the greatest British metal bands of our time. For Christ's sake." – Metal Injection
"SIX FEET UNDER have taken reign as the biggest death metal band in the underground scene today" – The Gauntlet.
Featuring the legendary godfather of death metal Chris Barnes, SIX FEET UNDER has been delivering their brilliant brand of unapologetic metal since 1993. Their latest album 'Death Rituals', sees them delivering bludgeoning slabs of death, doom and destruction that only enforces their position as one of the most important bands in death metal history.
Australian fans have waited what seems like an eternity for SIX FEET UNDER to tour and they finally get their chance to see them in February!
TICKETS ON SALE FRIDAY 25 JANUARY, 9AM
TUESDAY 26 FEBRUARY
SYDNEY, ANNANDALE HOTEL – 18+
www.annandalehotel.com
WEDNESDAY 27 FEBRUARY
MELBOURNE, CORNER HOTEL – 18+
www.cornerhotel.com
Presented by Soundwave Touring.