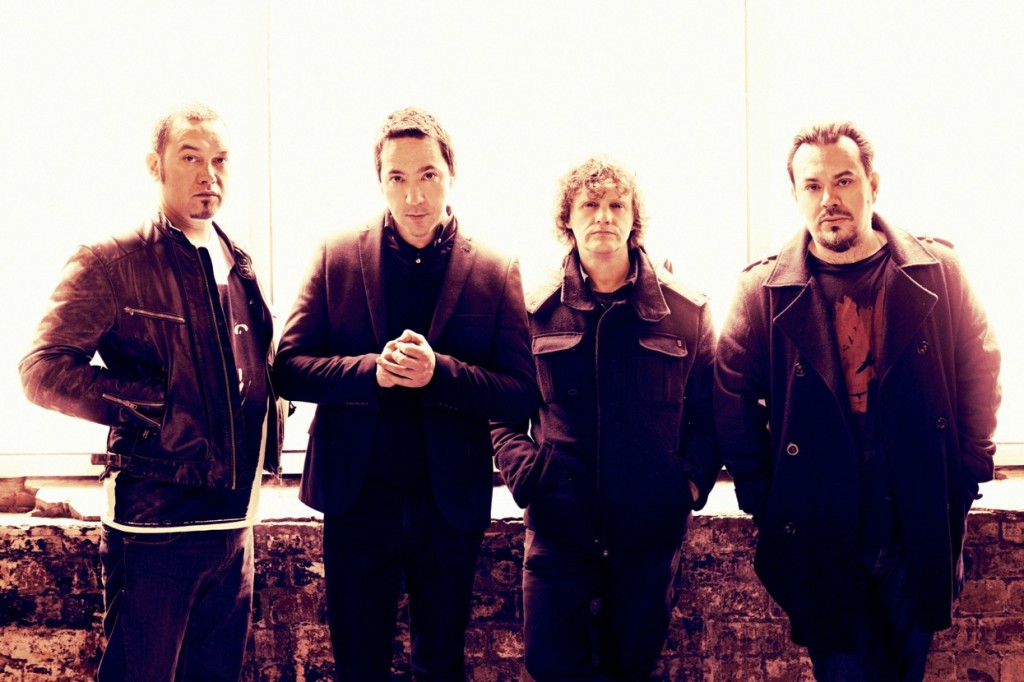 THURSDAY 10 JANUARY, 2013 – BLACK SABBATH – the band credited with creating heavy metal and one of the most influential bands of all time will make their highly anticipated return to Australia this April – their first in nearly 40 years.
The tour has now become even bigger with confirmation that Australian (via New Zealand) rock royalty, SHIHAD, will be opening each show for Black Sabbath.
Shihad has chalked up a number of enviable milestones during their 25 years as a band: they have released eight albums – four of which hit #1 in their home country, were inducted in the New Zealand Music Hall of Fame and toured the globe multiple times.  Now Shihad will kick off 2013 with a series of heady achievements, including the recording of their ninth album in Egypt and Spain with producer Jaz Coleman of Killing Joke, playing a number of festivals across Europe and, of course, fulfilling their boyhood ambitions to share stages with Black Sabbath.
Tickets for all shows are on sale now.
Original band members – the Prince of Darkness himself: Ozzy Osbourne, bassist Geezer Butler and guitarist Tony Iommi will make a thunderous return to Australia in April 2013 for arena shows in Brisbane, Sydney, Melbourne and Perth, in their first Aussie shows since 1974.
Hailing from Birmingham, England, Black Sabbath released their self-titled debut album on February 13, 1970. Their follow up album, the seminal masterpiece, UK #1 album Paranoid, – featured the all-time rock anthems War Pigs and Iron Man as well as the title track, Paranoid. Black Sabbath has sold in excess of 70 million records worldwide.
Black Sabbath is currently recording their first new studio album in more than 33 years, helmed by seven-time Grammy winning producer, Rick Rubin. The album is due for release in April 2013.
Prepare to be blown away by these living Rock Legends: BLACK SABBATH, with special guests SHIHAD.
BRISBANE ENTERTAINMENT CENTRE THURSDAY APRIL 25
SYDNEY ALLPHONES ARENA SATURDAY APRIL 27
MELBOURNE ROD LAVER ARENA MONDAY APRIL 29 2nd & final show
MELBOURNE ROD LAVER ARENA WEDNESDAY MAY 1 sold out!
PERTH PERTH ARENA SATURDAY MAY 4
All Shows On Sale Now
For complete tour and ticketing information, visit: www.livenation.com.au
About Live Nation Entertainment:
Live Nation Entertainment is the world's leading live entertainment and eCommerce company, comprised of four market leaders: Ticketmaster.com, Live Nation Concerts, Front Line Management Group and Live Nation Network. Ticketmaster.com is the global event ticketing leader and one of the world's top five eCommerce sites, with over 26 million monthly unique visitors. Live Nation Concerts produces over 20,000 shows annually for more than 2,000 artists globally. Front Line is the world's top artist management company, representing over 250 artists. These businesses power Live Nation Network, the leading provider of entertainment marketing solutions, enabling over 800 advertisers to tap into the 200 million consumers Live Nation delivers annually through its live event and digital platforms. For additional information, visit www.livenation.com/investors.