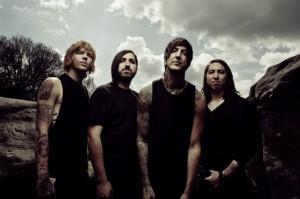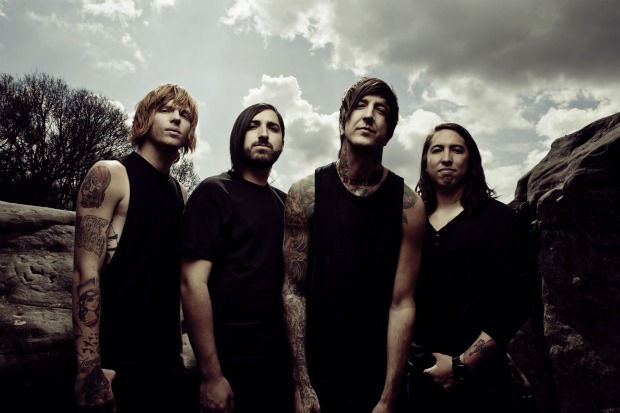 OF MICE & MEN are on a mission.
OF MICE & MEN continuously dominate the stage, whether they're headlining, supporting or leading sing-alongs at festivals around the world. The group's ampersand ("&") symbol is as ubiquitous as it is synonymous with the group's charismatic passion, unique creativity and pulsating energy. What's the secret? And what is the OF MICE & MEN mission, exactly? The answer to both questions is in one word: Inspiration.
The band's self-titled debut laid the foundation for the album that was to follow, 'The Flood', "which sees them bursting out of the gate in flurry of raging guitars, tinnitus-inducing double kicks and unrestrained abandon, only to segue into triumphantly soaring melodic glory at the drop of a hat…a truly memorable, hip-shaking face-breaker of epic proportions" – Rock Sound
A Chelsea Grin in soccer hooligan terminology is the act of cutting a rivals mouth with either a credit card or blade and then kicking them in the balls so their mouth muscles split into a bloody grimace. CHELSEA GRIN, the band from Utah use a foundation of hardcore grit combined with death metal technicality and grind speed to produce as much aural harm as the back alley jaw split.
CHELSEA GRIN's sophomore album 'My Damnation' featuring 'The Foolish One', through 3Wise Records "is an insane and brutal ride that is perfect for those days where you need to just let loose; fucking wild, chaotic, and frantic." – Amp Magazine
Joining this ferocious Sidewave bill is WHILE SHE SLEEPS, who have been on a trailblazing path that has seen them become one of the fastest rising bands in the UK for some years.
WHILE SHE SLEEPS have been challenging their musical power and aggression, which has resulted in their phenomenal debut full-length album, 'This Is The Six'. A tour de force of everything that's great from across the landscapes of hard rock and metal, it's a genre-defying masterpiece and "one of the single best metal albums of 2012" – Metal Hammer
TICKETS ON SALE THURSDAY 17 JANUARY, 9AM
TUESDAY 26 FEBRUARY
MELBOURNE, THE HIFI – 18+
www.thehifi.com.au
WEDNESDAY 27 FEBRUARY
SYDNEY, THE FACTORY – Licensed All Ages
www.factorytheatre.com.au and www.ticketek.com.au
Presented by Soundwave Touring.