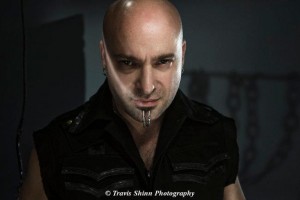 Fans of Disturbed frontman David Draiman, I'm sure you've been following the progress of his new project titled 'Device'.  Well less than 24 hours ago via Facebook, Draiman issued the following update below.  So if you're not following the Facebook page already, then do so NOW, to stay up to date with all the latest happenings and progress, as an album is not far away.
http://www.facebook.com/Devicetheband
"CRAZY. FINALLY ABLE TO TALK MORE ABOUT THIS AMAZING BAND. THE FIRST SINGLE OFF OF OUR DEBUT RECORD DEBUTS AT RADIO ON FEBRUARY 19TH, AND WE HAVE A TENTATIVE RELEASE DATE FOR THE RECORD OF APRIL 9TH.
LIVE BAND;
DRUMS- WILL HUNT (EVANESCENCE, DARK NEW DAY, AND OTHERS)
GUITARS- VIRUS (DOPE, AND OTHERS)
SPECIAL GUEST APPEARANCES ON THE RECORD INCLUDE;
TERRY "GEEZER" BUTLER (BLACK SABBATH)
GLENN HUGHES (DEEP PURPLE, BLACK SABBATH, BLACK COUNTRY COMMUNION)
M. SHADOWS (AVENGED SEVENFOLD)
SERJ TANKIAN (SYSTEM OF A DOWN)
TOM MORELLO (RAGE AGAINST THE MACHINE)
LZZY HALE (HALESTORM).
SHOOTING THE VIDEO FOR OUR FIRST SINGLE "VILIFY" TODAY.  AS WELL AS THE PHOTO SHOOT FOR THE RECORD.
ALBUM ARTWORK COMING SOON!
CANT WAIT FOR ALL OF YOU TO HEAR THIS.
ALL MY RESPECT AND LOVE,
-DAVID"