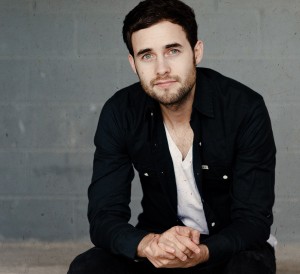 TIM CHAISSON RETURNS WITH AUSTRALIAN TOUR DATES FOR NEW ALBUM 'THE OTHER SIDE'
Local shows kick off 13th December at Lizottes Newcastle
Canadian singer-songwriter Tim Chaisson will return to our shores later next week for a month of tour dates to support his new album, The Other Side. It will be the third time in 18 months that Chaisson has toured Australia, building a strong and passionate fan base along the way. 
His first December dates are with the legendary Ian Moss – commencing on 13th at Lizottes Newcastle, followed by Lizottes Kincumber on 15th, then 16th at Lizottes Dee Why.  He has a number of shows at Cronulla's Brass Monkey with King Tide, heads to Surry Hills on 19th December to play Café Lounge, and will then enjoy a post-Christmas stint at Woodford Folk Festival in Queensland.  In January Tim will hit the road with blues guitar supremo Ray Beadle for various dates, plays the AUSCAN – East Coast Canadian Showcase on January 8th at Notes Newtown and at Melbourne's Caravan Club on 11th January, and joins forces with Kim Churchill at Brass Monkey, before heading home.
Recorded at Woodshed Studio under the guidance of producer Colin Linden (Bruce Cockburn, Blackie & the Rodeo Kings, Lucinda Williams), The Other Side blends Maritime roots and folk music with a lush yet minimal arrangement. Holding the album together is Tim Chaisson's warm, welcoming vocals and beautiful guitar melodies.   A further treat for local fans is the addition of the track 'Too High', a collaboration with Ray Beadle, a gentle, melodic journey perfectly blending the different styles of the two artists.
WATCH Tim Chaisson perform 2 new songs from 'The Other Side' HERE:    
Album 'The Other Side' out now via ABC Music
TIM CHAISSON LIVE DATES
Thursday 13th December 2012: Lizottes – Newcastle (NSW) with Ian Moss
Ph: (02) 4368 2017 – Tickets: www.lizottes.com.au
Saturday 15th December 2012: Lizottes – Kincumber (NSW) with Ian Moss
Ph: (02) 4368 2017 – Tickets: www.lizottes.com.au
Sunday 16th December 2012: Lizottes Dee Why (NSW) with Ian Moss
Ph: 02 9984 9933 – Tickets: www.lizottes.com.au
Tuesday 18th December 2012: Brass Monkey – Cronulla (NSW) with Jeff Martin
Tickets: Ph: (02) 9544 3844 or www.brassmonkey.com.au 
Wednesday 19th December 2012: Café Lounge –Surry Hills (NSW)
www.cafelounge.com.au 
Friday 21st December 2012: Brass Monkey – Cronulla (NSW)  with King Tide
Tickets: Ph: (02) 9544 3844 or www.brassmonkey.com.au
Saturday 22nd December 2012: Brass Monkey – Cronulla (NSW)  with King Tide
Tickets: Ph: (02) 9544 3844 or www.brassmonkey.com.au
27th December 2012 – 1st January 2013: Woodford Folk Festival – Woodford (QLD)
www.woodfordfolkfestival.com
Friday 4th January 2013: Lizottes – Kincumber (NSW)  with Ray Beadle
Ph: (02) 4368 2017 – Tickets: www.lizottes.com.au
Saturday 5th January 2013: Lizottes – Newcastle (NSW)  with Ray Beadle
Ph: (02) 4368 2017 – Tickets: www.lizottes.com.au
Sunday 6th January 2013: Lizottes – Dee Why (NSW)  with Ray Beadle
Ph: 02 9984 9933 – Tickets: www.lizottes.com.au
Tuesday 8th January 2013: Notes – Newtown (NSW)
AUSCAN – East Coast Canadian Showcase
Ph: (02) 9557 5111 Tickets: www.noteslive.net.au
Wednesday 9th January 2013: Brass Monkey – Cronulla (NSW)  with Kim Churchill
Tickets: Ph: (02) 9544 3844 or www.brassmonkey.com.au
Friday 11th January 2013: Caravan Club (VIC)
AUSCAN – East Coast Canadian Showcase
Tickets: Ph: 0411 569 180 or www.caravanmusic.com.au
Saturday 12th January 2013: Coogee Diggers – Coogee (NSW)   with Ray Beadle
Ph: (02) 9557 5111 Tickets: www.noteslive.net.au