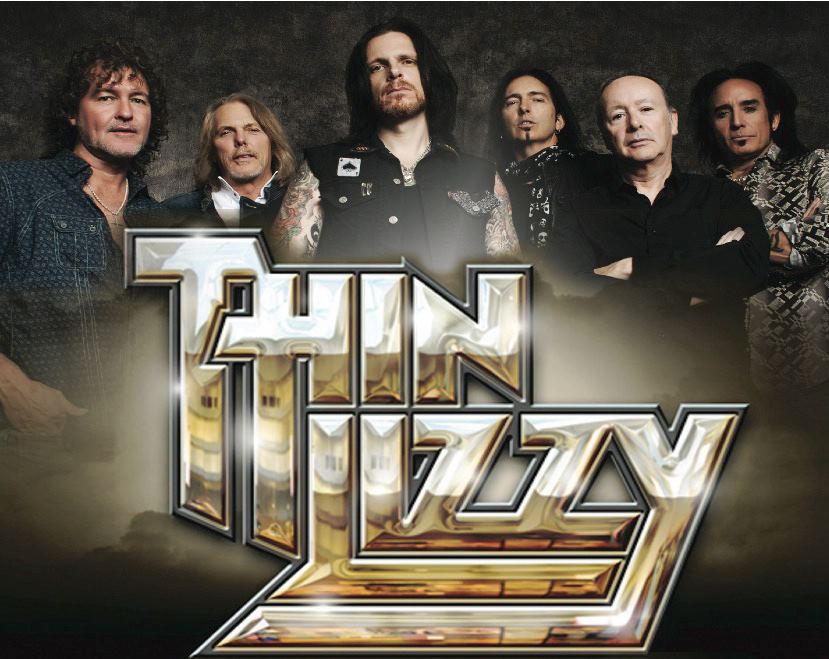 ***News flash 17/12/12*** – Due to public demand, we are thrilled to announce a Thin Lizzy side show in Melbourne at Billboard on March 4. Tickets are on sale now through Oztix.com.au. Tickets are limited so don't miss out.
The boys are back in town!
Already announced as part of the biggest rock tour of the summer with KISS and Motley Crue, Irish rockers Thin Lizzy will also be taking to the stage for a limited number of headline shows in NSW and Qld.
Australian fans will get to see the line-up that has been winning over fans and critics alike for the past two years. Led by alumni Scott Gorham (guitar), Brian Downey (drums) and Darren Wharton (keyboards), all of whom played with Lynott in Thin Lizzy, and with Damon Johnston (guitar), Marco Mendoza (bass) and Ricky Warwick (lead vocals/guitar), this stellar line-up has been racking up the road miles since announcing this line-up in 2010.
Since then Thin Lizzy has been re-introducing their music to a whole new generation of fans to overwhelming success.
The fiery Dublin band, led by the incomparable Phil Lynott, influenced generations of musicians with classic tracks such as 'Jailbreak', 'The Boys Are Back In Town', and 'Don't Believe A Word'. Twenty six years have passed since Lynott's untimely death, but the amazing body of work that is Thin Lizzy still retains all of its vibrancy.
Last month the band announced that after a lot of soul-searching and out of respect for Lynott, they would not release a new album under the Thin Lizzy name, and would also retire it from live performance next year.
The band is incredibly excited to be returning to Australia and can't wait to perform for fans again.
Alongside the new lineup, Universal Music continues it's acclaimed series of re-issues, deluxe and special releases of classic Thin Lizzy material. The latest offerings are deluxe expanded editions of the classic albums "Fighting" and "Nightlife".
Tickets on sale now.
THIN LIZZY SIDE SHOWS TOUR DATES
Saturday March 02 – Selina's Coogee Bay Hotel, Sydney
Monday March 04 – Billboard Melbourne
Friday March 08 – Evan Theatre at Panthers Penrith, Sydney
Wednesday March 13 – Gold Coast Coolangatta Hotel, Gold Coast
Friday March 15 – The Venue, Townsville
Sunday March 17 – Brothers Leagues Hotel, Cairns