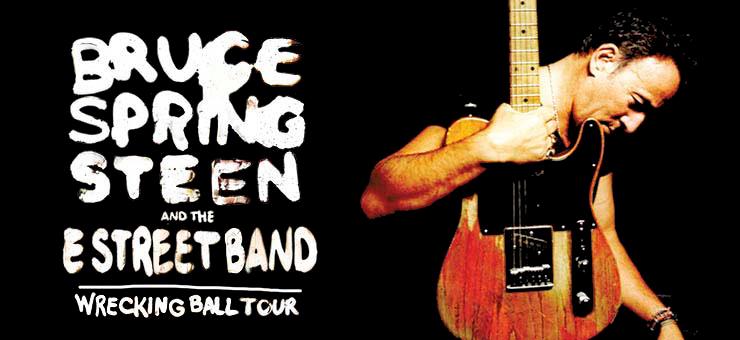 BRUCE SPRINGSTEEN & THE E STREET BAND ANNOUNCE JIMMY BARNES & THE RUBENS AS SPECIAL GUESTS FOR HANGING ROCK SHOW 
FRONTIER PRE-SALE STARTS TOMORROW! GENERAL PUBLIC ON-SALE STARTS FRIDAY!
The Frontier Touring Company in association with Jacobsen International are delighted to announce that the legendary Jimmy Barnes and musical wunderkinds The Rubens will be joining Bruce Springsteen and the E Street Band as special guests for their Hanging Rock performance.
Jimmy Barnes is a performer who needs no introduction. Heralded as one of the most popular and best-selling Australian artists of all time, Barnes (JimmyBarnes.com) has tasted fame both as the front man of Cold Chisel and as a solo artist in his own right.
Across a career that spans almost four decades, Barnes has accumulated 9 #1 solo releases, sold hundreds of thousands of albums and scored two inductions into the ARIA Hall Of Fame.
Since bursting onto the scene with Cold Chisel in the late 1970s, Barnes has dominated the music charts and airwaves with instant classics like 'Khe Sanh', 'Flame Trees and 'Working Class Man'.
Taken to the live stage, these songs become colossal crowd singalongs led by Barnes' incomparable gritty and emotive voice. These vocals will be on show once again as Jimmy Barnes warms up the eager crowd in Macedon next March.
Also taking the stage at Bruce Springsteen and the E Street Band's hotly anticipated Hanging Rock performance will be critically acclaimed indie quartet, The Rubens. Hailing from the town of Menangle in regional New South Wales, the band have had a dream run since bursting onto the scene in early 2012.
Made up of three Margin brothers and their childhood friend Scott Baldwin, The Rubens have struck a chord with audiences across the country thanks to Sam's soulful, bluesy vocals, Scott's swinging, hip hop beats, Zaac's swaggering guitar lines and Elliott's organ tones.
Their self-titled debut album (out now through Ivy League Records) was produced by esteemed Grammy award winning producer David Kahne (The Strokes, Regina Spektor, Paul McCartney) and scored an impressive #3 debut on the ARIA Album chart.
'This record is filled with a lot of promise and a magnificent sound. Once again, Australia is proving to the world that the music we can create is top class.' – Sydney Morning Herald
'This album is just plain incredible. I hope these guys go from strength to strength because I am rooting for them. This album will be my soundtrack to the forthcoming summer.' – Musicfeeds.com.au
Carrying on from their impressive debut release, The Rubens have gone from strength to strength this year. They have performed across the country and supported The Black Keys at their New Zealand shows, scored a Triple J Feature Album and won the J Award for Unearthed Artist of the Year.
Next March, the band continue to celebrate their success and share their signature sound with the masses as they play to a sure to be sold-out crowd at Hanging Rock.
Those lucky enough to attend Bruce Springsteen and the E Street Band's performance at Victoria's Hanging Rock will be in for a treat. With special guests made up of both a member of Australian rock royalty and a band that is well on their way to earning the title themselves, this is an event not to be missed.
BRUCE SPRINGSTEEN & THE E STREET BAND MARCH 2013
Pre-sale tickets available from Noon local time Wednesday 12 December to Noon local time Thursday 13 December (or until pre-sale allocation is exhausted) via frontiertouring.com/brucespringsteen
General on-sale tickets available from 9am local time Friday 14 December
THU  14 MAR            BRISBANE ENTERTAINMENT CENTRE
Ticketek 132 849 or www.ticketek.com.au
MON 18 MAR            SYDNEY ALLPHONES ARENA
Ticketek 132 849 or www.ticketek.com.au
SUN  24 MAR            MELBOURNE – ROD LAVER ARENA
Ticketek 132 849 or www.ticketek.com.au 
SAT  30 MAR             MACEDON, VIC  – HANGING ROCK
Ticketmaster 136 100 or www.ticketmaster.com.au
www.brucespringsteen.net | www.facebook.com/brucespringsteen  www.twitter.com/springsteen
www.frontiertouring.com/brucespringsteen | www.frontiertouring.com/hangingrock
www.facebook.com/frontiertouring