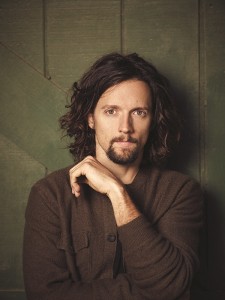 Today Bluesfest Byron Bay, the Festival that will bring Australia to a standstill over the 2013 Easter Weekend (March 28 to April 1) adds more superb artists to its magical bill.
Just in time for Christmas, Bluesfest 2013 has been hailed as '…the greatest Line-Up ever seen on one Festival in Australia' (Paul Cashmere, Noise 11) dazzles its audience once again.
Headlining this announcement is no other than Grammy winning singer/songwriter Jason Mraz whose song 'I'm Yours' has captured the hearts of millions of people across the globe.
His new album 'Love Is A Four Letter Word', – which features the heartfelt single 'I Won't Give Up', has quickly proven to be a smash hit this year.
Jason Mraz has been added to the opening day of Bluesfest, Thursday 28th of March.
For those who don't know yet:
The Thursday of Bluesfest is the official opening day  of the Festival and already features Ben Harper, Counting Crows, Trombone Shorty, Grace Potter, Chris Isaak, Robert Cray, Rodriguez, Frank Turner and loads more – it is just an incredible evening of music – amongst Bluesfest greatest ever bills.
Manu Chao & his band La Ventura put the icing on the cake with his performance on Good Friday.
The line up is already star studded on Easter Friday with heavy weights like Santana, Steve Miller Band, Rodriguez and Jimmy Cliff on the bill, but who would not happily make room for such a talented musician as Manu Chao??
Manu Chao with his band La Ventura has been described as one of the most charismatic and energetic musicians around today. His anti-Globalisation and Anti Free Trade stance has won him legions of fans around the world. His music is a blend of Punk, Rock, Reggae, Ska, Salsa, French Chanson and Algerian Rai. His musical message resonates with the dispossessed of the world. It is about immigration, homelessness and drugs- and has strong Leftist leanings. His background is Spanish Basque and his parents emigrated to Paris to escape the Spanish dictator Franco. He is simply a superstar in many parts of Europe – and he sings in Spanish, French, English, Portuguese, Arabic and Wolof.
Already headlining the Dream Bluesfest Line-up are Paul Simon, Robert Plant presents Sensational Space Shifters, Santana, Ben Harper, Steve Miller Band, Iggy & The Stooges, Wilco, Rodriquez, Chris Isaak, Roger Hodgson from Supertramp and so many more.
Peter Noble, Festival Director says:
Announcing Jason Mraz & Manu Chao on top of what we have already released, I feel like I can really say: This is the Best Bluesfest talent bill we have ever had. Their names are music to my ears and what gifted headlining musicians they are, both in their own right.
I am so proud to be able to present such an array of truly brilliant artists from so many areas of our industry, and for all ages, it is just a dream come true for me.
We have really gone out there this year and covered every significant music genre, to make sure the younger audience, as well as the older one, is going to have the time of their life at Bluesfest.
Yes, I really think we nailed it and it's wonderful to see Bluesfest really coming together now. Plus announcing this many artists before Christmas, has never happened before
I have heard people say that missing out on next Bluesfest would be like missing out on a major highlight in your life, and to hear that is really rewarding.
To me, it feels like Christmas has come early so many times already this year, but now since it really is CHRISTMAS time, there is nothing like a Christmas joy, so I do hope you enjoy this announcement as much as I do.
Tickets ARE selling fast – and I encourage everyone not to wait too long for you to see what just may be the most amazing array of artists to ever appear at an Australian festival.
For Festival line up and the latest playing schedule go to www.bluesfest.com.au
Bluesfest tickets make wonderful Christmas presents. They are easy to purchase and very rewarding for yourself and loved ones!
Secure your Bluesfest tickets on www.bluesfest.com.au or by phoning the office on 02 66885 8310.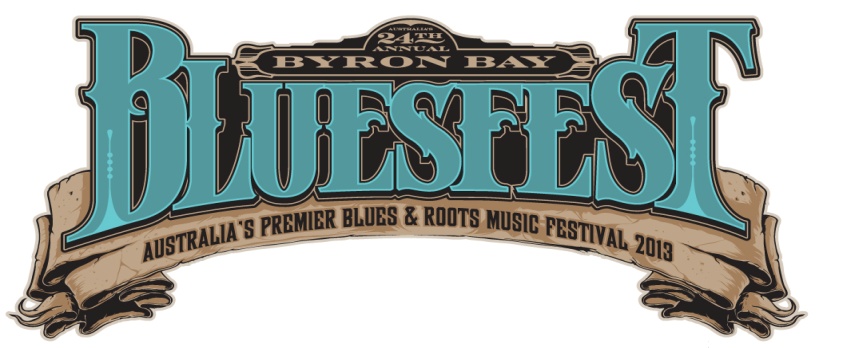 LATEST ARTIST ANNOUNCEMENT 2013 includes:
JASON MRAZ
MANU CHAO LA VENTURA
MARK SEYMOUR AND THE UNDERTOW
CHRIS SMITHER – CURRENT SWELL – MATT ANDERSEN
GO JANE GO FEAT. KIERAN KANE, DAVID FRANCEY & LUCAS KANE – THE MCMENAMINS
2013 ARTISTS ALREADY ANNOUNCEMENT include
PAUL SIMON
ROBERT PLANT PRESENTS SENSATIONAL SPACE SHIFTERS
BEN HARPER – SANTANA
IGGY & THE STOOGES
STEVE MILLER BAND – COUNTING CROWS – WILCO
RODRIGUEZ – CHRIS ISAAK – BONNIE RAITT
ROGER HODGSON THE LEGENDARY VOICE OF SUPERTRAMP – STATUS QUO
DROPKICK MURPHYS – MADNESS – JIMMY CLIFF
RUFUS WAINWRIGHT – TEDESCHI TRUCKS BAND
TROMBONE SHORTY & ORLEANS AVENUE – THE CAT EMPIRE
TAJ MAHAL TRIO – ROBERT CRAY – SHUGGIE OTIS
THE LUMINEERS – BEN HOWARD – KITTY DAISY & LEWIS
THE BLIND BOYS OF ALABAMA – MAVIS STAPLES – ALLEN TOUSSAINT
JON ANDERSON THE VOICE OF YES – JOAN ARMATRADING
FAT FREDDY'S DROP – XAVIER RUDD – GLEN HANSARD WITH THE FRAMES
FRANK TURNER AND THE SLEEPING SOULS – FRED WESLEY AND THE NEW JB'S
THE BREAK FEAT. MEMBERS OF MIDNIGHT OIL, VIOLENT FEMMES, HUNTERS & COLLECTORS
GRACE POTTER – PLAYING FOR CHANGE – BETTYE LAVETTE – RUTHIE FOSTER
WANDA JACKSON – SWEET HONEY IN THE ROCK – SOJA – TONY JOE WHITE
LUKA BLOOM – SHAWN COLVIN – NEWTON FAULKNER
MICHAEL KIWANUKA – WILLIAM ELLIOTT WHITMORE
ROYAL SOUTHERN BROTHERHOOD – MELBOURNE SKA ORCHESTRA
THE BAMBOOS – BEASTS OF BOURBON – KARISE EDEN – THE BEARDS
JAKE SHIMABUKURO – DAMIEN DEMPSEY – TAV FALCO & THE PANTHER BURNS
JD MCPHERSON – BUSBY MAROU – HAT FITZ & CARA – THE SNOWDROPPERS
KING CANNONS – SETH LAKEMAN – GREY GHOST – THE DUKE ROBILLARD BAND
SASKWATCH – BEN CAPLAN – MASON RACK BAND – ROUND MOUNTAIN GIRLS
THE WILSON PICKERS – WARDS XPRESS – LIL FI & THE DIRTY RASCALS
THE SONGS OF THE HAIGHT ASHBURY STAGE SHOW
ROCKWIZ LIVE
Important: Headliners Paul Simon and Robert Plant will NOT perform in Brisbane or QLD. Their Bluesfest performances are exclusive to that region and tickets to the Festival are now selling fast.
Cancellation – Madness
Unfortunately and with great regret we have to announce that Madness are not able to perform at Bluesfest in 2013 due to a change in their international touring.
Live Nation Australasia
JASON MRAZ
Following Jason Mraz's phenomenal return to the charts earlier this year with the release of his latest album Love Is A Four Letter Word, we can't wait to have the GRAMMY® winning singer/songwriter back on the Bluesfest stage after big performances this year at Madison Square Gardens in New York City and 02 Arena in London.
One of the modern era's most gifted pop troubadours, Jason Mraz's extraordinary musical journey has taken him from coffee houses to stadiums all over the world, with two GRAMMY® Awards and six nominations already to his credit. His 2008 third album, We Sing. We Dance. We Steal Things. was an indelible global blockbuster, earning gold, platinum and multi-platinum certifications in 21 countries around the world. The album's lead single, I'm Yours, holds the record for being the longest-running song in the history of the Billboard "Hot 100" chart. In Australia, We Sing. We Dance. We Steal Things is certified double platinum, and the hit single I'm Yours is certified three times platinum.
Released in April this year his latest effort, Love Is A Four Letter Word contains a heartfelt, uplifting  collection of songs that explores loves ups and downs or as he puts it " What one does in love to make it work and what one does in love when it is time to let go",  it features the heartfelt single I Won't Give Up, which, following its quiet debut on Mraz's site in early January, quickly proved itself to be an undeniable pop smash of the new year.  One week from its release in the US, the song debuted in the #1 slot on Billboard's Digital Songs chart, with sales surpassing 225,000.  Not stopping there, it also garnered over 2.5 million YouTube hits in the first week, with numbers now surpassing more than 20 million.
Mraz spent much of 2011 road-testing the songs from his latest album, touring alongside his longtime friend, percussionist Noel "Toca" Rivera. The worldwide trek included performances in North America, Africa, Europe, Asia, and Australia. Among the journey's many highlights were multiple sold out shows at such iconic venues as Australia's Sydney Opera House, New York City's Carnegie Hall, and Spreckels Theatre in Mraz's adopted hometown of San Diego.
Not stopping there, last month it was announced that in December Mraz will be performing, in conjunction with MTV EXIT (End Exploitation and Trafficking), a historic live concert in Myanmar to raise awareness and increase prevention of human trafficking.
A keen surfer, yogi and activist, Mraz has made it his mission to celebrate music's lasting power to inspire change and help others through global citizenship, come and share the Love with Jason Mraz this Easter.
MANU CHAO LA VENTURA
'The ringmaster of a multicultural, cross-generational, genre-busting circus that can whip tens of thousands of people into a frenzy" – PITCHFORK
'a rapid-fire blend of reggae, post-punk, Afropop and more, breaking the rules of genre left and right." – LOS ANGELES TIMES
The global musical phenomenon that is Manu Chao will be making his Bluesfest debut with his band La Ventura this Easter.
Having made music since the late 80s as leader of rock outfit Mano Negra and then as a solo artist, Chao is one of the world's most well-known and respected musicians, with a huge cult following in all corners of the globe – from South, Central and North America to Europe, Japan, Africa and back – selling more than 10 million albums.
Chao's music blends rock, reggae, punk, ska, and found sounds in compositions sung in English, Portuguese, French, Spanish and Italian. His first solo album, 1998's Clandestino, was a huge success, shifting in excess of four million copies worldwide to become the second biggest-selling world music album in history after Ry Cooder's Buena Vista Social Club. His next album, Proxima Estacion: Esperanza consolidated his place as one of the world's most successful recording artists.
Be a part of the frantic fiesta that is Manu Chao La Ventura this Easter at Bluesfest.
MARK SEYMOUR AND THE UNDERTOW
Most will know Mark Seymour as the front man and songwriter for iconic Australian rock band Hunters & Collectors (H&C), you only have to go down to your local to hear their pub rock anthems like the 'Holy Grail' still on high rotation decades after their release. 
After 18 years with H&C, he has left his mark as a leading Australian folk singer, however this time around Mark has teamed up with Cameron McKenzie, John Favaro and Peter Maslen and they go by the name of 'Mark Seymour and the Undertow', their sound, according to Stephen Cummings is like;
"…Richard Clapton meets Jackson Browne at a car park above a beach with breaking surf. When the Kings of Leon turn fifty this is what they might sound like…"
Mark's latest album, the self titled Mark Seymour & the undertow (2011) is Mark's 6th solo album and, has been argued as his finest one yet;
"….This is a musician sounding completely at ease with who he's become, though the voice is as distinctive as ever and the passion still apparent in his lyrics" Sydney Morning Herald.
Come along and celebrate this constantly evolving musician; his passionate vocals; his wry humour and his brilliant song writing perfectly matched with the wall of harmonies and chiming guitars that make up Mark Seymour and the Undertow.
CHRIS SMITHER
"Smither is an American original – a product of the musical melting pot and one of the absolute best singer-songwriters in the world."—Associated Press.
Maybe it's the cover of his blues standard "Love Me Like A Man" by Bonnie Raitt (a firm favourite in her live set list) or its 2005 version by Dianna Krall: maybe its his friendships and working relationships with the likes of Bonnie Raitt, Dr John, Lowell George, and folk/blues legends Son House, Fred McDowell and Eric Von Schmidt : or maybe it's the wonderful cover of his song "Slow Surprise" by Emmylou Harris for the movie 'The Horse Whisperer'. Whatever and wherever … it's inevitable that somewhere the music and lyrics of Chris Smither has entered your life.
A profound songwriter, Chris Smither is one of North America's leading folk roots artists, renowned for his alluring, yet gravelly, baritone vocals, superb song writing and dazzling guitar work.  He draws deeply from the blues, American folk music, modern poets, and philosophers, setting up songs with his quietly virtuosos guitar-playing and the ever-present backbeat of his rhythmic, tapping feet (always mic'd in performance – decades ahead of the stompbox).
He's known for his dry, dark, understated humour as well as the blistering social commentary in his lyrics, and his singular guitar sound, a beat-driven finger-picking, strongly influenced by the playing of Mississippi John Hurt and Lightnin' Hopkins.
He's a product of growing up in New Orleans, the Boston and Cambridge folk-blues scene of the 60's, a seminal musician the industry and its players hold dear in their collective heart. His star has properly blazed since his 1997 release 'Small Revelations'- which climbed the Americana and Triple A charts – and led to numerous sync and movie soundtrack appearances.
All this (and his other 11 albums) lays the foundation to this most recent recording, Hundred Dollar Valentine, a studio record of all Smither-penned songs — a first for him. With longtime producer David "Goody" Goodrich at the helm, this newest collection sports the unmistakable sound Smither has made his trademark: fingerpicked acoustic guitar and evocative sonic textures meshed with spare, brilliant songs, delivered in a bone-wise, hard-won voice.
Honing a synthesis of folk and blues for more than 40 years, Chris Smither is truly an American original. As Acoustic Guitar magazine wrote, Smither sings about "the big things – life, love, loss – in a penetrating and poetic yet unpretentious way." And with Hundred Dollar Valentine, he's at it again.
Bluesfest is proud to welcome back to Australia for this his 6th tour to our shores – and his first return to Bluesfest since 2007, the absolute one and only Chris Smither.
CURRENT SWELL
Canadian based surf rock band, Current Swell have been performing their rootsy, soul wrenching tunes, to ever increasing audiences over the world, an infectious combination of raw blues, roots, pop and rock.
Starting out with modest expectations in 2005, they played shows in settings that ranged from backyards to beaches, they have since supported artists like Xavier Rudd, Bedouin Soundclash, K'Naan, K-OS, The Beach Boys, Dispatch, The Tragically Hip and more.
They are mesmerizing audiences with their earthy blues and roots chord and prominent strokes of the surf rock sound, which they originally hit the scene with. Their sound carries you down the Canadian west coast, covering you in the moist, salty air of Vancouver Island; instilling the mellow, care free vibes of island life.
Last summer, Current Swell not only headlined a Canada Day concert in front of a crowd of 45,000, but they also earned first place at Vancouver's Peak Performance Project, a professional development program designed to help emerging artists. Current Swell—Scott Stanton (vocals/guitar), David Lang (vocals/guitar), Ghosty Boy (bass) and Chris Petersen (drums)—have continued to grow as songwriters and live performers over the years, while keeping their sound authentic to who they are as individuals and as a band.
Current Swell's years of experience on the road can be heard and felt in their new album Long Time Ago, set for release in January 2013. This will be an album you will want to put on at the end of a long, stressful day and wind down to, all the while being reminded of what really matters.
Indulge yourself in the timeless sun inspired guitar riffs and twangy harmonica when Current Swell play Bluesfest.
MATT ANDERSEN
"Canada's greatest guitarist made one acoustic guitar sound like a fully staffed band. Outrageous skill and contagious joy…"  – The London Times
Matt Andersen isn't so much a performer as a force of nature.
The 31-year-old, Canadian blues artist is a mountain of a man with talent to match. Delivering powerful, gale-force concerts of contemporary, blue-colour blues with hues of folk, rock, country and gospel; he will bring Bluesfest to a standstill this Easter.
"Every now and again you hear an artist that just pulls you up short, stops you dead in your tracks…He is the whole package and can play guitar, write relevant songs and present the songs in a way that will just bring you to a standstill and make you listen up." – Folk and Acoustic Music Exchange
"He writes the kind of big-hearted, hurtin' songs that give you a lump in your throat because of their raw vulnerability… His voice is volcanic – and what he doesn't do with his voice — he does with virtuosic guitar work, whether finger picking, strumming or slide. He plays every song as it if it were his last." – The Record.com
After playing the prestigious 2004 East Coast Music Awards, Matt cultivated crowds, appearing with Randy Bachman, Bo Diddley, Little Feat, America, Loverboy, April Wine, and others. He produced a string of exalted albums: 2007's Second Time Around, 2008's Something in Between, and 2009's Piggyback (a duo set with harmonica king Mike Stevens) and Live at the Phoenix Theatre.
After his fourth tour of the UK, The Times called him "Canada's greatest guitarist." In 2010 he became the first Canadian to win Memphis's famed International Blues Challenge, which led to festival dates in France, Italy, and the US, where he toured with Old Crow Medicine Show.
Matt's newest album, Coal Mining Blues, was produced by Colin Linden (who co-wrote and plays on several tunes) and recorded at Levon Helm Studios in Woodstock, New York. Featuring the Band keyboardist Garth Hudson and Olabelle singer Amy Helm, it's a rich vein of new songs, many addressing the trying lives of working people: There's the self-explanatory "Work Hard for the Luxury," and the moving title track, which rings true in mining communities from Cape Breton to Sheffield and West Virginia. But not all of Coal Mining Blues is about hard work, as rollicking up-tempo cuts like "Lay it on the Line" and "Fired Up" bear out.
Come along to Matt's Bluesfest performance and see why his imposing voice and slashing slide guitar has made a monolithic impression on audiences around the globe.
GO JANE GO – Featuring Kieran Kane, David Francey and Lucas Kane
After a successful tour in Australia in 2011, Nashville based Kieran Kane along with his good friend Canadian David Francey and his son Lucas Kane decided to call themselves a band and form "Go Jane Go". 
Kieran Kane is known as one of the godfathers of Americana music and he is a founding member of the critically acclaimed Dead Reckoning record label. He has been recording for 30 years as a solo artist and his songs have been recorded by the likes of John Prine, Emmylou Harris, George Jones and Tammy Wynette.
Scottish-born Canadian, David Francey, worked in construction as a labourer and carpenter for the better part of 20 years. In 1999 he released his first CD, Torn Screen Door which propelled him into a full-time musical career and to 3 of his next four CDs winning the Juno Award in Canada. He is recognised as one of today's finest singer-songwriters. His wry humour and astute observations combined with his open-hearted singing style have earned him fans around the world.
 Kieran's son Lucas Kane plays drums and guitar and is the third limb to their three-part harmonies as well. Lucas is also no stranger to Australian audiences having toured here with Kane Welch Kaplin in the past.
Come and get your dose of Americana with Go Jane Go this Easter.
THE MCMENAMINS
After their Big Sound performance in Brisbane earlier this year knocked the socks off our festival director Peter Noble, we couldn't wait to have The McMenamins on the bill for Bluesfest 2013.
The brother and sister duo who hail from Cairns, draw on alt country and folk influences, using honeyed vocal harmonies with mandolin and violin driven instrumentals to deliver, as Peter Noble puts it, "Truly beautiful Music".
The pair were first exposed to the limelight back in 2005 when they recorded their debut album and wrapped up their first national tour opening for Missy Higgins. This entered them into the consciousness of the masses performing to crowds of thousands in large outdoor stadiums. The McMenamins have since supported the likes of Angus & Julia Stone, The Waifs, Ray LaMontagne, Jason Mraz, Toni Childs, Deborah Conway just to name a few.
After an overwhelming response from US audiences, The McMenamins have toured the states twice in the last 6 months , back home they have also made quite the stir;
Mesmerising" – Sydney Morning Herald.
"A delightful brand of country-folk" – Drum Media.
"Frontwoman Fleur has a faultless voice" – Rolling Stone Magazine
2011 was a successful and busy year for the duo with their song "Umbrella Town" winning a Queensland Music Award, their Second Award and Fifth Nomination to date and also winning the "Folk & Country" category of the OzSong International Songwriting Competition with their song "63 Years".
From storytelling within intimate and sensitive soundscapes to high energy folk, come along and let this brother and sister wow you this Easter.