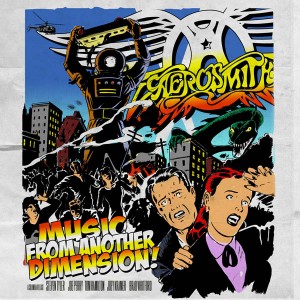 Thanks to our good friends at Sony Music Australia, they've given us five copies of the first Aerosmith album of all new material in eleven years 'Music From Another Dimension' to give to you, our ever loving, ever hungry for music, MTRBWY readers…
But first, make sure you read our interview with Joey Kramer HERE as we need you to answer a simple question from it to win.
Question:  Which Aerosmith track was going to be used in the new G.I. Joe movie?
So, to win one of five copies, all you have to do is send your details (name and address) with the answer to the above question to mtrbwy@maytherockbewithyou.com with the subject 'Aerosmith giveaway' and we'll go from there.
Entries open: Wednesday 14th November
Entries close: Wednesday 21st November
Good luck and we will contact you via email if you have won!