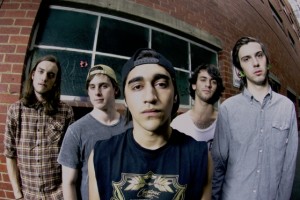 UNFD, FETCH AGENCY, BLUNT & KILLYOURSTEREO PRESENTS- NORTHLANE WORLDEATER TOUR
To most people within the Australian metal and hard-core scenes, the emergence of metal band Northlane has been somewhat of an overnight rise. Since the release of their debut album "Discoveries" on November 11 last year (11/11/11), the band has gone from strength to strength. Packing out rooms on their headlining tour, supporting Parkway Drive, August Burns Red and House Vs Hurricane, and most recently being announced Parkway Drive's arena tour this coming December, and Soundwave this coming Feb/March.
 
But what people don't know, is that the band built their name up long before the industry took notice, taking a D.I.Y approach to touring and making it their mission to hit every regional town they could. Their name spread quickly in the underground, with a unique approach to lyric writing and a perfectionist's approach to performing live. Throughout 2010 and 2011, the band had played all around Australia, choosing to headline and make their own path, rather than relying on big supports or internet driven hype.
 
In January 2013, the Sydney five piece will return to the touring that made them who they are today, headlining down the East and South Coast's of Australia on a strictly regional run in the Summer warmth.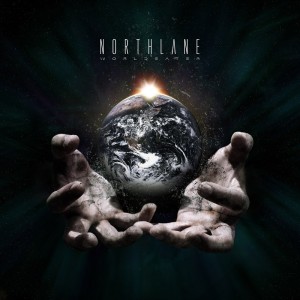 Introducing the WORLDEATER tour. Cheap tickets in small rooms right across the small and medium sized towns in Australia. Along for the ride will be close friends and label mates, In Hearts Wake, who are in fine form after the release of their debut album Divination, which debuted #27 on the ARIA Charts and was backed up with support tours for House Vs Hurricane, Dream On Dreamer and Enter Shikari. Rounding out the touring bill will be Endless Heights, a Sydney act who have been touring incessantly on the back of their stellar EP "Dream Strong", gathering a loyal following and a reputation as Australia's premier melodic hard-core act.
Tickets will be kept as low as possible, and will be on sale from Thursday 22nd November via store.weareunified.com and northlane.oztix.com.au
 
The first 500 tickets purchased via store.weareunified.com
will come with a free guitar pick.
CATCH NORTHLANE LIVE:
THU 10 JAN – YOUTH ACTIVITIES CENTRE, BYRON BAY
 FRI 11 JAN – BOAMBEE COMMUNITY HALL, COFFS HARBOUR
SAT 12 JAN – THE LOFT, NEWCASTLE
SUN 13 JAN – RHYTHM BOAT CRUISE, SYDNEY HARBOUR
TUE 15 JAN – OASIS YOUTH CENTRE, WYONG
WED 16 JAN – CWA HALL, ORANGE
THU 17 JAN – KOONANWARRA COMMUNITY HALL, WOLLONGONG
FRI 18 JAN – NEIL WILSON PAVILION, WODONGA
SAT 19 JAN – MECHANICS INSTITUTE, BALLARAT
SUN 20 JAN – CITY BAND HALL, MT GAMBIER
MON 21 JAN – KULCHA SHIFT, WARNAMBOOL
THU 24 JAN – KAPUNDA INSTITUTE, KAPUNDA
FRI 25 JAN – WEST WHYALLA FOOTBALL CLUB, WHYALLA
SAT 26 JAN – THE EDGE, BURONGA
SUN 27 JAN – EXPO CENTRE, DUBBO
NORTHLANE – Discoveries featuring 'Dispossession'
Out Now and on iTunes and via UNFD.