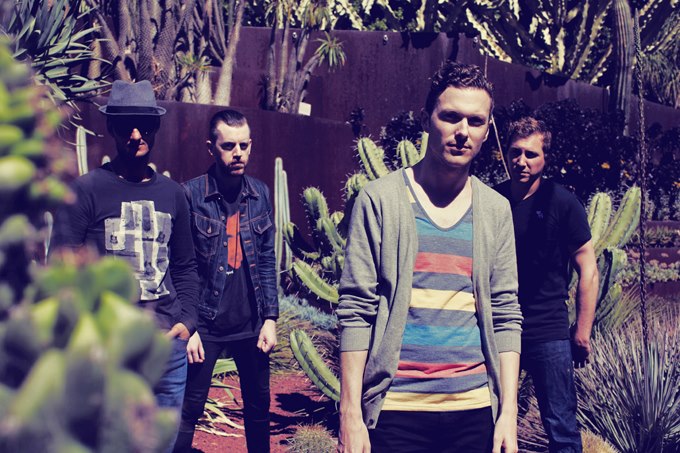 "So in a sense we've just gone full circle and I guess we're just doing it in a different way around, we're re now at the point where most bands start.  It's kind of weird but it's cool, it's like a learning curve, you learn something new."
Official Bio: NSW Central Coast's favourite sons After The Fall return triumphant in 2012, with hard won fourth album 'Bittersweet' and some serious lessons under their collective belt.
The pop-rock quartet were one of the most successful acts to emerge from the ripe Central Coast punk/rock scene in the mid-00's, tunes like 'Mirror, Mirror' and 'Concrete Boots' were radio and live staples for the band, who toured constantly around Australia, garnered much love from triple j and played almost every major festival this wide brown land has to offer.
After the Fall have spent the years since 2009's '[In] Exile', writing with eight feet planted firmly on the ground. Made by the band, for the band, armed with some hindsight and the wisdom of a band that has endured tougher times, 'Bittersweet' is that indeed. It's the sound of a band taking their own advice, confident in their direction and discretion. What this album, and the future holds for After the Fall remains to be seen, but in their eyes it's already a success.
We chatted to After The Fall guitarist Mark Warner about the new album which is released today, as well as touring and where he thinks the band are today compared to eight years ago…
First question, where have you guys been hiding?
Yeah… I don't know… this album's probably been done for a while, it's been recorded for a while, just a few things that prolonged the release with mixing and mastering and procrastinating on the artwork and crap like that, so all that boring shit that gets in the way of business normally, so yeah.
In the three years since your last album, did you set out to do anything differently this time around compared to previous releases?
yeah I guess this album, well for me is a total reaction to the last album.  The last album, we knew what we were trying to do and I guess we achieved that, but going to play those songs live was like "Ahh fuck…" you either have to be on the ball and well-rehearsed and the songs didn't go down that well live and fuck, we were playing some older songs and the way they went down and we said "Let's just focus on that live" without trying to force ourselves to do something, the idea behind it was for the stuff that would work like to keep short and keep the energy up and concise.  That was the idea behind the album and I think we kinda got there.
What if anything was the inspiration behind the songs on 'Bittersweet'?
I know for me personally, I'm just the guitar dude, I was like, well what made us songs like we used to write? I thought maybe I'll just play the guitar I used to play and that'll help and I guess it did.  One of the first songs was 'The Fire Is Gone' I started to write that and try and channel some of that energy as weird as that sounds, but it worked so that was my motivation was dumb, angry, to the point.  That's what I tried to get out of it and fortunately the other dudes were along with that as well and we're like, yeah, let's do that, so that's kind of cool I guess.
Is there a specific meaning behind the album title?
As I just said in another interview, you're not going to find the answers to the Universe in it, I guess in a sense it sums up maybe the general vibe of the record and that song was kind of, we wrote that one as long as that song is and as long as it took to write, so it was I guess that song is kind of important and it's not laboured over, it's not super thought out and I guess it sums up how we feel.  We're all a bit, kind of always been angry dudes to a point, not if you meet us we're nice enough.  It's fun to play angry music as I've discovered (laughs.)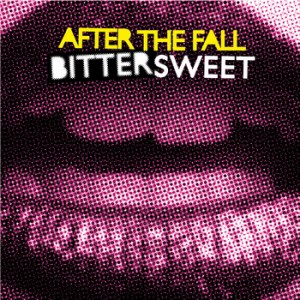 We've picked a few songs out and was hoping you could give us some insight into them:
Same Old Thing: That was one of the early ones we wrote and kept with the dumb vibe. That was one of the early ones we wrote and we road tested that a fair bit and played that one live and got it to where it is.  I don't know, nothing was really laboured over it all happened really quickly, so it is what it is.
The Fire Inside:  That was the first one we wrote.  That was like the blueprint in a sense of what the album kind of should be.  That was the very first song we finished, like I said, blueprint for the record that's the vibe we're going for and if we keep it in that direction we should be on to a good thing.
Never Again: I fixed that song title up, I think it's called 'Never There' I had this discussion with someone the other day as I think I think I stuffed up the song titles when I entered them in to the mainframe. That was called 'Speed Metal' for ages and it was super dumb, but I don't think it came along til really late in the piece, it was just a heaps dumb song that was two chords for most of it, and that's pretty dumb, I think we just liked playing it because it was really dumb and energetic and that's why we kept pushing for it and ben got lyrics for it and we were like "Sweet, it's on the record, done."
In taking on the entire project, were there ever any doubts or concerns that it may not go the way you intended it to?
Well not for me because I did it.  I was kind of in control of that side of it and I knew what I wanted to do and I guess I did it.  I don't know if that sound stupid or not?  I know what I was trying to get out of it and I feel like given the kind of resources we had I kind of did alright.  It was all pretty much how I wanted it to be I guess.
The album is great I must say, and we'll review it, but here's your chance, give us your mini review of the album in say 10 words or less…
I've got three. Dumb, energy and Loud.  Maybe two words, dumb and energetic, then maybe concise.  That was my vibe, to keep it dumb, to the point, no bullshit, short, sharp, see you later.
So, where do you see the band is now at this point compared to your beginnings eight years ago?
Dunno?  Usually bands start out and they might record an album themselves and try and put it out and get a manager and get an agent and all that kind of crap.  We've probably gone about it ass about, we'd always had that involvement of a manager, label and a booking agent, where now we don't have any of that, so in a sense we've just gone full circle and I guess we're just doing it in a different way around, we're re now at the point where most bands start.  It's kind of weird but it's cool, it's like a learning curve, you learn something new.
Touring wise what have you got in the works?
We've got a few shows up to the end of the year, up to Christmas and then trying to book more of a substantial tour early next year like March or something like that.  Trying to get to some weirder places that we haven't been to in a while because that's cool, country towns have less inhibitions, less cool tattoos and all that shit, so they're more fun and I like that kind of vibe.
You're playing a few shows in a couple of weeks as you said, after a little while away from the stage, what can we expect to hear at these shows?
(laughs) Not to quote and album song but the same old thing, probably more so than the last time we toured, just an energetic rock show.  No shoe gazing that's for sure, except for the hard bits when I'll be gazing at my fret board (laughs) there's not many hard bits on the new album that's for sure, just good songs to drink beer to.  We haven't played songs off our first EP for a long time so we're playing songs off our first EP which is kind of weird and felt weird the first few times we played them but it actually sounded pretty cool, so the stamina needs to be there as they're quite intense and that should be fun.  We're playing shit from everything except the last album (laughs).  Yeah we're not playing anything off the last album so make what you will of that.
So is it safe to say that you guys are back and will be sticking around?
Yeah I guess if anyone likes this album.  Well no one liked the last one, so fuck.
So if you had to look into your magic Mirror Mirror (sorry had to be done) what do you see as a prediction for 2013?
I see what you did there. I dare say we'll be in some regional town, Matt will befriend some kind of local and he'll end up at their house and inviting whatever they have to offer which is what tends to happen at those sorts of things.  I just know that Matt will befriend a human and end up at their house.
AFTER THE FALL 'BITTERSWEET' TOUR DATES
Nov 30 – Sydney – The Wall @ The Bald Faced Stag
Dec 1st – Newcastle – The Great Northern
Dec 7th – Melbourne – The Workers Club
Dec 8th – Adelaide – Uni Bar
Essential Information
From: Australia
Band members: Benjamin Windsor – Vocals, Mark Warner – Guitars, Matt Gore – Bass, Adrian Gallace – Drums
Website: http://www.afterthefall.com.au
Latest release: Bittersweet (November 23 – MGM) – Check out our review of 'Bittersweet' here…