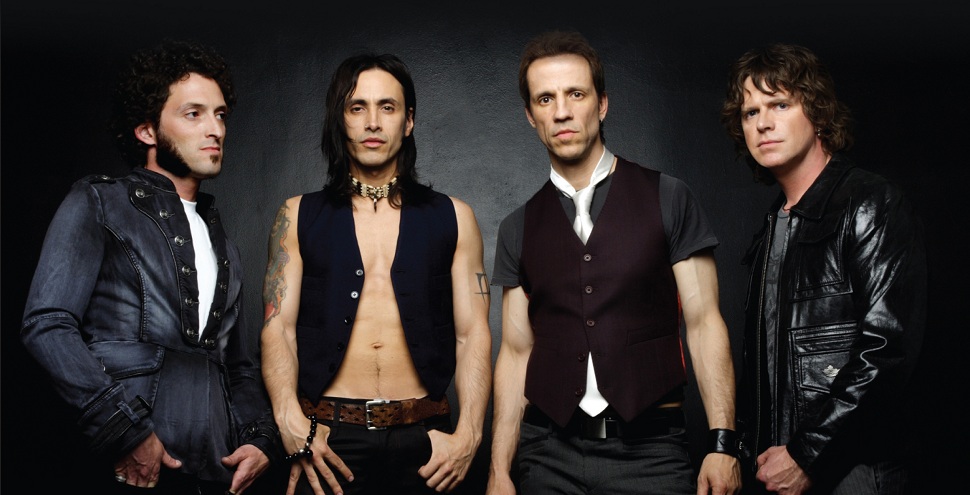 Extreme  – With Special Guest Richie Kotzen Australian Tour 2013
Lennard Promotions are thrilled to present 90's rock giants Extreme along with very special guest guitar virtuoso Richie Kotzen live in Australia in 2013.
Extreme won a legion of fans during the 80's and 90's selling over 10 million records including their global smash hit More Than Words. Known for their heavy hitting musical ability and featuring the blazing guitar work of Nuno Bettencourt, Extreme exercised restraint rather than indulgence producing amazing music that not only showcased the band's proficiency but also their collective mastery of hook laden rock.   Richie Kotzen is a renowned guitar prodigy in his own right texturing both his own acclaimed releases and those from a string of notable acts including Poison and Mr Big with stunning guitar lines and breathtaking musical dexterity.  Teaming up for what is sure to be a highlight on the 2013 touring calendar Extreme and very special guest Richie Kotzen will thrill Australian music lovers and galvanise guitar tragics alike.
It all started when four Boston-bred kids joined forces in the late 80s to form Extreme. With an original new sound and ground-breaking records, the foursome was immediately recognised as innovators in the world of rock & roll. The band has described their music as "Funky Metal" in the early days, but it would evolve much more in the mid-90s by blending classic rock influences with post-grunge and alternative rock.  The band's popularity was fuelled by guitar virtuoso Nuno Bettencourt's signature style, Gary Cherone's resonant vocals and socially conscious lyrics, Pat Badger's rock solid bass, and the hard hitting Kevin Figueiredo on drums.
The band's self-titled debut was released in 1989 to some acclaim, thought it was their 1990 album Pornograffitti that captured worldwide attention.  Peaking at number 10 on the Billboard 200, Pornograffitti was certified multi-platinum and featured Bettencourt's blistering guitar work which brought widespread admiration from rock guitar enthusiasts and continual exposure in leading guitar playing publications. It was however the acoustic ballad More Than Words, that captured imaginations and reached #1 on Billboard's Hot 100 in the United States landing Extreme their first #1 hit song.
Since the worldwide smash that was Pornograffitti Extreme have released three further albums including Saudades de Rock in 2008 and endured various periods of hiatus with members exploring side projects including Gary Cherone's stint as vocalist in Van Halen before reforming permanently in 2007.  Showcasing material from their most recent album and classics from all their previous discs, the members of Extreme are always thrilled to be heading out on the road.  "As much as we enjoy recording, for me, I've always loved playing live for the fans," Cherone says. "We can't wait to get out there and play this music live."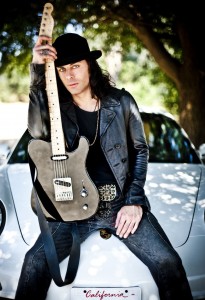 Fender-wielding Los Angeles-based guitar hero Richie Kotzen is frequently touted in the international guitar press as one of the world's best guitarists, with a 50-album discography to back it up. Born in 1970 in Reading. Pa., Kotzen Kotzen moved to San Francisco at age 18, recording his first album at age 19 for metal mainstay label Shrapnel Records. Guitar World magazine readers proclaimed him one of the top three best new guitarists of 1989.
Kotzen's big break came in 1991 when, at age 21, he joined multi-platinum glam rockers Poison, with whom he recorded 1993's Native Tongue. The platinum album spawned two top-twenty singles written by Kotzen, "Stand" and "Until You Suffer Some (Fire & Ice)." Post-Poison, Kotzen recorded albums on Geffen, Shrapnel and JVC until 1999, when legendary jazz bassist Stanley Clarke and drummer Lenny White invited him to form Vertu, which recorded an eponymous album that year and toured Europe extensively. Later in 1999, Kotzen joined hugely popular rock band Mr Big, recording Get Over It (1999) and Actual Size (2001) and penning his first number-one single in Japan, "Shine."
Kotzen is one of the few artists to have two signature model Fender guitars in Japan; a Telecaster and a Stratocaster bearing his name have each been top sellers in Japan since they were introduced in 1995. Richie Kotzen's latest release is titled '24 Hours'
Lennard Promotions Proudly Present:
Extreme – With Special Guest Richie Kotzen – Australian Tour 2013
*Tickets Onsale 23rd of November
11TH APRIL EATON HILLS HOTEL, BRISBANE
www.eatonshillhotel.oztix.com.au  /Phone 07 3325 6777
www.oztix.com.au  / Phone 1300 762 545
12TH APRIL PANTHERS, NEWCASTLE
www.moshtix.com.au  / Phone 1300 438 849
13TH APRIL ENMORE THEATRE, SYDNEY
www.ticketek.com.au  / Phone 132849
16TH APRIL METRO CITY, PERTH
www.oztix.com.au  / Phone 1300 762 545
19TH APRIL PALACE THEATRE, MELBOURNE
www.ticketmaster.com.au  / Phone 136 100
20TH APRIL THEBARTON THEATRE,. ADELAIDE
www.venuetix.com.au / Phone 08 8225 8888