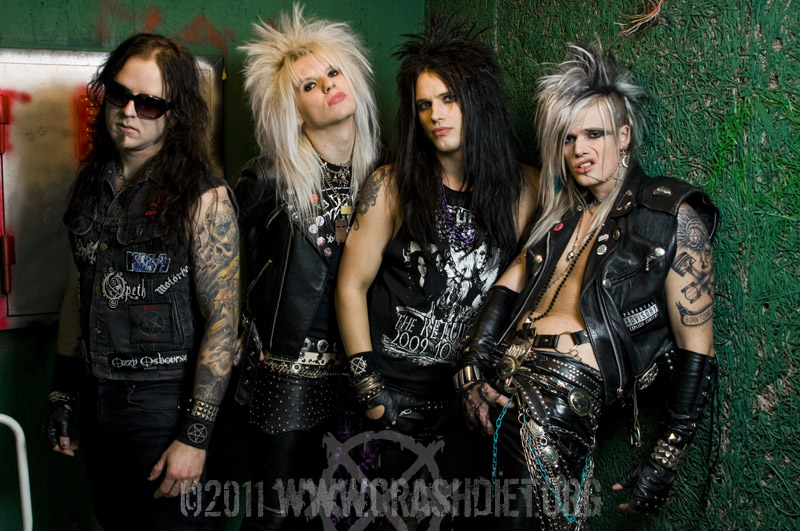 News just in from www.crashdiet.org
"The brand new DVD is finally on it's way!
It's called "Shattered Glass And Broken Bones – Three Years Of Generation Wild" and we're really damn proud of it!
I´ve been working my ass off on this "live & behind the scenes" film together with Bear Productions for the past 2 years or so and hopefully you will love it as much as the previous two DVDs.
3 hours and 20 minutes of pure CRASHDÏET-MANIA 🙂
You can order in our webshop: www.crashdietstore.com"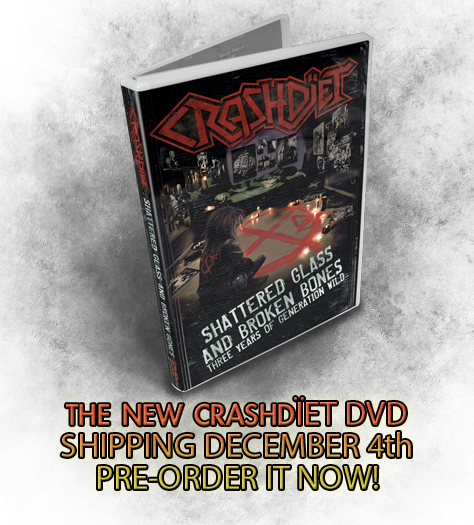 SHATTERED GLASS AND BROKEN BONES TRACKLISTING
1. Down with the Dust (live)
2. The Splits
3. Simon
4. Native Nature (live)
5. Queen Obscene (live)
6. First taste of despair
7. Time to record
8. Armageddon (live)
9. A change of plans
10. So alive (live)
11. Videoshoot
12. Generation Wild (Music video)
13. Rebel (live)
14. Album release
15. Save her (live)
16. Random Madness I
17. Riot in everyone
18. Random Madness II
19. Chemical (live)
20. Random Madness III
21. Breakin' the chains (live)
22. Random Madness IV
23. It's a Miracle (live)
24. Random Madness V
25. In the Raw (live)
26. Random Madness VI
27. Generation Wild (live)
EXTRAS/UNPLUGGED
1. Breakin' the chainz
2. Queen Obscene
3. Down with the Dust
4. So Alive
5. It's a Miracle
6. Native Nature
7. Bound to fall
8. Chemical
9. Beautiful pain
VIDEOS
1. Anarchy (live)
2. Rebel (Live)
3. Down with the Dust (Music video)
4. Hollywood Teaze (Music video)