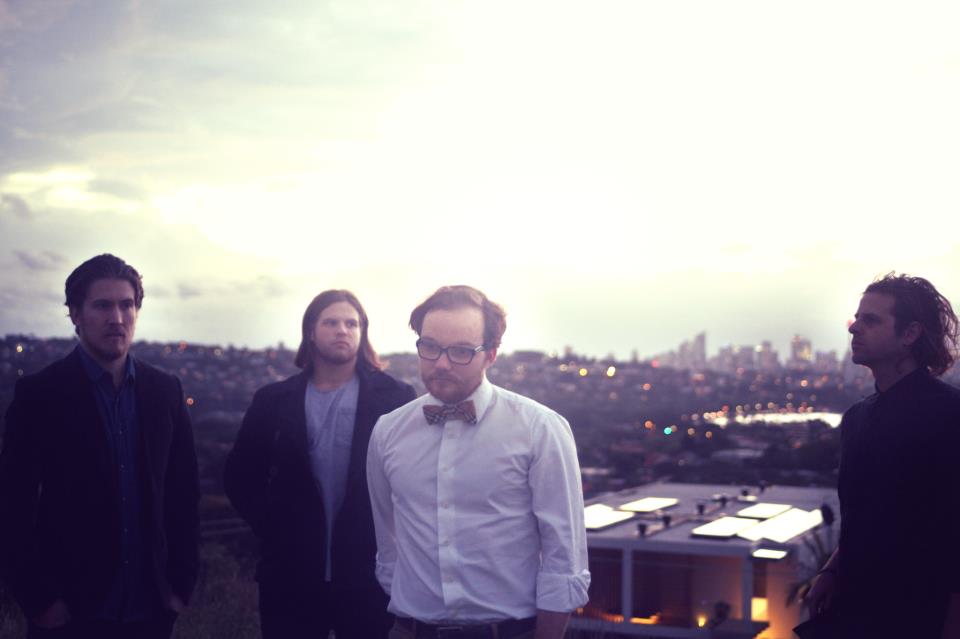 Official Biography: 2012 has been a busy year for Sydney 4-piece Battleships. Having received widespread acclaim for their debut single 'In Retrospect', Battleships delivers their captivating new single 'Your Words'.
Their debut single 'In Retrospect' landed on high rotation on Triple J, as well as receiving regular play on community-based and independent radio nation-wide. Battleships are also receiving international attention from the likes of BBC6 and Q Radio in the UK.
If this is any indication, things don't look like easing up anytime soon. Battleships' new single 'Your Words' delivers with evocative melodies and captivating instrumental arrangements. Having being dubbed "intelligent indie", Battleships doesn't disappoint with 'Your Words'. If 'Your Words' is anything to go by, Battleships is definitely a band to look out for this year.
With their new mini album 'To You' just been released, we got the guys from Battleships to answer some questions for us and proclaim them one of our Best Things You've Never Heard.
Let's start with the basics; can you please give us the abridged version of the Battleships story?
Assembled in Sydney, Battleships is the band we always wanted to make. Jon (Bass) and I (Jordan, Guitar/vocals) have always wanted to start a band. It didn't look possible when Jon and Dan (Drummer) moved to Sydney. However, they began working on recording and developing a sound and proposed the idea of starting a band. After much luring, Jordan moved to Sydney to begin something they had wanted to do for a long time. Meeting Nato in Sydney finished off the line-up and Battleships began.
Can you now please introduce each other and give us a rock 'n' roll fact or myth about each of you?
Daniel McMurray, Drums. So many special dietary requirements such that he can't eat anything.
Jono Bowden, Bass. Wanted so badly to be Wolverine as a child.
Jordan Sturdee, Vocals/Guitar. Related to the Red Baron
Nato Hannaford, Guitar. Apparently thinks Melbourne's tram stations are fine for cars as well.
If you had to give us your best door to door sales pitch to convince someone to listen to your debut mini album 'To You' before they slam the door in your face, what do you say to them?
Ah gosh. I'm the worst salesman.
We made this all ourselves. It's been a long time coming. It's not a copy of anything, please give it one listen.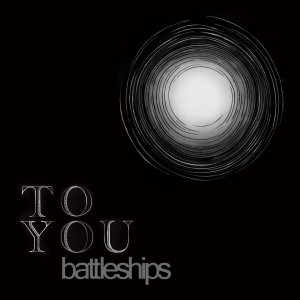 I have to ask, and just out of interest, why release a seven track mini album instead of throwing on a few more tracks and releasing a full length album?
Yeah good question. We wanted to do an EP, but we wanted to make it worth buying, and a good collection of who we are… so it turned into seven tracks and in many ways it's an EP with a bonus.
In terms of your song writing, what do you consider to be the most important ingredients that make up a Battleships song?
I think we always try to create something atmospheric, something emotive. We want to write something that has artistic depth, musical creativity, something one can believe in or make one think.

Both lyrically and musically, what or who inspires/influences your music the most?
That's tough. I mean there really are no new ideas, but we do want to create something that is in itself authentic. Anything from Robert Frost to The Mars Volta could be an influence, but we do like Radiohead, Elbow, early Coldplay and Travis…
You produced the mini album yourselves but had it mastered by Don Bartley who is best known for his work with The Vines, Lisa Mitchell and Silverchair. What kind of expertise does he bring to the band that you may not have thought to use previously?
Yeah, he's done Savage Garden as well I think. Producing something yourself seems to be what you do at the start (cost) and end (self determination) of a career. But it's so good to get a different opinion and run it past a trained, experienced ear, technically. He's definitely helped to engineer a sound for us, for sure. He's a bit of a genius.
Touring wise, you're kicking off a tour starting in Sydney this week, what can people expect if they come out to one of your live shows?
We'll be debuting a few new songs, which is very exciting for us. We've been doing some of the songs for quite a while. So we're stoked to add more and get a bit more time in the set… We always hope to bring the songs to life, to personify them.
You're also playing Homebake after winning the opportunity thanks to Triple J, what does this kind of exposure mean to you?
It means we get in to Homebake for free.
And we get to play on a big stage, with a new crowd. That's not easy to come by!
There has been some International attention on the band; do you have any plans to head overseas to play some shows in the future?
Yes, pencilled in plans. Pretty excited!
For a bit of fun, say you get the chance to open for any artist in the world, who would they be and why?
Radiohead are amazing. But I feel like Ke$ha fans need our music most.
Lastly, here's a chance to gaze into your crystal ball.  In the next year, Battleships will:
1.  Write off a rental car, -we have some pretty bad drivers (we ARE from Sydney)
2.  Sign a boob
3.  Feature Rhianna in a dancey Battleships-eque new direction…
Essential Information
From: Sydney, Australia
Sounds like: Indie Rock
Band members: Jordan Sturdee – vocals, guitar, Jonathan Bowden – bass, keys, Nato Hannaford – guitar, Dan McMurray – drums
Website: http://battleshipsband.com/ , https://www.facebook.com/battleshipsband , http://twitter.com/#!/BattleshipsBand
Latest release: 'To You' mini album
Catch Battleships on tour on the following dates:
Friday November  16 – Sydney // FBi Social (with Belle And The Bone People & Light Giant)
Saturday November  17 – Wollongong // Yours & Owls (with Belle And The Bone People & Obscura Hail)
Thursday November  22 – Melbourne // Espy Front Bar (with Second Hand Heart, Ben Wright Smith And The Birthday Girls & iamloveproof)
Saturday November  24 – Adelaide // Plus One (with Kaurna Cronin & We Do This)
Thursday November  29 – Brisbane // Lambda @ Alhambra (Fairchild Republic & Devin Luke)
Friday November  30 – Sunshine Coast // Solbar (with Jakarta Criers, Bandito Folk & The Roshambos)
Sunday December  2 – Coffs Harbour // Hoey Moey (supports TBC)
Saturday December 8 – Homebake // Sydney