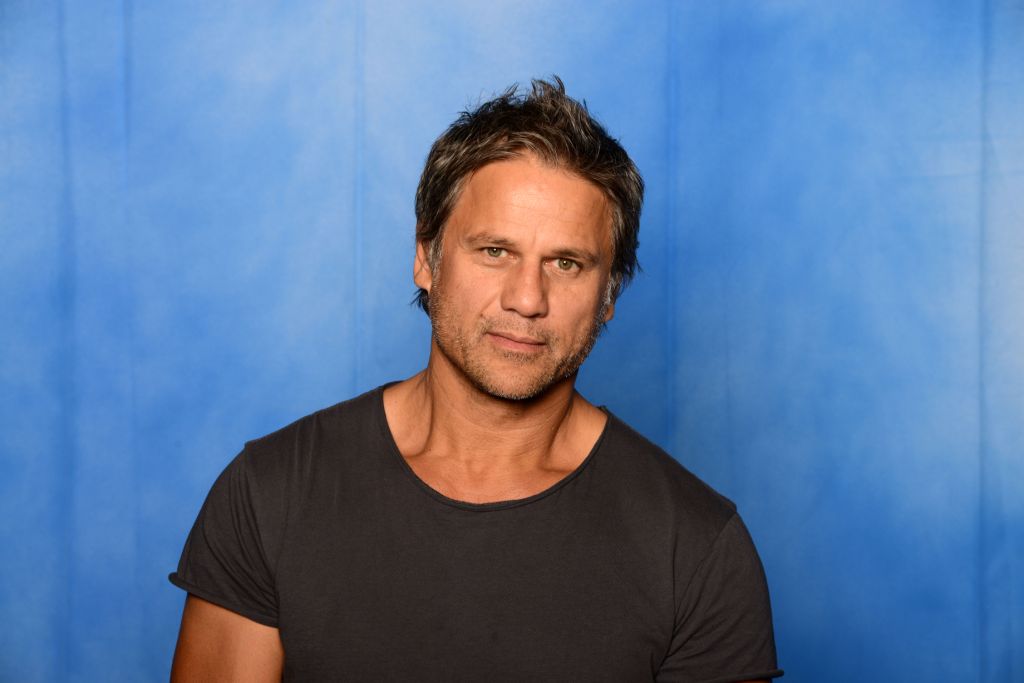 "We're old school and keepin' it real and every act on Long Way To The Top has come from those beginnings, where you had to actually be able to perform and play."
In what promises to be a series of truly memorable performances, some of Australia's greatest ever rock legends are set to soon take to the stage for the Long Way To The Top, 10th Anniversary.  As much a celebration for the artists involved, as it is for the audiences who will attend in Melbourne, Sydney, Newcastle and Brisbane, over 17 legends of Australian rock will perform hit after hit of iconic songs from the 60's, 70's, and 80's, which for no doubt many, represent a lifetime of memories.
Long Way To The Top 2012 will also include a special tribute to one of it's formative producers, Billy Thorpe, who passed away in 2007 and was integral in conceiving the initial performance(s) back in 2002.
"Billy Thorpe was an icon, a freakishly talented bloke who had a huge impact on music history in this country," says Michael Chugg.  "We miss him terribly and this reunion tour of A Long Way to the Top was a good opportunity to recognise the man, the musician and our mate.  We've brought Ian Moss on board to perform this special part of the show.  How we are going to re-create 'Billy in the room' is a moment not to be missed."
We chat to Jon Stevens about Noisework's inclusion into the Long Way To The Top lineup and his more than 25 year involvement in the Australian music industry.
Hey Jon, thanks for taking the time to have a quick chat about Long Way To The Top.  The first night is coming up on Friday in Melbourne – how has it all come together and when did you first start with the rehearsals etc?
Well you know, with Noiseworks being an active band, we don't need much rehearsal.  But as a show, there's obviously the running order of 17 acts and the timing issues and specifics such as lighting, which is what we will be getting into tonight actually.
How many songs do you guys get to perform?
We get to do three.
With the 2012 version now including the 80's and obviously Noiseworks – it must obviously be a pretty proud experience to be recognised amongst such a wonderful representation of Australia's music history.
Definitely!  Long Way To The Top is an apt title for everyone on the bill really.  Col Joye, he's like 76 years old, I've never met a man with so much energy, he's unbelievable that guy and the history he has, god.  Noiseworks is definitely very proud to be a part of it and we are like the youngsters of the group really, which is quite funny actually given we've been around for so long ourselves.  It is a nice acknowledgement and Billy Thorpe was a friend of mine and a friend of ours in Noiseworks.  He is a great man and to be able to realise his dream from 10 years ago, once again, is such a great thing.
Speaking there of Billy, do you have a favourite Billy Thorpe memory or experience you would like to share?
I did the 'Gimme Ted' benefit for Ted Mulry many years ago which Noiseworks played and I also got up and jammed with Billy and I think it was Jon Farris playing on drums and Tim Farris on guitar and we played a version of Good Times and it was just rocking.  He was a great guitar player as well, who obviously loved to play everything on 11!
I also have a great picture of myself, Billy and Pete Wells (Rose Tattoo) who was a very old friend of mine and it wasn't that long after that we lost Pete, and then Billy's sudden death pretty much prompted me to go have a check up which pretty much saved my life.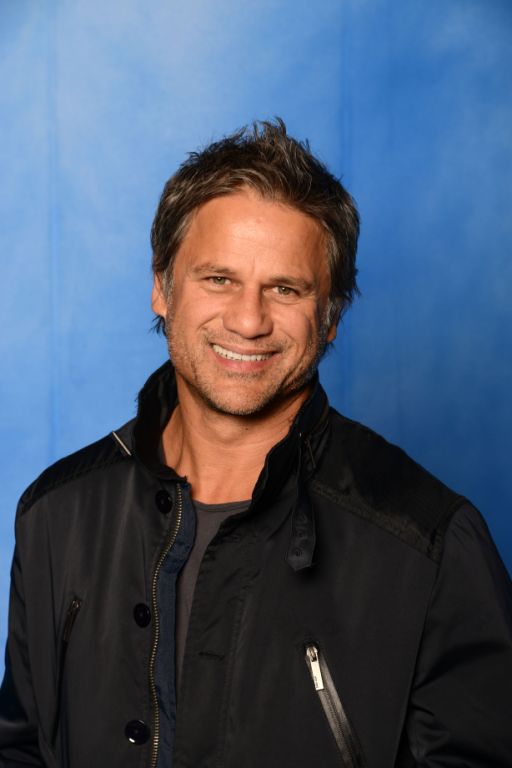 With your origins being from New Zealand, how much of an influence were some of the Long Way To The Top/Australian artists/songs on you growing up?
God yeah, a song like A Little Ray Of Sunshine…  When I was 15 I was in a talent quest with 2 of my sisters and one of the songs we sung was Heading In The Right Direction, a Renee Geyer song at the time.  You know I was 15 years old and then coming to Australia a few years later and meeting Renee and working with her, was pretty unreal.
How was that for you, moving from New Zealand and finding your place within the Australian scene at the time?
To have now been in the Australian music industry for so long and to have pretty much known or met everyone along the way, there's that understanding of it being such a very small industry.  The Australian music industry fraternity I've found has pretty much always stepped up and helped each other along the way.  All the old crew giving a bit of advice here and there, just that mateship you know.
I've been really grateful of that and jimmy Barnes was a massive supporter of Noiseworks when we first started and that in itself gave us the confidence to keep ploughing ahead.  I guess paying it forward is what I learnt from those guys. No matter how successful you get, there's a big comedown somewhere along the way.  The people you meet along the way that you should remember, make the difference.
A couple of years ago I was in the UK at a music festival and a guy from Finland told me that his favourite ever Australian band was not – AC/DC, but Noiseworks.  More than 25 years on, the legacy of the band still rages even in places such as the far reaches of Europe…
We did a lot of touring through those territories in the 80's, that was around the time INXS broke through in '87 with Kick and there was a big market for Australian bands and it was a real hard slog, but it was good.  We always prided ourselves on performing live, records never lived up to the band live and it's one of those things where you had to see it, to get the full jist of it.  That's why bands like INXS and AC/DC broke through, because of that work ethic and because live, they were unbelievable.  Those bands from the 80's that's what the mojo was you know.  Whereas today's music, there's so much smoke and mirrors and it's so computer technology driven, that you don't know what's real anymore.
We're old school and keepin' it real and every act on Long Way To The Top has come from those beginnings, where you had to actually be able to perform and play.
In addition to being active on the live circuit, new track 'Sunshine' merely whets the appetite for more new Noiseworks material – where are things at with the new album?
It will be out next year (2013) now.  We were originally going to be trying to get it out this year, but with each of the things we've each been doing individually we just haven't been able to finish it off.  In the meantime, I've made another solo record which will come out next year.  We've nearly finished the new Noiseworks record, I've just got some vocals to do and then that will be it.
Picking up on what you just said a few moments ago, have you already finished your next solo album?
Yes, it's really been a great year for that kind of thing and also it's a bit of application as well.  I spend so much time on the road that I've just got to get off and get writing.  I'm always collecting ideas and putting on the computer and I will go back and listen to them and I'll be like, "shit I've got to finish that one…".  You can work yourself into a bit of a frenzy creatively until you just get it done. I'm feeling pretty satiated right now because I've finished the new solo album and it'll come out next year and nobody will probably play it, but who cares, I'm happy with it (laughs).
Well Jon, it certainly sounds like exciting times ahead for fans of Noiseworks and Jon Stevens.
We'll be pushing for 2013 and getting out there and playing more shows and I'm really excited about it.  The band is certainly not nostalgic, we're better now than what we were back in the day, probably because we're sober (laughs).  But you know, we're cool with it and just enjoying it for the music and each others company.
Essential Information
From: Sydney, Australia
Website: www.jonstevens.com.au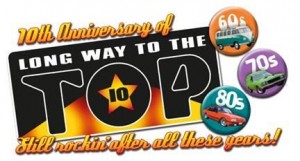 Starring: Axiom, Brian Cadd, Dragon, Marcia Hines, Col Joye, Masters Apprentices'Jim Keays, Dinah Lee, Mi-Sex, Russell Morris, Ian Moss, Noiseworks, Doug Parkinson, Little Pattie, Glenn Shorrock, Spectrum, Lucky Starr, Chain's Matt Taylor & Phil Manning, & John Paul Young
Produced by: Amanda Pelman & Michael Chugg for Chugg Entertainment
Director Ted Robinson
Musical Director: Jamie Rigg
TOUR DATES
Friday 5 October                         Melbourne, Rod Laver Arena
Ticketek 132 849
Saturday 6 October                    Sydney, Entertainment Centre   
Ticketmaster 136 100
Tuesday 9 October                     Newcastle, Entertainment Centre
Ticketek 132 849
Friday 12 October                       Brisbane, Entertainment Centre  
Ticketek 132 849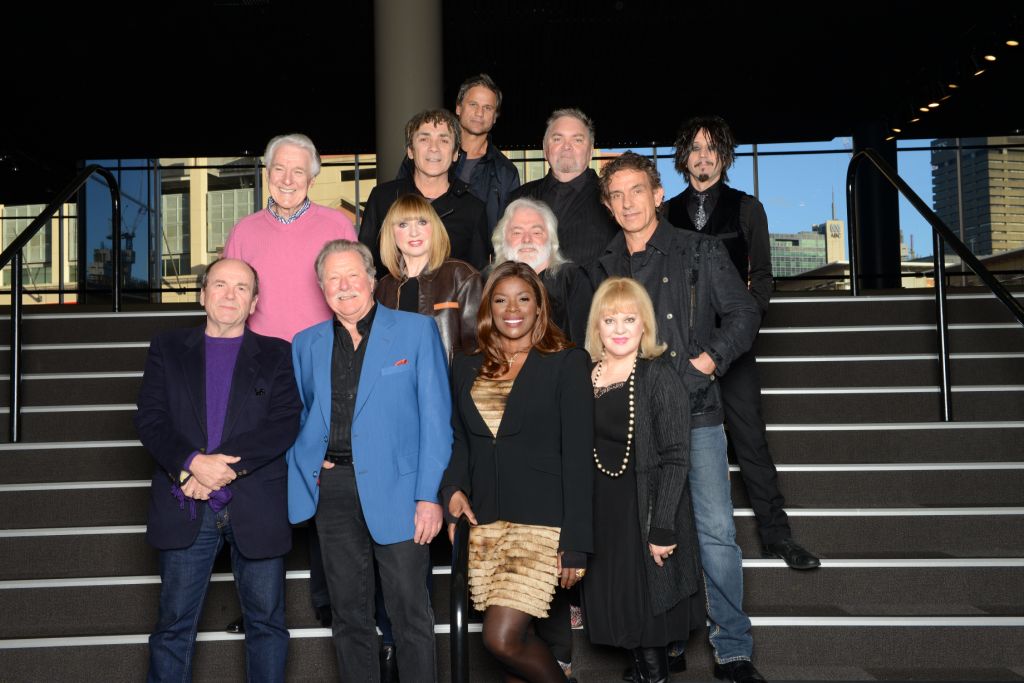 In this photo: BACK ROW – J Stevens – 3RD ROW L-R – C Joye, M Williams, D Parkinson, S Balbi 2ND ROW L-R – D Lee, B Cadd, I Moss FRONT ROW L-R – G Shorrock, L Starr, M Hines, L Pattie