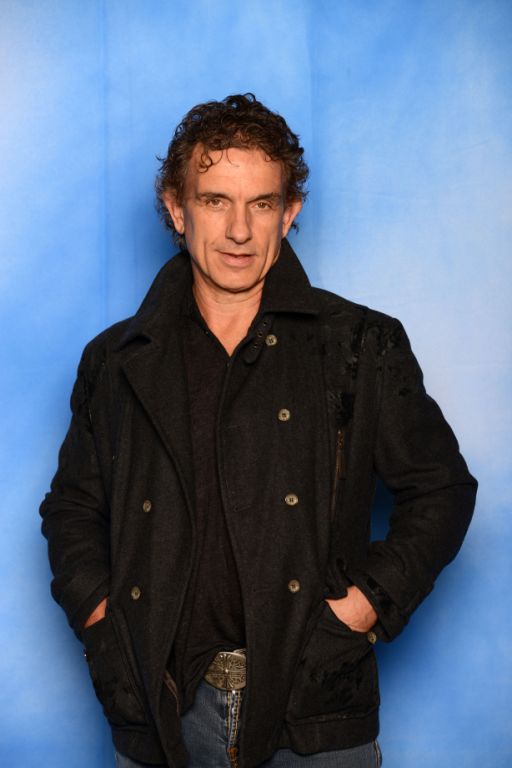 "There are so many great artists and that's what's so great about this show and why it's so important, it will possibly be the last time a lot of us will get to perform together."
In what promises to be a series of truly memorable performances, some of Australia's greatest ever rock legends are set to soon take to the stage for the Long Way To The Top, 10th Anniversary.  As much a celebration for the artists involved, as it is for the audiences who will attend, over 17 legends of Australian rock will perform hit after hit of iconic songs from the 60's, 70's, and 80's, which for no doubt many, represent a lifetime of memories.
Long Way To The Top, 2012 will also include a special tribute to one of it's formative producers, Billy Thorpe, who passed away in 2007 and was integral in conceiving the initial performance(s) of 2002.
"Billy Thorpe was an icon, a freakishly talented bloke who had a huge impact on music history in this country," says Michael Chugg.  "We miss him terribly and this reunion tour of A Long Way to the Top was a good opportunity to recognise the man, the musician and our mate.  We've brought Ian Moss on board to perform this special part of the show.  How we are going to re-create 'Billy in the room' is a moment not to be missed."
We chat to Ian Moss about his special involvement in Long Way To The Top, paying tribute by performing the songs of the late, great Billy Thorpe.
Well Ian, the first performance of Long Way To The Top is coming up on Friday night in Melbourne and you personally have a pretty special part to play with your tribute to Billy Thorpe.  So what was your initial reaction when you were first asked?
Obviously I was very flattered, because Thorpey is a very important icon in Australian music.  He's quite possibly almost the pioneer of heavy blues rock, when it comes to Aussie music.  When he switched from being a pop artist in the mid 60's, he disappeared there for a bit and then popped up with one of the heaviest bands in the country with Lobby Lloyde on guitar and doing a heavy blues version of Gangster Of Love.  There was also his massive voice which is one of the things I remember most about Thorpey.  So a part of me is flattered but another part of me is wondering how I'm going to be able to match that voice.  But the important thing is, and if Thorpey knew I was doing it he would agree, it's not about copying or mimicking him, he would be more flattered if I took his songs and looked at his lyrics and took the songs seriously and put my own spin on them.
As far as "getting inside the songs" of Billy Thorpe which you just previously referred, how has that experience been for you?
It's just been a process of listening and playing the songs a couple of times a day and the more you do it, you discover new meanings and new twists on the words.  You just take those on board and hopefully when it comes to concert time, it will all come out and I deliver a version of the song that stays true to what Billy was originally trying to get across.  I guess I knew I was doing the shows a few months ago, so there's definitely been that time for me to really get inside those songs.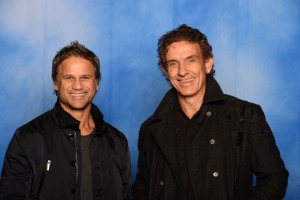 Can you remember back to where and when you first heard or saw Billy Thorpe performing, did you ever even get to go out on tour with him?
Not tour as such, but there was a big night up in Cairns at Johnno's Blues Bar and Thorpey just happened to be in town and we did about half a dozen numbers together.  We pretty well rocked the joint, that was the thing with Thorpey he certainly didn't pull any punches when it comes to energy levels.  That's what I'll be keeping in the back of my mind on the Long Way To The Top tour, I'll be making sure the band have got that energy level up and kicking it in the guts.
How many songs will you be performing?
I'll be doing 3.  It's a pretty big show and there's not really much more time to do more than 3 songs.  There are so many great artists and that's what's so great about this show and why it's so important, it will possibly be the last time a lot of us will get to perform together.  Particularly if they run them every 10 years or so.  We lost a few people from the last one and who knows what's going to happen in the next 10 years.  There are some great artists and some great old names here and this could very well be the last time we get to do a show like this together.
Long Way To The Top, its also really such a celebration of LIVE music performance isn't it!
It is indeed about the live performance.  Especially these days, it's pretty hard to sell records and the great thing is that the Australian people love live music.  The Aussie pub scene is obviously not what it once was, but there's still a lot of great festivals that just do so well such as the Byron Bay Blues Festival and so many others that I've played at that have been so well attended.  Australians just love their music and still support live music.
Cold Chisel's recent No Plans album certainly seemed to have made an impact and you stormed through with the Light The Nitro tour, it's been a big 12 months or so, what's on the horizon as far as Cold Chisel in the near future?
Good name for an album that isn't it (laughs).  Light The Nitro playing to around 250,000 people, 36 dates in 60 days that certainly kept us on our toes.  The album came out in April of course and we hit the market pretty hard over that period, so we will be pretty quiet over the next 15 months or so, so you won't really being seeing Cold Chisel popping up our head anywhere.
Having said that, obviously you personally are incredibly active on the live circuit.  Have you also been writing any new material and if so, can we expect to hear anything anytime soon?
I'm accruing material at this stage.  My last few albums have been either acoustic or a tribute to soul music and I seem to have hit some newer straps with guitar playing I think, so I've got some new material that kind of shows off the guitar a bit more.  It's still a work in progress, but when it does come out, it will be bluesy and edgy.
Essential Information
From: Australia
Website: www.ianmoss.com.au
Long Way To The Top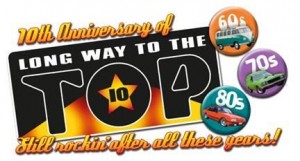 Starring: Axiom, Brian Cadd, Dragon, Marcia Hines, Col Joye, Masters Apprentices'Jim Keays, Dinah Lee, Mi-Sex, Russell Morris, Ian Moss, Noiseworks, Doug Parkinson, Little Pattie, Glenn Shorrock, Spectrum, Lucky Starr, Chain's Matt Taylor & Phil Manning, & John Paul Young
Produced by: Amanda Pelman & Michael Chugg for Chugg Entertainment
Director Ted Robinson
Musical Director: Jamie Rigg
TOUR DATES
Friday 5 October                         Melbourne, Rod Laver Arena
Ticketek 132 849
Saturday 6 October                    Sydney, Entertainment Centre
Ticketmaster 136 100
Tuesday 9 October                     Newcastle, Entertainment Centre
Ticketek 132 849
Friday 12 October                       Brisbane, Entertainment Centre
Ticketek 132 849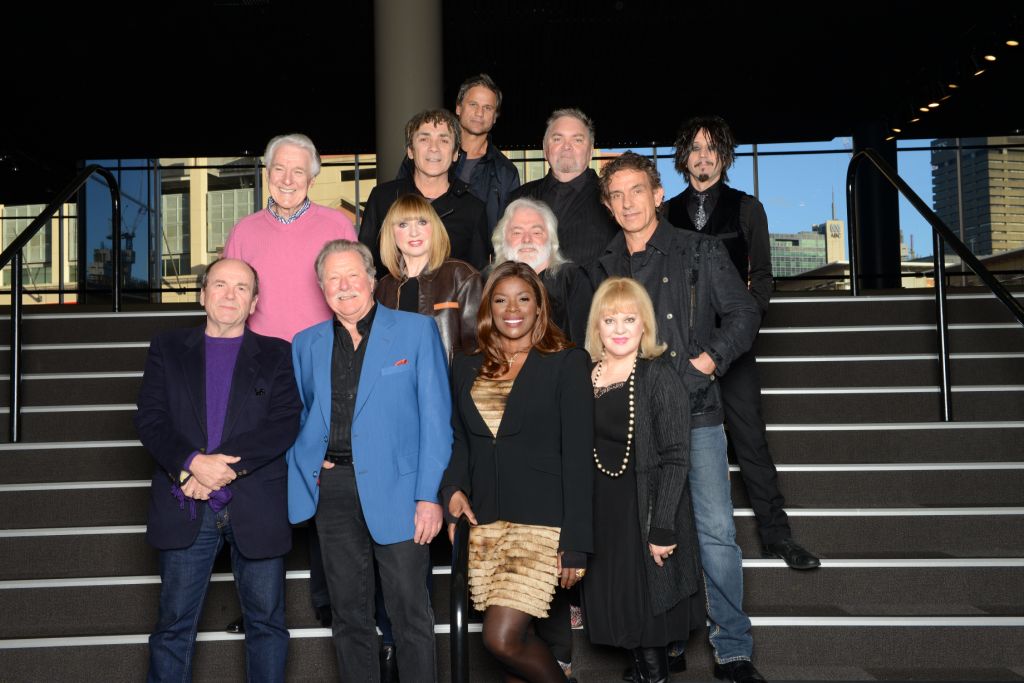 In this photo: BACK ROW – J Stevens – 3RD ROW L-R – C Joye, M Williams, D Parkinson, S Balbi 2ND ROW L-R – D Lee, B Cadd, I Moss FRONT ROW L-R – G Shorrock, L Starr, M Hines, L Pattie