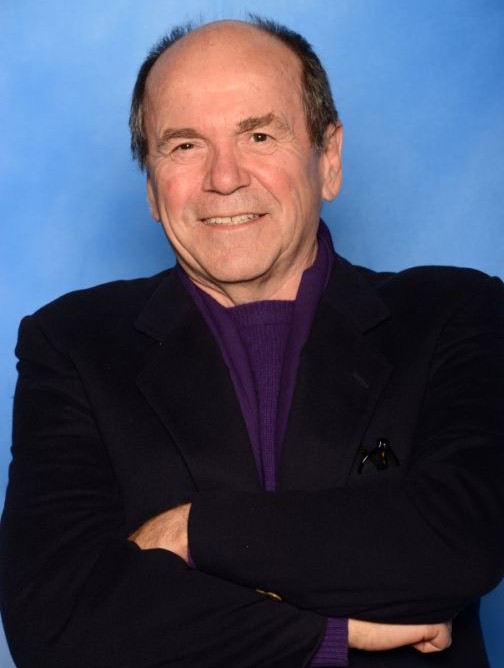 "It's going to be great to get out in front of a few thousand people and perform, which is always nice.  The main thing about the whole thing is getting together again with colleagues and compadres that I've known and loved for a number of years."
In what promises to be a series of truly memorable performances, some of Australia's greatest ever rock legends are set to soon take to the stage for the Long Way To The Top, 10th Anniversary.  As much a celebration for the artists involved, as it is for the audiences who will attend, over 17 legends of Australian rock will perform hit after hit of iconic songs from the 60's, 70's, and 80's, which for no doubt many, represent a lifetime of memories.
Long Way To The Top, 2012 will also include a special tribute to one of it's formative producers, Billy Thorpe, who passed away in 2007 and was integral in conceiving the initial performance(s) of 2002.
"Billy Thorpe was an icon, a freakishly talented bloke who had a huge impact on music history in this country," says Michael Chugg.  "We miss him terribly and this reunion tour of A Long Way to the Top was a good opportunity to recognise the man, the musician and our mate.  We've brought Ian Moss on board to perform this special part of the show.  How we are going to re-create 'Billy in the room' is a moment not to be missed."
We chat to Glenn Shorrock about what's in store with his Long Way To The Top performance and do lot's of "reminiscing" on his truly remarkable 45 plus years in the Australian music industry.
Well the first performance of Long Way To The Top is coming up on Friday night in Melbourne, but obviously you are no stranger to Long Way To The Top, having been involved in the first one, I dare say you are looking forward to the shows?
It's going to be great to get out in front of a few thousand people and perform, which is always nice.  The main thing about the whole thing is getting together again with colleagues and compadres that I've known and loved for a number of years.  It's a labour of love for me and I hope it continues.
Talking to Ian Moss earlier this morning, we spoke about it really being a celebration for you guys performing, as it is for the audiences in attendance, particularly when the likes of Billy Thorpe and Lobby Lloyd are sadly no longer with us, who performed with you in the 2002 version, it really is about seizing the moment isn't it…
You know, Ian has joined us on this edition, along with a few other 80's acts such as Dragon and Noiseworks which will take the pressure off a few of us old buggers (laughs).  I've been lucky enough to have been a part of the 60's, 70's and 80's and I'm still out there doing it and we are all breaking new ground, as we get older.  None of us really expected to be in this position when we first started, well at least I didn't.  I made a goal that I wanted to be still doing it when I was 50 and still have the respect of my peers, well I think I've achieved both of those goals, so I've got to think of a few more now.  I guess I'll keep singing until I fall off the stage (laughs).
So how many songs will you be performing this time around, will this also include any Little River Band songs?
I'll be doing about 6 or 7, there's a few more than the last time as yes it does include Little River Band.  I get to sing one of those and I'll be doing some tributes to The Easybeats and Thorpey.  I'm not sure of all the stuff I'm going to be doing exactly just yet.  I only joined everyone last night, so all shall be revealed.  I'll obviously be representing The Twilights and Axiom and LRB.
And the first rehearsal, is that tonight, or was that what you meant when you referred to last night?
Yes, we did one last night.  There's also five or six doing a corporate gig tonight (Wednesday).  Coles are having their annual dinner or something and we are playing that.  But the rehearsal sounded great, we've got a great band of musicians mostly from Sydney and I've played with most of them before.  We've got musical director Jamie Rigg who's a very experienced guy and an old pal, and we are backed up by huge screens and lots of technology.  It's going to be lots of fun, it will look great and sound big, but I think the main thrust of it is that every song is a hit.  Every artist will be playing their hits and every song will be recognisable to everyone who attends, I'm sure.
Another key theme of Long Way To The Top is that it really celebrates the LIVE performance doesn't it.  Everyone one the line up has carved their reputation based upon being incredible live performers, not just simply being able to write and record a hit song.
You know that's what we've done all our lives.  When we first started we were all in cover bands and learnt from everybody else and gradually made our way and now we have this huge body of work to draw from and learn from.  I've always encouraged young performers to get out there and do it, don't just lock yourself away in a bedroom and do it.  Go out and face the public and learn from it.  It's great fun and a great feeling to be on stage playing great music and I'm just pleased I can still so it.
You mentioned there about encouraging young performers, did I read correctly that is something you've been involved in previously, in an official capacity?
I did briefly launch a scholarship in South Australia for young performers for about 4 or 5 years, but that has ground to a halt.  I still receive and play young performers music that comes to me in various ways.  You know, a lot of my friends are in the business and they've got younger people coming through, so it's just part of my life now.  I certainly give young performers encouragement and my main point is don't try and be famous, just try and enjoy yourself and make some worthwhile music.  If you try and chase fame, you might as well rob a bank….
The thing I guess that is also lost on new performers coming through today with the aid of the Internet to promote their music, is just how tough it must have been for the Little River Band to crack the USA market in the way that you did back in the 70's.
You know, that was the third effort for me. I tried to go international with The Twilights, I tried to go international with Axiom, both of which failed because we went to England and dashed ourselves on the White Cliffs Of Dover, to put it poetically.  But with the Little River Band, we changed tact and with Glenn Wheatley's encouragement we attacked the American market.  You know the songs and music we were making was right down the alley of the West Coast sounds such as The Eagles and we were lucky enough to join in that genre and tour extensively with all those West Coast styled acts.  It was wonderful, to reach the top of the American charts was a great thrill.
Do you still actively write songs these days?
I've actually been encouraged to so some writing on the iPad actually, which has given me some freedom to create things, you know things like Garage Band is a lot of fun.  My problem is I have trouble finishing songs.  I start an idea and I get a lyric out, but then I have trouble finishing off the whole song.  I'll release something digitally next year I think.  I won't put out a physical record, I'll try cyberspace and see how that goes.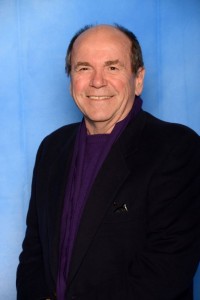 Now I just wanted to mention Billy Thorpe for a moment who was obviously integral to the whole Long Way To The Top concept, can you remember the first time you first met or encountered Billy Thorpe?
I can't remember the actual instance, but I remember The Twilights were working their way up the pop charts at the same time The Aztecs were with Poison Ivy and those sorts of songs.  In those days, you used to meet here in Melbourne, we all gigged around Melbourne and we'd also be on the television shows that promoted rock n roll such as Kommotion, then The Go!! Show and Uptight and then of course Billy ended up having his own TV show called It's All Happening.  We had a strong rivalry, Billy and I, but a healthy one.  We got a lot closer during the first Long Way To The Top, which as you said before, was his baby, really.  I agreed with the philosophy of it and to bring the Australian rock n' roll family together in fellowship and in music was a wonderful experience.
Speaking of that Australian history, I hear you've been doing a bit of 'reminiscing' yourself and are in process of writing a book?
(Laughs) it's becoming a bit of a joke actually and I shouldn't keep saying I'm writing a book because I'm quite slow and a bit lazy.  I'm just finding it a bit difficult to remember everything, but it's gradually coming, I'm just waiting to find my style I guess.  Brian (Cadd) wrote a rather entertaining book actually, he didn't do it chronologically, he skipped around a bit from time frame to time frame and I guess I loom large in that mythology.  I'll get it done one day, but don't hold your breath whilst you're waiting!
Well it will be an interesting read that's for sure when it does get released.
It will, it will indeed.  I guess the thing too is I'm still out there performing, so it also feels like I shouldn't write my memoirs until I'm finished performing.  But then again everyone's been encouraging me to get it done so I better pull my finger out and get it done.  I think I really need to take some time off next year and dedicate to getting it done, I'm not that great at multi tasking doing multiple things.
Looking at your tour dates earlier, you are indeed keeping incredibly busy, you are playing shows nearly through all of October.
I love doing my little acoustic shows, they are fun to do and I love to get to smaller places that I've never played before such as Mudgee or in the Blue Mountains.  I'm also going to China in November and hosting a tourist trip with about 150 other Aussies and I'll be doing some songs as we drift down the Yellow River.  So it's Little River meets the Yangtze (laughs).
Well Glenn, it sure has been great having the opportunity to chat with you.  Please enjoy the Long Way To The Top shows and I've actually heard it's a tie between yourself and Col Joye for taking the mantle of "party goer" out of the bunch (laughs).
Don't you worry, I'll be enjoying myself.  I've done my time mate, I'm a veteran in that regard (laughs).
Essential Information
From: Adelaide, Australia
Website: www.glennshorrock.com
Long Way To The Top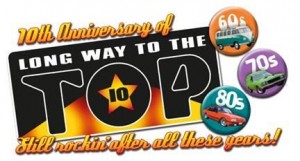 Starring: Axiom, Brian Cadd, Dragon, Marcia Hines, Col Joye, Masters Apprentices'Jim Keays, Dinah Lee, Mi-Sex, Russell Morris, Ian Moss, Noiseworks, Doug Parkinson, Little Pattie, Glenn Shorrock, Spectrum, Lucky Starr, Chain's Matt Taylor & Phil Manning, & John Paul Young
Produced by: Amanda Pelman & Michael Chugg for Chugg Entertainment
Director Ted Robinson
Musical Director: Jamie Rigg
TOUR DATES
Friday 5 October                         Melbourne, Rod Laver Arena
Ticketek 132 849
Saturday 6 October                    Sydney, Entertainment Centre
Ticketmaster 136 100
Tuesday 9 October                     Newcastle, Entertainment Centre
Ticketek 132 849
Friday 12 October                       Brisbane, Entertainment Centre
Ticketek 132 849