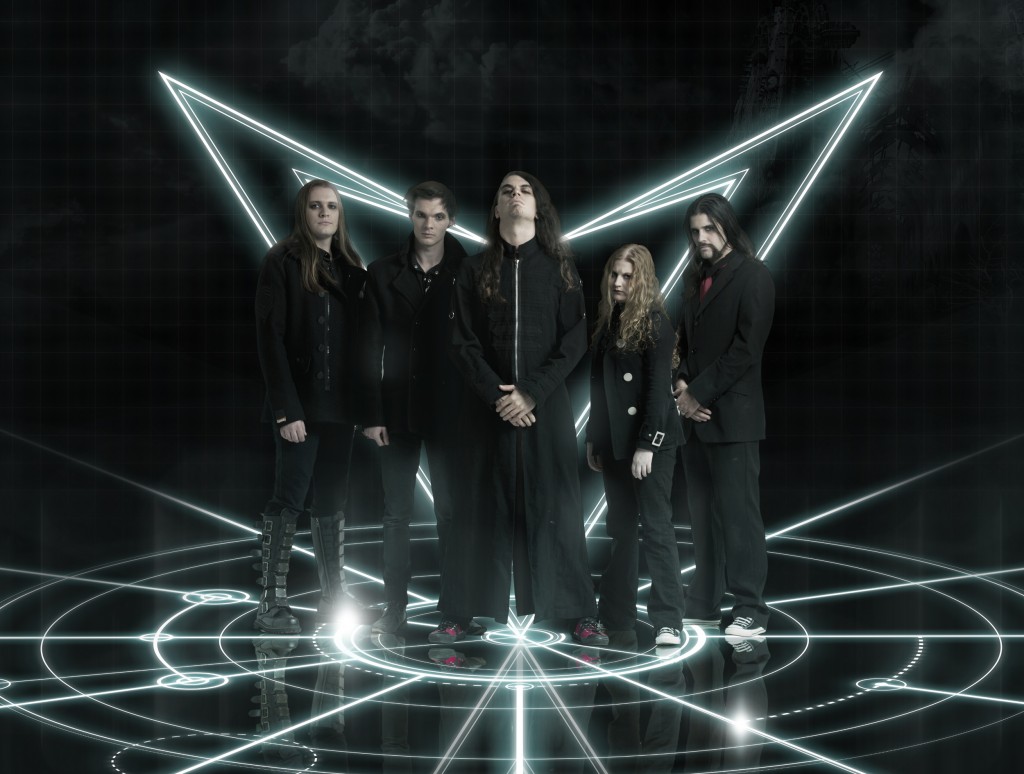 For over 10 years now, Perth progressive metal exponents Voyager have been slowly, but surely, building a legion of followers worldwide – appearances at ProgPower in the USA, a North America tour supporting Rhapsody of Fire, sold out shows in Canada, all backed by a blistering third album released last year – The Meaning Of I.  Now it's time for Australian Voyager fans to get a dose of live action, with the band set to perform a bunch of headline shows around the country during November.
Voyager bass player Alex Canion chats with us about the bands crazy ride since the release of The Meaning Of I.  Be sure to also check out the bands new video clip for Seize The Day, which appears at the end of this interview!
Hey guys, thanks for taking the time to answer these questions! Last time we spoke with you was in November last year when 'The Meaning Of I' was being released. The album seems to have gathered an awesome response from all over the world. After around 13 years as a band, do you feel like 'The Meaning Of I' has finally been the album that has got you recognition that you rightfully deserve?
It's definitely done it's job in grabbing more attention and reeling in many new fans. We're always striving to get more people into the band but we never do it in a way that is untrue to us as people or musicians. We just write the music we love and when the peeps dig it it puts a big smile on our faces.
When you think back to the writing and recording sessions for the album which I dare say must now be well over 18 months ago – what are some of your most immediate memories?
I remember our poor guitarist, Scott Kay, slaving away on his Macbook Pro while he recorded/engineered the guitars and bass for the album. He nearly went insane. Of course it was hilarious for the rest of us to watch haha! Loads of energy drinks, bourbon and coke cans everywhere… I also remember recording some vocal parts in Danny's vocal studio at his home… There are a couple of scream parts that I do in the songs "She Takes Me (into the morning light)" and "Broken" where I had to really belt it out.. Simone and Danny were laughing outside the booth because I was so loud and his neighbours were no doubt going insane having to listen to it!
You recently released the largely fan made video for the track 'Seize The Day', what inspired the choice to make the video in this way?
Well, we wanted something a bit more fun for that song. We were discussing ideas with our director Ben Berkhout about videos for both Seize the Day and The Meaning of I. The Meaning of I video clip (which we'll be releasing soon) is a lot more serious. Ben suggested the idea of having a completely fan made video with just smart phones. We all thought it was a great idea and a way for our fans to have a part of something that would be released to the world!
Whilst you've obviously been busy touring and 'The Meaning Of I' still being relatively "new" – has there been any discussions or songwriting done yet about the follow up album? If so, do you think you will be largely following a similar process to that which you undertook for 'The Meaning Of I' or will you possibly change things around a bit for the next album as far as writing, recording, producing goes?
We've actually been busy writing some new songs for a new album. We've almost got half an album's worth of stuff down and I have to say it's all sounding really good. We're writing heavier and heavier stuff as we go on but we also seem to get catchier too. Hopefully we will turn some more heads with the next album because it's sounding like nothing I've ever heard before.  We've been jamming it out in our rehearsal studio and then demoing it at home. As for the recording/production process I can't say yet only because it's too early in the game but I think we're all pretty keen to have Jens Bogren mix and master it again though.
You recently toured the USA with Rhapsody Of Fire, in a nutshell how was that tour and did you once again notice a growth in the level of interest in the band over in the USA, building on from ProgPower?
That tour was a great learning experience for the band. Because it was a solid month of driving and being only a few feet from each other at any given time we got to know one another intimately haha! We had a phenomenal reaction at every show. It's a good feeling when you've come so far to have your efforts rewarded.
Canada is certainly a country with an interesting metal history – how did you find the experience playing a bunch of shows there?
Canada had the loudest and most responsive crowds of the tour. We were given gifts and everyone was most friendly. I was listening to Cryptopsy when we played in Montreal too 😉 At one of the shows we left the stage with 1000 people chanting "VOYAGER! VOYAGER!" Now THAT was awesome!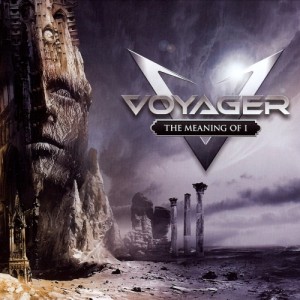 Importantly in a few weeks, you have a bunch of Australian headline shows – so what have you got in store for us this time around? Hopefully the Voyager "medley" is still a part of the set haha!
We'll be pulling out a powerful set with selections of heavy and melodic songs. We've tailored the sets for the shows. And don't worry, the Medley is ALWAYS a part of our set 😉 We've actually opened up a thread asking the fans what they want to hear in the medley. If you have any ideas, check out our facebook page.
No doubt you have now incorporated a bunch of songs from 'The Meaning Of I' into the set – how have those songs been to play live and do you have your own personal favourite songs from the album to play?
The songs of that album are easily our heaviest so it's always good to play them live. I always like playing "Momentary Relapse of pain" and "Stare into the night" most.. They are both heavy and have a nice groove. Groove is important for a bass player!
For those out there who haven't yet seen Voyager perform live before – how would you describe what you aim to deliver with your live show?
We aim to deliver a high energy, fun filled set with lots of crown participation and "AYE AYE AYE AYE"s! We want you to leave the show with a smile on your face and our songs stuck in your head!
How much change have you found in the Australian metal scene during your existence, and I guess specifically the level of interest in metal here locally. Sadly, it does still seem that bands such as yourselves garner greater response in overseas markets…
I think the Australian metal scene is possibly the best in the world right now. Seriously, the calibre of bands that play locally is very high compared to what i've seen elsewhere.  It's generally been the case that Voyager has been accepted in Europe more than anywhere because of our melodic nature but we've been so surprised at the interest coming from the USA. It goes to show that metalheads are opening their minds to other styles.  Australia seems to be very entrenched in the whole "Brutal is Better" mentality which does leave the bands not doing that kind of stuff out to dry a lot of the time. If the music is good enough and performed well the rest will hopefully come!
So aside from the upcoming Aussie tour, what is on the horizon for Voyager in the next 6 months or so?
More writing of new material for a follow up to our 2011 album THE MEANING OF I, our tour of the east coast in a couple of weeks time and hopefully lots more international touring next year!
Thanks Scott!
Essential Information
From: Perth, Australia
Band members: Daniel Estrin, Simone Dow, Alex Canion, Scott Kay, Ashley Doodkorte
Website: www.voyager-australia.com
Latest release: The Meaning Of I (2011)
Tour dates:
Nov 1st – Newcastle @ Hamilton Station Hotel
With Katabasis and Grim Demise
Nov 2nd – Sydney @ Steel Assasins Festival, Sandringham Hotel
With Megahera (italy), Darker half, Mystery, Taberah, Soulforge and more!
Nov 3rd – Wollongong @ Perpetual Tides Festival, The Patch
With Troldhaugen, Katabasis, Rise Of Avernus, The Veil, Hemina, Mish, Saralisse and moe!
Nov 4th – Sydney @ Westfest, Lucky Australian Tavern (Lic/AA)
With Katabasis, Rise Of Avernus, Hemina, Starforge & more!
Nov 9th – Melbourne @ The Workers Club
With Alarum and Divine Ascension
Nov 10th – Canberra @ Bastardfest, The Basement
With Psycroptic, Captain Cleanoff, Disentomb, Aversions Crown and more!