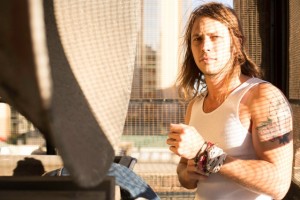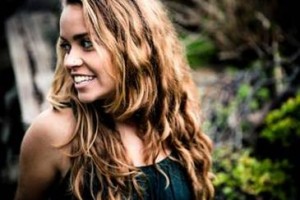 Crooked Saint
It has been a massive eighteen months for Melbourne's Crooked Saint, the musical alter ego of Tim Wheatley. He has independently released two EP's and a double a side, all to critical acclaim, triple j, commercial and widespread national community and ABC airplay. In support of the releases he's completed two Australian tours and two lengthy stints in California, the 2nd of which earlier this year included a residency at LA's famed The House Of Blues as well as shows at The Hotel Café and The Whisky A-Go-Go.
With long term collaborator Michael Badger on bass, guitarist Johnny Grant and drummer Troy Ramaekers, the last 6 months has seen a steady line up of bass, drums and guitar settling in around Wheatley's core of vocals and guitar, and Crooked Saint has slowly morphed from a solo project into a wider musical palette. Infact, Wheatley's current Double A-side 'Hot & Heavy / Outta Sight, Outta Mind', recorded with Paul McKercher (Josh Pyke, Bertie Blackman, Sarah Blasko, Pete Eskimo Joe, The Cruel Sea, You Am I) at St Kilda's Hothouse Studios,were the first Crooked Saint songs to be  recorded as a whole band right from the get go
The result is that Crooked Saint's candid delivery, tight arrangements, laconic phrasing and inherent melody remain throughout, but with a denser, more realized overarching musical consistency.
 Over the last 12 months, in both band and solo mode Crooked Saint has supported everyone from The Black Sorrows, Ian Moss, Sarah Mcleod and Tim Freedman through to Steve Kilby (The Church), Boom Crash Opera & Dragon.
Crooked Saint will be officially launching the double A side with a joint headline East Coast Australian Tour' with Australian songstress Ashleigh Mannix. Together the duo will cover nearly 25 venues right across the country throughout October/November.
Ashleigh Mannix
As a young, yet experienced and maturing artist, Ashleigh's boundless sound floats somewhere in the realm of folk, rockabilly and blues fusion, and her uncompromising talent and truthful approach are taking her voice, songwriting and performance to an entirely new level. A modern day medley of Stevie Nicks, Janis Joplin and Stevie Wonder, Ashleigh is constantly embracing new influences to evolve the sound of a young woman, and one with a message to deliver. Supporting and working with inspiring artists such as Ash Grunwald, Matt McHugh and Michael Franti – among others, Ashleigh has found that strong blend of influences to lay the foundation for a rare and powerful sound.
Mannix is currently celebrating the release of her Trill EP, From the City, the first of her three part EP set compromising of; From the City, From the Mountains and From the Sea. With a boundless sound that floats somewhere in the realm of folk, rockabilly and blues fusion, Ashleigh Mannix's combines an ideal blend of folk, rock and blues with that hint of pop that gets the blood pumping.
Catch Crooked Saint & Ashleigh Mannix: 
Fri October 12th – Western Port Hotel, Westernport Vic
Sat October 13th – Baby Black Café, Bacchus Marsh Vic
Wed October 17th – Lizotte's, Central Coast NSW
Thu October 18th – Front Gallery & Café, Canberra NSW
Fri October 19th – Clarendon Guesthouse, Katoomba NSW
Sat October 20th – Heritage Hotel, Wollongong NSW
Wed October 24th – Lizotte's, Newcastle NSW
Thu October 25th – Old Manly Boatshed, Manly NSW (BAND)
Fri October 26th – The Beresford Hotel (SINGLE LAUNCH), Surry Hills NSW (BAND)
Sat October 27th – Sydney Blues & Roots Festival, Windsor NSW
Thu November 1st – Railway Friendly Bar, Byron Bay NSW
Fri November 2nd – Pacific Hotel, Yamba NSW
Sat November 3rd – Armidale Club, Armidale NSW
Sun November 4th – Hoey Moey, Coffs Harbour NSW
Thu November 8th –Café Le Monde, Noosa Heads, QLD
Fri November 9th – Bon Amici, Toowoomba QLD
Sat November 10th  – The Loft, Gold Coast QLD
Sun November 11th – Ric's Bar, Brisbane QLD
Thu November 15th – The Empress Hotel, Melbourne Vic (Crooked Saint only)
Fri November 16th – Bended Elbow, Geelong Vic (Crooked Saint only)
Sat November 17th – Pure Pop Records, St.Kilda Vic (Crooked Saint only)
Tue November 20th – Café Lounge, Surry Hills NSW (Crooked Saint only)
Thu November 22nd The Grand Junction, Maitland NSW (Crooked Saint only)
www.crookedsaint.com
www.facebook.com/crookedsaint
http://ashleighmannix.com/EPK
http://www.facebook.com/ashleighmannixmusic 
 'Hot & Heavy / Outta Sight Outta Mind' is out Now through iTunes via Walnut St Records / MGM
'From The City' Is Available Now through iTunes