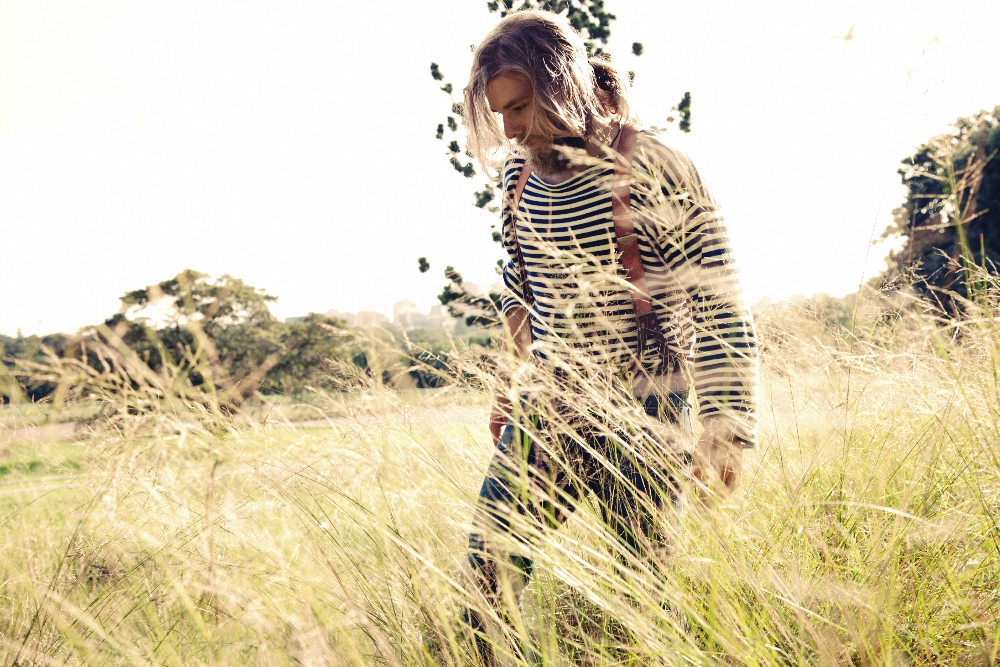 Buffalo is the new project for Sydney based singer songwriter Wes Carr.
From his early days fronting Silverchair offshoot Tambalane, to his well publicised success on reality TV, Wes has well and truly paid his dues and already lived several musical lifetimes before reaching the age of 30.
Buffalo sees Wes return to his organic singer/songwriter roots and is an intimate and natural fit with folk and alt country overtones that lets his music speak for itself.
Just as his music breathes honesty and rawness, so did our recent chat.  Read on for a fascinating insight into Wes's musical and personal transformation, which has led him to release Blood & Bone.
Thanks for taking this call today Wes!  First things first, I'm sure the question that you've been asked a lot, tell us the significance of now labelling yourself as Buffalo?
Well I had read somewhere that when the Native American Indians used to dream of a Buffalo, it meant that they would return to their heritage and back to their roots again and that's what I'm doing musically.  It's like I've gone a 360 and now I'm back doing what I love to do musically and that's creating and writing songs and making music, being a musician, that's what I have in my blood.
You mentioned there about going back to your roots musically, growing up, what kind of music were you into, is what we hear on the Buffalo EP representative of this?
I definitely grew up listening to an eclectic range of music as a kid.  When I got my first guitar, I guess like most kids growing up in the 90's I was a big Nirvana fan and I learnt to play guitar by watching Kurt play on MTV Unplugged and try to imitate his style of playing guitar.  Then there are the classics such as Hendrix and I'm a big fan of The Doors, obviously The Beatles, Nick Drake, and a whole bunch of different folky kind of bands.  Then in the other arena, when I was really young I listened to Thriller non-stop, I think I wore the vinyl out (laughs).  I came from a very eclectic musical background and that's how I like to write as well, I don't like to stick to one kind of genre.  I'm all over the place because different moods and feelings inspire different sounds.
I guess you must really be relishing your creative freedom now, it must be quite a liberating feeling?
The whole Idol experience whilst I was grateful for it, in some ways I just felt like I was being a shadow of my former self.  I just didn't feel like I was in the music industry to create music anymore, it felt like this celebrity head kind of feeling.  I just didn't feel comfortable with that as it's not who I am and what I want to create.  So Buffalo represents everything I've wanted to do, as people have known me as the Wes Carr figure.  I wanted to get back to what I really wanted to do, but in that arena, it wasn't really an option I suppose.  Although I wrote all those songs you heard as the Wes Carr guy, I had basically had 10 days to write, record and release those songs and I had to write it under a lot of pressure and it was all about creating hits and radio songs, which is not what got me into music in the first place, it was never my intention to do that.  But I ended up there and then started wondering how did I get here, then I started to go, ok I understand it, it's a business, that's why it's called the music business.  But for me, I'm creative and I felt like I was under this spell, an illusion that I was trying to create for myself and therefore becoming a caricature of myself and all confused and mixed up with all of that.  Then I started to feel that I was treating myself badly and in self destruction mode.  I felt like I was getting ready to hit the red self destruct button all the time and trying to keep up with this "thing" that had been created for me.  Now it's all about dismantling all of that and showing people and releasing something that is completely and honestly me and make music that I've always been wanting to do and able to do.  Even in Tambalane when I was in the band with Ben (Gilles from silverchair) it was a collaboration thing and I guess only represented half of me.  So I just don't feel like the real me, until now with Buffalo.  Ironically, I've had to change my name to get there, as I was just cringing every time I heard the name Wes Carr and people having a completely different perception of who I am.  It's very liberating as well, to be able to talk about it like this and say to people just give it a listen and take it for what it is, not judge it based upon who you might think I am.
Your website details some pretty personal insights into the background to the songs on your EP, which I found fascinating reading, as I'm sure do many others…
That's really what it's all about.  If you don't have that with the people who enjoy your music, it's just like trying to push shit up a hill you know.  I think that's the most important thing, I remember reading up about all my favourite artists and that's what I really dug, to get to know them through their music, but also what they have to say about it.  For me, if I can't do that, then that's basically like cutting your head off.   I think that has been the first time I've done it actually, but I've got a lot of great responses about it and having that level of openness about the songs and lyrics has given people a true awareness, rather than one of confusion and wondering if I'm insane!  That's the whole thing with this project as well, I'm just going to wear my heart on my sleeve and just be completely honest and open about everything really.  It's all I can do really and it's in some ways a healing process and I've been getting a lot out of taking about my experiences with an open heart and to communicate properly again.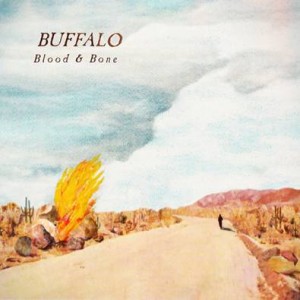 Your Blood & Bone EP also features a song you wrote with Don Walker, who you have actually worked with before, haven't you?
Well I'd written with Don before the Idol thing and we've been good mates now for quite a while. Writing with Don is always very special for me because he's one of my favourite songwriters.  He's got such an insight that a lot of people don't necessarily get.  It's been great, personally for me, my achievements have been writing with guys like Don.  Even the other night I was discussing with a friend that people ask me about Australian Idol and the heights and  being a "celebrity" and all that kind of stuff and I go cool, yeah yeah but it doesn't really feel like much to me.  But the other night I was out with Don Walker and Paul Kelly and a few other Australian songwriters and Don introduced me to Paul, who's also one of my favourite songwriters and says "have you heard Wes's stuff, he's a really great songwriter".  I nearly shat myself, that was incredible and one of my fondest moments, more than having the bells and whistles around the celebrity status. That moment was just so raw and one my greatest moments to actually be recognized as a songwriter.  Don's such a great guy and a great guy to work with and the song that we wrote together, Lost is one of my favourite songs to ever play.
How have you found the response to Buffalo thus far, primarily I guess from your existing fan base?
Very positive actually, there's always going to be haters, I realize that, but I think people are actually relieved for me is what the general consensus is.  People have come up to me even through that whole time on Idol and touring with Mossy for 4 months all over Australia, each time I met someone after the show, they would be saying "we think you're great, but we just want to be hearing more and more of your stuff".  They'd searched on the net and heard what I'd done before Idol and wanted to hear more and more of that.  But now it's so easy to do and I'm independent and people are responding to the honest approach I'm taking, it's coming straight from my heart and not from my head and over thinking things based upon sell, sell, sell.
Essential Information
From: Sydney, Australia
Sounds like: Singer/songwriter with a little bit of folk, a little bit of country
Website: www.buffalomusic.com.au
Latest release: Blood & Bone (24th August 2012)
Tour Dates
Catch Buffalo launching 'Blood & Bone':
Oct 6th @ Clarendon Guest house, Katoomba, NSW
Nov 23rd @ Notes @ Newtown, NSW
Nov 30th @ Lizottes Newcastle, NSW
& touring nationally with The Mclymonts:
Sep Thur 6th @ Panthers Port Macquarie, NSW
Sep Fri 7th @ Cex Club, Coffs Harbour, NSW
Sep Sat 8th @ Club Forster, NSW
Sep Sun 9th @ Bateau Bay Hotel, NSW (3PM Show)
Sep Fri 14th @ Lismore Workers Club, NSW
Sep Sat 15th @ Toowoomba Empire Theatre, QLD
Sep Fri 21st  @ Tivoli Theatre, Brisbane QLD
Sep Sat 22nd @ Vikings Club, Canberra ACT
Sep Sat 29th @ Evan Theatre, Penrith Panthers, NSW
Oct Fri 5th @ Newcastle Civic Theatre, NSW
Oct Fri 12th @ The Palms @ Crown, Melbourne VIC
Oct Sat 13th @ The Palms @ Crown, Melbourne VIC