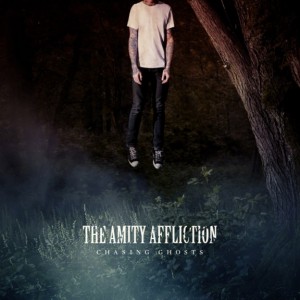 THE AMITY AFFLICTION INVITE FANS TO UNLOCK NEW VIDEO FOR CHASING GHOSTS
The Australian hard-partying, mischief makers have taken a different approach to premiere their new video for 'Chasing Ghosts', by allowing their fans to decide when they get to see it by helping to 'unlock' it, simply by tweeting #ChasingGhosts
The more tweets containing the #ChasingGhosts hashtag it receives, the closer fans get to uncovering the clip hosted on www.chasingghostsunlock.com and they can watch the progress in real time, building even more anticipation for their new album – also called Chasing Ghosts – ahead of its September 7 release date.
The real beauty of it is that Amity fans worldwide can work together to help unlock the clip.
The clock starts from 10.00am, Wednesday Morning EST on Aug 15 via www.chasingghostsunlock.com
The Amity Affliction's oft paradox of fun-loving attitude (and song titles) combined with dark but empowering anthems has endeared the band to a growing legion of fans who travel great distances to see them, tattoo the band's lyrics and artwork on their bodies and voice their devotion all over social media. What better way to premiere their latest video, than by letting their fans decide when it happens?
Chasing Ghosts is out on September 7 through Roadrunner Records
www.chasingghostsunlock.com
http://www.facebook.com/theamityafflictionofficial
http://www.twitter.com/amityaffliction
http://fuckyeahtheamityaffliction.tumblr.com/
http://au.roadrunnerrecords.com/
http://www.facebook.com/roadrunneraustralia
https://twitter.com/RoadrunnerAus
Comments
comments