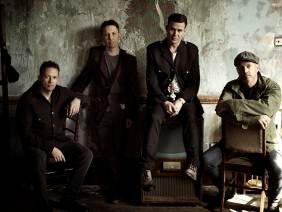 Bad habits. We've all got 'em. Some are more public and less healthy than others. As far as Australian rock bands go, Grinspoon are more readily associated with that phrase than most. It's fitting, then, that they've chosen to name their seventh album after Cockney slang for bad habits: Black Rabbits.
Grinspoon is one of Australia's most loved rock bands and they are back with their seventh studio album, twelve tracks to blow your mind and released 28 September. Following the heavy rock barrage heard on the East Coast quartet's last album, 2009's Six To Midnight, singer Phil Jamieson and guitarist Pat Davern were both motivated to write "lighter, more melodic" material.
"We were going for big choruses and major melodies," says Jamieson. "Lyrically, I was writing on themes that weren't too downtrodden, or too angsty. Musically, we wanted tighter arrangements all 'round."
Los Angeles-based rock producer Dave Schiffman – whose past credits include Weezer, Red Hot Chili Peppers, Black Rebel Motorcycle Club and The Bronx – was chosen to handle the recording sessions, after all four members of Grinspoon fell in love with The Bronx II.
The Lismore-born quartet – Jamieson, Davern, drummer Kristian Hopes and bassist Joe Hansen – burst onto the national music scene in 1995 via a string of hits which later appeared on their 1997 debut album, Guide To Better Living. The band's six albums have sold a combined total of over 450,000 copies in Australia, including multiple platinum certifications and an ARIA Award in 2005 for Thrills, Kills & Sunday Pills ('Best Rock Album').
Emphatic lead single Passerby, at radio and available August 13th, acts as both album opener and a lens onto the band's newfound emphasis on melody and groove. It's the foundation song of Black Rabbits; the artistic breakthrough that the songwriters had to have before they could build the proverbial walls and ceiling.
"Passerby was a point of difference, and it didn't sound like we were treading water, or being lazy," says the singer. "It didn't sound like we were hangin' out, smokin' cones in Lismore – not that that's a bad thing" he laughs.
Grinspoon are back and we like what we hear.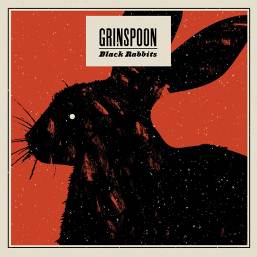 Check out the trailer for the new album Black Rabbits here.
GRINSPOON  NEW SINGLE – PASSERBY– AT MEDIA AND AVAILABLE TO BUY 13 AUGUST
ALBUM – BLACK RABBITS – OUT 28 SEPTEMBER
Pre order the album here
Grinspoon will be touring nationally for the Big Day Out, and will be performing alongside Spiderbait and other local bands at the Monster Energy FMX on August 25, where Australia's top freestyle motocross riders go to head to head in a massive freestyle FMX spectacular.
www.GRINSPOON.com.au | www.facebook.com/Grinspoon | www.twitter.com/GRINSPOON