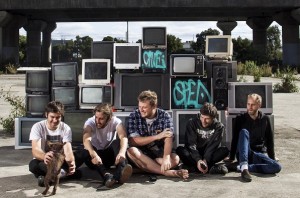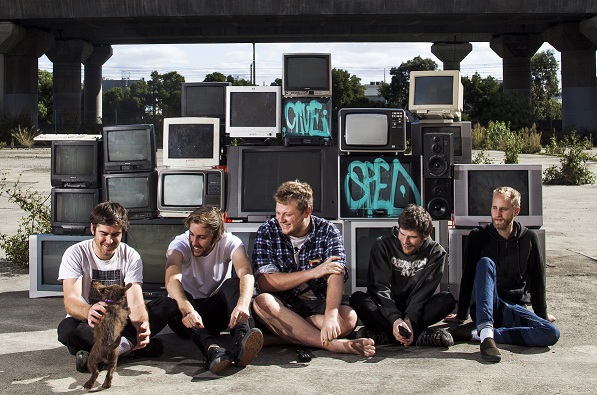 Poison City Records is delighted to reveal that burgeoning buzz band The Smith Street Band will release their second album Sunshine And Technology on August 24, 2012. To celebrate its release the band will tour extensively, playing headlining shows in capital cities Australia-wide.
The much loved Melbourne band's debut album, 2011's No One Gets Lost Anymore, was the sound of a band that had found their feet. Greeted with accolades, Beat Magazinewrote "happily one of the best Aussie albums in recent memory" and Triple J's Stu Harvey added "The Smith Street band need to be heard". Website Bombshellzine took it even further, voting it THE best album of the year.
The band's incessant gigging following their debut album's release hints at The Smith Street Band's desire to reach as many people as possible. A feat not entirely impossible given the immediate accessibility of their memorable folk/punk/rock sound. Their debut album was toured extensively, from Launceston, Tasmania to Bunbury, Western Australia and just about everywhere else in between, along the way, collecting a legion of like-minded friends and colleagues.
There was also an ever-growing list of international support slots the band were handpicked for: some through musical admiration, others through lyrical – many through both. Already this year The Smith Street Band has shared the stage with the pensiveFrank Turner (ENG) provocative Fucked Up (CAN) and poetic La Dispute (USA), never once out of place.
The Smith Street Band will reconnect with these newfound friends and peers once more when they travel abroad for the first time this Spring, stopping over in China, before touring the United States and playing the famous Fest in Gainesville, Florida.
The future is indeed radiant for The Smith Street Band as they take their music to unexplored destinations both literally and figuratively. Recorded by Sam Johnson at Melbourne's Three Phase Studios and mixed by Matt Voigt (Midnight Oil, Paul Kelly, The Nation Blue) at Sing Sing Studios, Sunshine And Technology's lyrical and musical progressionssuggest The Smith Street Band is  incapable of standing still, and perhaps, of growing up. Both endearing qualities in inspired punk rock upstarts.
As Wil sings on I Want Friends, "I'm gonna do all of the things I said I'd do when I was a kid. Exist between the margins not between the lines. Getting my hands dirty, not living life romanticized"
"Wagner has an obvious talent for creating earnest, intelligent punk rock songs about love, drugs, family and everything in between" –Xpress Magazine
"[Their live performance] shows why this band is being talked about so much at the moment" –Rave Magazine
"It's official, The Smith Street Band are my new favourites. Check them out ASAP"–Frank Turner
WATCH THE SMITH STREET BAND STUDIO VIDEO HERE!
The Smith Street Band Sunshine & Technology Tour 
** w/ RESTORATIONS (USA)
FRI AUG 17th @ BRISBANE HOTEL, Hobart
Tickets On The Door. 3 Brisbane Street, Hobart
SAT AUG 25th @ THE TOTE, Melbourne
Tickets from Poison City Records (www.poisoncityrecords.com/estore) & The Tote (www.thetotehotel.com) 67-71 Johnston St, Collingwood
THU AUG 30th @ ENIGMA BAR, Adelaide
Tickets On The Door. 173 Hindley Street, Adelaide
FRI AUG 31st @ ROSEMOUNT, Perth
Tickets On The Door. 459 Fitzgerald St, North Perth
THU SEP 6th @ X & Y BAR, Brisbane **
Tickets On The Door. 648 Ann Street, Fortitude Valley/ Brisbane
FRI SEP 7th @ GREAT NORTHERN, Newcastle **
Tickets On The Door. 89 Scott Street, Newcastle
SAT SEP 8th @ ANNANDALE HOTEL, Sydney **
Tickets from www.annandalehotel.com 17 Parramatta Road, Annandale
SUN SEP 9th @ PHOENIX LOUNGE, Canberra **
Tickets On The Door. 21 East Row, Canberra
SUN SEP 16th @ POISON CITY WEEKENDER  *Sold Out!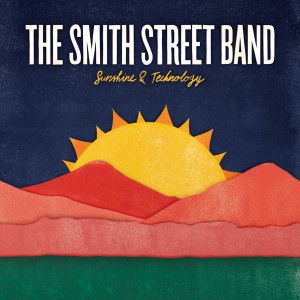 Comments
comments