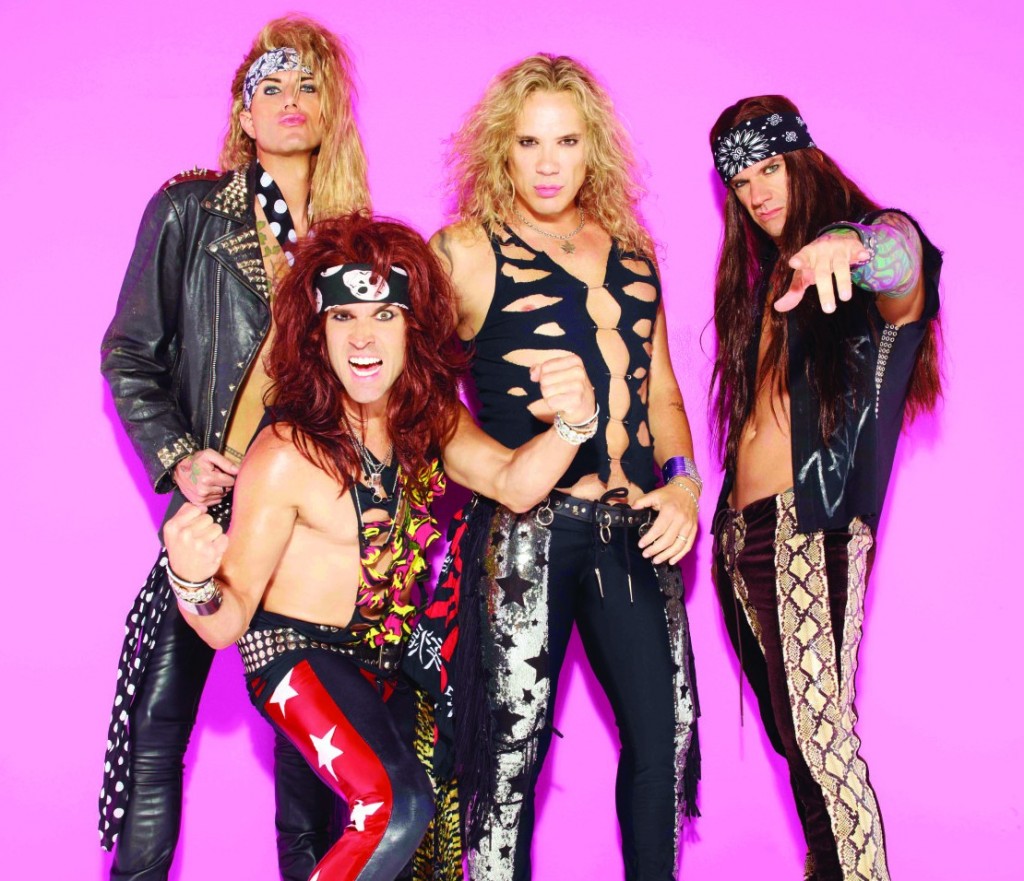 It took 13 minutes for STEEL PANTHER to completely sellout their Melbourne show at The Palace. The show moved to up to Festival Hall with nearly 3 times the capacity and sold out again!
Shows in Brisbane, Sydney and Adelaide (YES! Adelaide!) were not far behind in the expediency with which "ticket allocations" were "exhausted" and the flood of e-grief that poured into the promoter and band members' inboxes.
So when we tell you, Sydney & Adelaide fans, that the band have decided to give their late buying fans a 2nd and final chance, we do so with caution. Tickets are limited. STEEL PANTHER's pulling power on the other hand seems limitless. Don't fuck around. There won't be another chance.
Perth fans please note your show has moved a day forward and all tickets remain valid.
THE SECOND SYDNEY BIG TOP SHOW TICKETS GO ON SALE THURSDAY 14  JUNE 9AM 
THURSDAY 4 OCTOBER
BRISBANE, EATONS HILL – ***SOLD OUT*** Lic A/A
www.oztix.com.au
FRIDAY 5 OCTOBER
SYDNEY, BIG TOP LUNA PARK ***SOLD OUT*** – Lic A/A
www.bigtopsydney.com / www.oztix.com.au / www.ticketek.com.au
SATURDAY 6 OCTOBER
SYDNEY, BIG TOP LUNA PARK ***NEW SHOW*** – 18+
www.bigtopsydney.com / www.oztix.com.au / www.ticketek.com.au  
SUNDAY 7 OCTOBER
MELBOURNE, FESTIVAL HALL – Lic & Unlic Areas
www.ticketmaster.com.au
 TUESDAY 9 OCTOBER
ADELAIDE, THEBARTON THEATRE – Lic A/A
    ***CHANGE OF VENUE AND DATE FROM MON 8 OCT. ALL TICKETS REMAIN VALID***
www.oztix.com.au / www.venuetix.com.au 
THURSDAY 11 OCTOBER
PERTH, METRO CITY – 18+
 ***CHANGE OF DATE FROM WED 10 OCT. ALL TICKETS REMAIN VALID***
www.oztix.com.au