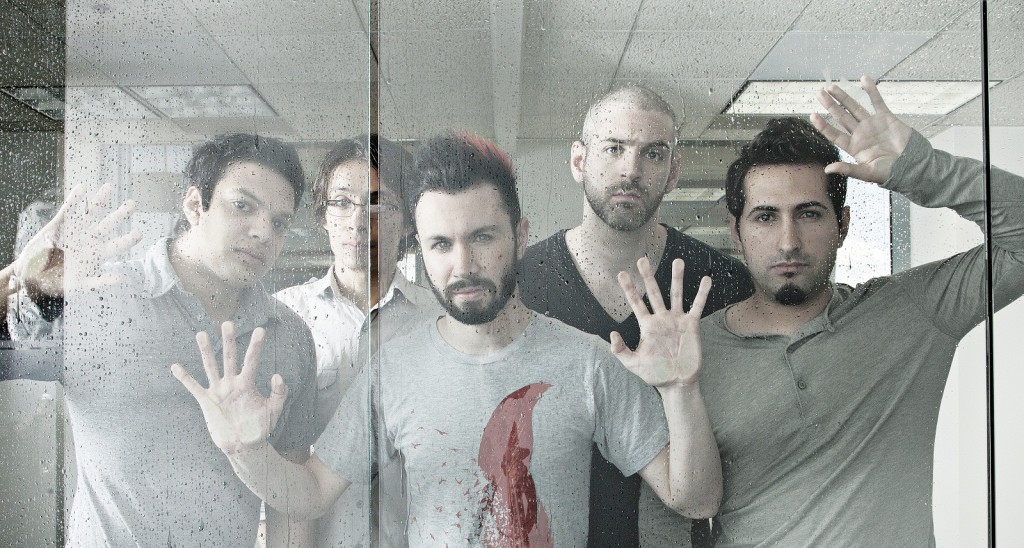 "I would say that it's an album that still has that true Periphery sound, but it's got more than that now, it's not just one person writing the music anymore, it's everybody as a whole, there are so many different aspects of input going in to this album."
With their debut album in 2010 and EP already under their belt in the space of a year it seems that Metal / Prog / Rock band Periphery don't know how to slow down.  With a new album out now, and trust us, it's awesome, Periphery are sure to start turning heads, that's if they haven't already…
We chatted to Periphery front man Spencer Sotelo ahead of the release of their new album 'Periphery II' to discuss the album, touring and this time it's personal…
We've been lucky enough to hear the album and wow, its killer, but if you had to give us your review, your sales pitch, what would that be?
I would say that it's an album that still has that true Periphery sound, but it's got more than that now, it's not just one person writing the music anymore, it's everybody as a whole, there are so many different aspects of input going in to this album, its way more varied that anything we've done and we're really proud of it and we can't wait for people to hear it you know.  I can't wait for people to hear it.
Being your second album, what have you done this time around that you learnt from making the first?
We took a little bit of a different approach, what we used to do with songs, Misha would have these demos that he would write himself and then we would kind of just try and structure them, but this time what we did was, we sat down, the three guitar players mainly, sat down and pretty much wrote this entire album out together, and structured this album together, rather than it being done over the internet or one person's place or another person's place.  It was all done and written as a whole band and we took it to an actual studio this time, it wasn't a bedroom recording on this album, like we took it to an actual studio here in Maryland that's owned by one of our good friends Taylor Larson, he recorded the album and mixed the album and it came out sounding awesome, we got to record live drums and the equipment we used was way better than the first record.  We didn't go direct with the guitars on this album, you know, real guitars YAY, out of real cabs and they sound awesome you know!
It feels like there's a real live recording element to the album too…
Absolutely and I even took it another step further, I said we're doing this the real way, we're gonna do it the real way through and through you know, all the way down to the vocals so I said I'm not using any of that bullshit auto-tune or pitch correction or whatever you want to call it.  I use a little bit of it for harmonies and underlying harmonies just to clean things up and strap them down, but any of the main vocals that you can really hear are not tuned whatsoever, not in the slightest.  I'm really proud of this record, it feels like there's a band playing for you, you know?
What was the inspiration behind the songs for this release?
Just what we're feeling at any certain time when we're writing them.  I wrote all the lyrics and vocals for this album obviously and for me it was just the type of mood I was in during the day where I'm writing the lyrics, I could be in a happy mod, I could be pissed off about something and I would just tailor the vibe of the song to what I was feeling.  I wouldn't write it perse about what I'm feeling, I would just use the energy of what I was feeling to write a track that fits that mood you know.
Is that where some of the titles such as 'Facepalm Mute' , 'The Gods Must Be Crazy' and 'Froggin Bullfish' come from?
Yeah, some of them were old demo names that don't have much to do with what the song is about, but some of them do.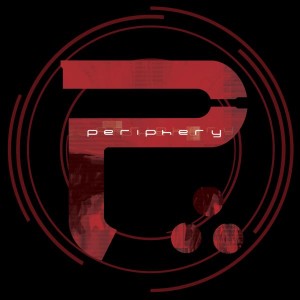 Naming of the album, Periphery II – what's the idea behind that?
Well, it's kind of funny actually, what we were planning on doing first was, it was going to be called 'Periphery II' and then have some kind of funny sequel movie title, you know like the first one we came up with was 'This Time It's Personal' and that actually made it in to the album credits.  It's not on the cover but funny fact, if you look in the album credits in the back of the book it says 'Periphery II – This Time It's Personal' and there were a couple of other ones floating around like 'Periphery II – Cruise Control' and things that don't really make sense but they sound like funny movie titles you know.  Our label didn't like that idea, they didn't like the goofy vibe, they wanted to keep it serious so we just kept it 'Periphery II' some people will be calling it 'Periphery II – This Time It's Personal' because it is in the booklet ha ha.
At fourteen tracks and close to seventy minutes of music, was it always the goal to try and fit as much on as you could on this album?
Yeah, we just have a lot of material man, we even had to cut songs that we wanted to put on it, just down to the best ones, the ones that we wanted most on it and the cut ones can be used for future albums, we write really fast and efficiently, we wanted to give the fans their bang for their buck.  A lot of bands these days will write thirty or forty songs and says that's enough and don't really want to give anymore away than that, but with us we just write so much, so it's like why not give it all away in one album?  Do it, the fans will love it and it'll last longer with them, they won't get sick of it as soon, they'll have a lot of material and let's saturate for a little bit.
And it just means you get to play it all live and play for what, four hours when you do?
Yeah right ha ha ha yippee.
You also have some special guests on the album such as John Petrucci, Guthrie Govan and Wes Hauch on the album doing solos, how did that come about?
Well John Petrucci, we were on tour with the band Dream Theater this year and long story short, we showed him a couple of the tracks we were working on for the album and he loved it and we casually asked him if he wanted to do a guest solo and he said he'd love to, so he wrote it out and recorded it and it turned out awesome.  Wes Hauch he plays in The Faceless, he's a really good friend of ours, he's one of my favourite lead players so we asked him to do it and of course he said yes, he's such a good friend of ours he wouldn't turn that down.  Guthrie Govan is probably Misha's favourite, well I don't know if it's favourite but one of his top 5 favourite guitar players that's for sure and we hit him up online and asked him if he wanted to do and apparently he said yes, I didn't even think he knew who Periphery was, but apparently he did because he jumped on it.
Pretty soon you'll just have an album of guest guitarists doing leads…
Right… we won't even need to play anymore ha ha
Touring wise, what have you got in store for this album?
The first tour after this album comes out we will be hitting up Summer Slaughter in the US, that's with Cannibal Corpse, Between The Buried and Me, The Faceless, Veil Of Maya and tonnes of other awesome bands, it's like a month long tour we're hitting up in the US.  Then after that, heading over to Europe with Between The Buried and Me for a month doing a co-headline with them.  As far as after that we don't have any plans after that.
Any chance we'll see you back in Australia anytime soon?
Oh I would love to, there's talk about it, we've been talking about it with our people and we're trying to make it happen as soon as possible as we all love going down to Oz-land.  We just have the greatest time every time we go down there and the fans are just crazy down there I love it, they're just great people.
Being in the band for only two years now, how have you seen it and yourself grow as an artist in that time?
Well with anything, you do it long enough and you grow in to that and you become better at what you're doing.  I think just over the past three years of recording myself when I'm home in my spare time, touring for three years, it just lends itself naturally like I'm obviously going to grow in my role more because I'm doing it constantly.
Obviously with a number of line-up changes over the years, does Periphery now feel like the perfect unit?
Absolutely, I wouldn't change a thing about it, and we have somebody, I don't know if you know, we lost our bass player last year and we haven't hired anybody yet, but it looks like we may have filled that spot.  I'm not allowed to disclose anything on that yet, but with the person we have chosen to fill it, to fill the bass spot in our band I feel like this line up we have now is the most solid line-up we've ever had and I wouldn't change a Goddamn thing about it, and I want to keep it that was for the rest of Periphery's career.
When will we know about the bass player?
I have a feeling you won't have to wait too long to get the announcement on it.
Besides the touring, what does the rest of 2012 hold for Periphery, are you constantly writing or do you wait until you're off the road?
Oh we've already started writing for our next album ha ha, we don't waste any time.
'Periphery III – This time we've done it quicker than you might have thought'?
Yeah right ha ha ha, because originally we were talking about doing two albums this year and we thought, if we release another album this year after releasing an album that's that long, we feel like people would just overlook it, like 'ooh there's another one coming out, let's check out the next album' we didn't want to make it seem like we weren't proud of this album.  This album, we're so proud of it, we just want to let it chill out there for a little bit and people to get used to it before making anything else.  We may be done making a new album before the year is over, but we definitely won't be releasing it this year or early next year or anything like that.
Essential Information
From: Washington, USA
Band members: Spencer Sotelo – Vocals, Misha Mansoor – Guitars, Matt Halpern – Drums, Jake Bowen – Guitars, Mark Holcomb – Guitars.
Website:  Official Facebook page
Latest release:  Periphery II – (June 29, Roadrunner Records Australia)