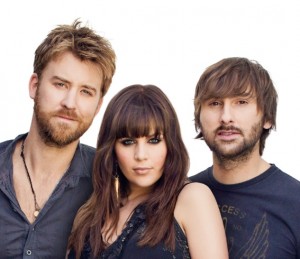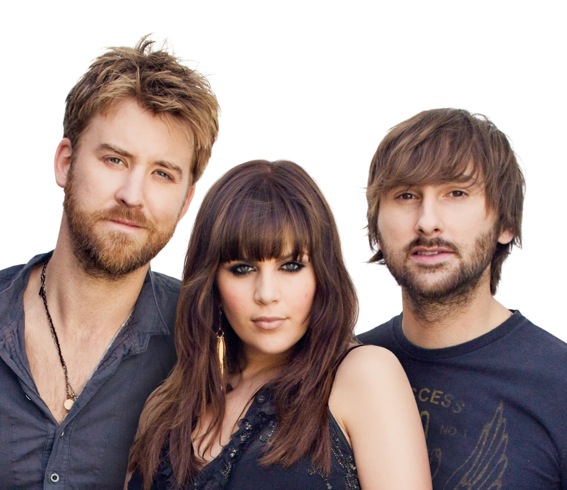 Grammy winning trio Lady Antebellum have responded to strong ticket numbers by adding a second and final show in both Melbourne (September 26) and Brisbane (September 29) in addition to a third and final night at Sydney's Opera House (October 3) to the previously sold out Australian leg of their headlining OWN THE NIGHT 2012 WORLD TOUR.
These will be Lady Antebellum's very first headline shows in Australia, having last toured as special guests for Keith Urban in April 2011 where their outstanding performances received standing ovations after each show – a rarity for an opening act.  "We can't wait for our first big headlining tour," said Hillary Scott. "We hope to create a once-in-a-lifetime concert experience and make some really special memories with our fans."
The trio's live show has earned glowing reviews from critics across the US.  "Lady A brought a sold-out audience to its feet and kept them there for the duration." Chicago Tribune
"And Lady A's three core members — along with a dynamite five-piece band, squeezed every ounce of handclapping, chorus-singing energy out of the crowd." Seattle Times
"They're personable, energetic, and best of all, they can sing." Dallas Morning News
Lady A's record breaking third disc 'OWN THE NIGHT' debuted at No. 1 on Billboard's Top 200 chart in October – becoming 2011's biggest first week debut by a country artist – and debuted in the ARIA top 5 accumulating Gold sales. The album has already produced two US No. 1 singles – 'Just A Kiss' and 'We Owned The Night'.  The current single, 'Dancing Away With My Heart', hit the top 5 of the US country music charts and lands on Australian radio today.
The trio's previous two albums, 'Lady Antebellum' and 'Need You Now', have sold more than five million albums across the globe, the latter hitting the ARIA top 5, selling more than 100,000 copies locally and currently climbing to double Platinum status.  The band has now tallied six US No. 1 hits, scored six GRAMMYs and over a dozen other award show trophies since their debut in 2007.
The group received five nominations for the 2012 Academy Of Country Music Awards and won the Group Of The Year award for the third straight year. Additionally, the group received a 2012 Grammy award for Country Album of the Year. Past wins include Vocal Group of the Year at the 45th Annual CMA Awards, Favorite Country Band, Duo or Group for the 2011 American Music Awards, and being one of CMT's five Artists of the Year for 2011.
Tour Dates
TUESDAY SEPT 25 MELBOURNE PALAIS THEATRE (Sold Out)
WEDNESDAY SEPT 26 MELBOURNE PALAIS THEATRE (New show – on sale now)
FRIDAY SEPT 28 BRISBANE CONVENTION CENTRE
SATURDAY SEPT 29 BRISBANE CONVENTION CENTRE
MONDAY OCT 1 SYDNEY OPERA HOUSE (Sold Out)
TUESDAY OCT 2 SYDNEY OPERA HOUSE (Sold Out)
WEDNESDAY OCT 3 SYDNEY OPERA HOUSE
Tickets on sale now.
For a full list of tour dates and ticket info, visit www.ladyantebellum.com or www.livenation.com.au
About Live Nation Entertainment: Live Nation Entertainment is the world's leading live entertainment and eCommerce company, comprised of four market leaders: Ticketmaster.com, Live Nation Concerts, Front Line Management Group and Live Nation Network. Ticketmaster.com is the global event ticketing leader and one of the world's top five eCommerce sites, with over 26 million monthly unique visitors. Live Nation Concerts produces over 20,000 shows annually for more than 2,000 artists globally. Front Line is the world's top artist management company, representing over 250 artists. These businesses power Live Nation Network, the leading provider of entertainment marketing solutions, enabling over 800 advertisers to tap into the 200 million consumers Live Nation delivers annually through its live event and digital platforms. For additional information, visit www.livenation.com/investors.