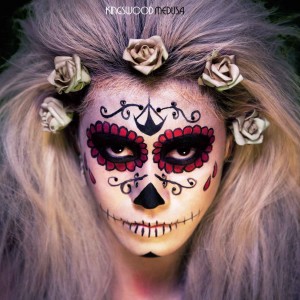 KINGSWOOD ANNOUNCED AS WINNER OF TRIPLE J'S UNEARTHED SPLENDOUR IN THE GRASS COMPETITION
 Lindsay 'The Doctor' McDougall has just announced the triple j unearthed winners of the Splendour In The Grass competition. Joining the huge line up with the likes of Jack White, Blocparty, The Smashing Pumpkins, At The Drive In, The Shins, The Kooks, Gossip, Miike Snow, Tame Impala, 360, Kimbra and many many more is Melbourne's own premier rock band KINGSWOOD.
KINGSWOOD will be flown in to play the festival and join three other triple j unearthed acts from the Byron Bay area: Splinta, Lifeline and Wilde Child and they couldn't be more excited about it.
Having just wrapped up a tour with Stonefield, KINGSWOOD, are kicking off another huge national tour tonight in Melbourne with Money For Rope and Damn Terran. Heading around the country over the next month make sure you get along to see KINGSWOOD rip up stages everywhere from Adelaide to Newcastle, Brisbane and in between with their latest single 'Medusa' the follow up to their thunderous rock track 'Yeah Go Die'.
TOUR DATES:
28/06/2012 – Thursday, The Workers Club, Fitzroy, VIC
29/06/2012- Friday, The Workers Club, Fitzroy, VIC
30/06/2012 – Saturday, Jive Bar, Adelaide, SA
5/07/2012 – Thursday, The Great Northern Hotel, Newcastle, NSW
6/07/2012 – Friday, Lansdowne Hotel, Sydney, NSW
7/07/2012 – Saturday, Yours & Ours, Wollongong, NSW
12/07/2012 – Thursday, Oh Hello, Brisbane, QLD
13/07/2012 – Friday, The Beach Hotel, Byron Bay, NSW
14/07/2012 – Saturday, Hard Rock Cafe, Gold Coast, QLD