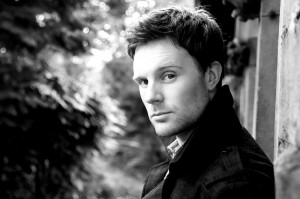 Official press release: "Critically acclaimed English troubadour Daniel Pearson trades in timeless and melodic songs that fuse the dynamics of alternative rock to the heart-on sleeve honesty of classic singer-songwriters, sung with a unique voice that's equal parts confidence and vulnerability.
Growing up in a small Yorkshire town he fell in love with both the 90s alt.rock of The Lemonheads, Nirvana and Elliott Smith and the classic rock n' roll of Dylan and Springsteen.  After early years spent learning his craft fronting punk and rock bands an experiment in songwriting led to him releasing a freshly recorded new song every week online for six months in 2009 – he eventually gave away over 10,000 free downloads of his acoustic home recordings.  Pearson then set up his own record label and honed his sound supporting a diverse range of acts like Wild Beasts, Caitlin Rose, One Night Only, Michael Kiwanuka and Mumford & Sons around the UK.  As word spread about a distinctive artist crafting infectious melodies and bruised ballads he gained national radio airplay on XFM, BBC Radio 2 and BBC 6Music and picked up a raft of positive press coverage.
His debut album Satellites showcases a talented songwriter standing apart from a crowded field.  Recorded for the most part at The Soundmill in Leeds over an energetic five days in August, the album was co-produced by Pearson and Ed Heaton.  While many singer-songwriters stick to the narrow confines of bedsit acoustics, Satellite contains an impressive range of immediately familiar songs brought to life by a talented group of musicians.  The tender fragility of album opener Masquerade and the sweeping, heartfelt Waves In The Sea contrast to the effervescent pop bounce of Tracks and the anthemic melodies of Wishing Well.  Also present is the bittersweet hometown lament Satellite Town, a two and a half minute blast of countrified powerpop in 4th July and the haunting, satirical swipe at celebrity culture Civilians.
Satellite is a record that's happy to be all about great songs – and Pearson's natural warmth, honesty and talent shines through all of them to create a stunning debut."
In the midst of launching an Australian radio campaign that has seen first single Wishing Well added to rotation on the likes of Triple J and Triple R, we snaffled some of Daniels time to answer our hard hitting questions!
As this will be the first time many of our Australian based readers have been introduced to Daniel Pearson, let's start with the basics first, how would you describe the style of music that you perform?
I guess you'd call it indie-folk-rock. Acoustic guitars and great melodies are what I'm all about, but there's an influence there from punk and classic rock n' roll too. It's pretty safely in the singer-songwriter ballpark – no dubstep interludes or guest raps on the record!
In July, you will be releasing your debut album 'Satellites' here in Australia.  If you had 20 seconds to try and convince someone to listen to the album, what would you tell them?
I'm really proud of it – it's an honest record with a lot of heart. It's a varied indie rock album, there's a good mix of songs on there and if you're into that kind of stuff I think there's plenty there you'll like. The musicians who played with me on it did a fantastic job and there are plenty of good choruses to get acquainted with.
With 'Satellites' being your debut album, it was obviously a great learning experience for you, what do you consider to be some of the biggest learnings from the writing and recording experience?
I've always done a lot of home recording and have been in studios plenty of times before with bands before I started doing solo stuff, so I had a fair bit of experience in that situation. Ed Heaton is a great producer and a good friend, and he's brilliant at getting the best out of people in the live room so it helps to have someone at the helm you can trust. And also someone who's not afraid to say you can do better – he likes to push for the best which works for me. Because we recorded the album in five days a lot of the final songs are first or second takes and I like the spontaneous feel of them. Some of my favourite records have that natural feel and it's important to not have a totally perfect, sterile sound.  I just finished playing some live shows in England and I think I'm singing some songs better now, so it'll be nice for a second record to loosen up and take a little more time when recording.
In terms of song writing, what do you consider to be the most important elements that feature in a Daniel Pearson, song?
Like a lot of songwriters I'm really a slave to the song – whatever it needs is what it needs, and I'm not into production tricks or using pro-tools too much. A lot of my songs are pretty direct but I do think that's a hard thing to get right. Anyone can write a seven minute ramble over minor chords – it's harder to craft and refine a melody so that it sticks. And it's important that it's built around experience, or has something that people can relate to – even if it's something dark or challenging or overtly positive. Satellites has some positive songs and some people think it's only cool for a singer-songwriter to be a tortured soul.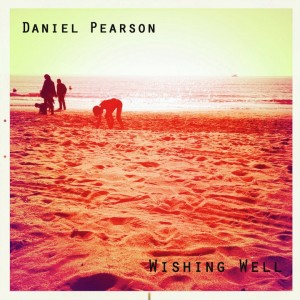 Over the course of your musical evolution, what and/or who have you found inspires and influences your music the most, in both a lyrical and musical sense?
Well the greats are a good starting point. I grew up on Springsteen and he's an endless influence. He took the everyday lives of ordinary people and made it poetic and he's still making fantastic albums. Dylan too, is a genius who I learn new things from every time I spin a record of his. Like a lot of 90's kids I love Nirvana, Pearl Jam, Oasis, REM and over the last few years I've fallen in love with The National. I saw them in New York last year and wrote a bunch of songs afterwards 'cos I was so fired up– their melodies are like worms that burrow into your brain. In a good way!
We've picked out 3 songs from your upcoming release – can you give us a bit of background to each song and any important facts you think we should know?
Wishing Well – I wanted to write a really positive song that urged people to get out there and live life. It's a one track race and people get so caught up in material gains and meeting expectations that sometimes that's forgotten. It's also the most expansive song on the album – there are a lot of gospel vocals, electronic loops and keyboard parts on there, so it was cool to break from the acoustic guitar/bass/drums format.
Satellite Town – This is basically the story of my life so far. It's nostalgic and talks about how I felt growing up and how I feel looking back on that time and place now. I wanted to keep the arrangement simple and have a centrepiece for the record that was really personal to me.
Waves In The Sea – A post-apocalyptic love song – try fitting that into the genre column on iTunes! It's me imagining the end of the world, and hoping that there'd still be some love and natural beauty left.
If you had the opportunity to travel back in time or even into the future, and play your music to one of your biggest musical influences, who would it be, and why?
I'd love to meet Elvis or see him play. I stood in the spot he recorded his vocals in when I was at Sun Studios in Memphis and it blew my mind to have all that history in the room. He just seemed like an alien, like he came from another dimension or something and then left when the job of turning us on to rock n' roll was done.
You hail from the UK.  For the benefit of those in galaxies far, far, away…what do you have to say about the music scene in the UK at the moment and your place within it?
There's good and there's bad. From an independent standpoint, it's getting pretty homogenised. There's Coldplay and The Vaccines and Florence & The Machine and then loads of bands who sound pretty much exactly the same as them. That's major labels for you. I'm pretty small time but I'm doing ok and enough people like it to keep me going – I'm in a little niche and I'm trying to claw my way further up the tree bit by bit. I work really hard to do most things myself and that side of it is incredibly time consuming, but it's nice to have that autonomy when you're running your own label.
If you were a person in the crowd at one of your gigs, what five words would you walk away using to describe the performance you just witnessed?
Checked shirt. Jokes. Tall. Good songs.
Gigs, gigs, gigs… do you have any coming up that you wanted to tell us all about and are there any intentions on the horizon of an Australian tour?
I would love to come and play there if there's an audience for me. It really depends on how the album does and if people respond to it, but it would be ace if that did happen.
With 2012 already four months down, here's a chance to gaze into your crystal ball.  By the end of 2012, Daniel Pearson, will have:
1. An album that Australians of fine musical taste will have taken to their hearts.
2. A second album recorded – the songs are ready but the time is hard to find.
3. A proper home studio. I keep fantasising about it in a really depressing muso nerd way but it's not getting any closer to reality! It would be cool to record some other bands and put some stuff out there.
Check out our review of Satellites right here…
Grab yourself a free download and a listen of Wishing Well below.
Essential Information
From: UK
Sounds like: Singer songwriter with rawness
Latest release: Satellites – (25th June 2012, Saint In The City)
Website: www.danielpearson.net
Comments
comments