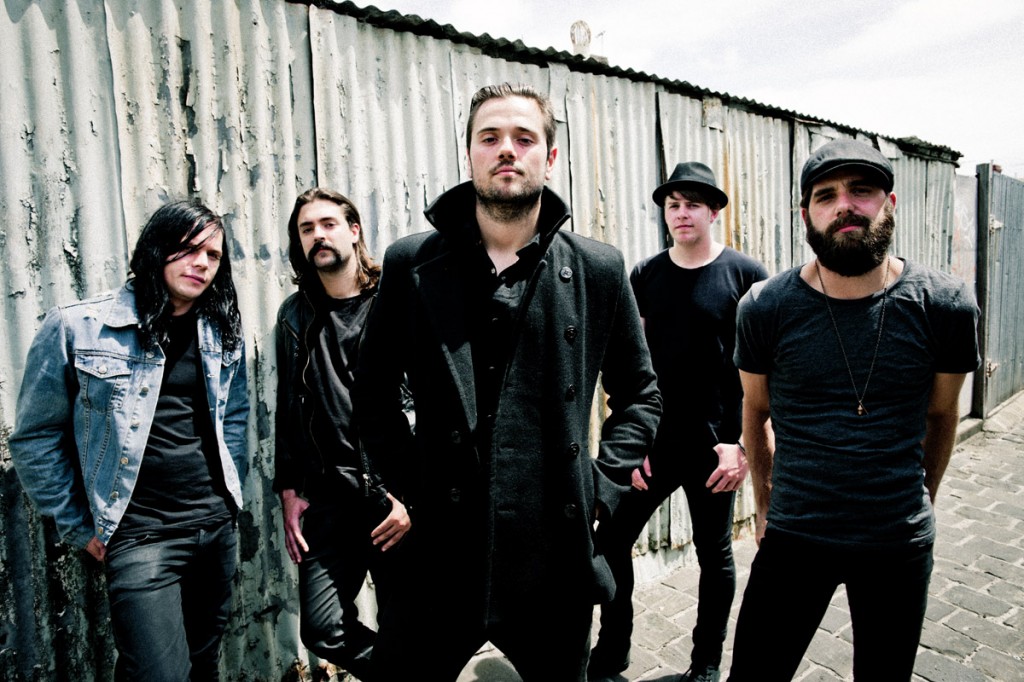 S T R A N G E R S are doin' it for themselves!
 Sydney Southern Beach rockers STRANGERS have so far done it for Calling All Cars, they did it for Closure In Moscow, they did it for Unwritten Law and Red Coats and just recently did it for UKs men in tights The Darkness!
 Their muscular new single 'Persona Non Grata' was released to radio this week! It will be available to punters via the miracle that is iTunes on Monday 14 May, and is in the hands of influential tastemakers, decision-makers and media moguls around the country…and from this point on Strangers are doin' it for themselves!
 'Persona Non Grata' SCREAMS! It screams LOUD, it screams HARD and it screams FAST! And Strangers will be launching it and taking their hard as nails brand of rock to the streets when they headline two special showcase events in Sydney and Melbourne!
 Featuring supports from up and coming Sydney noise-mongers Gatherer and Melbourne's Jonesez (fronted by ex Horsell Common vocalist Mark Stewart) Strangers will do their business at Spectrum in home town Sydney on Saturday June 2, and in Melbourne at The Workers Club on Friday 8 June.
 Recently signed to Shock's new imprint label Permanent Records, Strangers are the real deal.
see Strangers doin' it for themselves (and you!) at these rockin' joints
 SATURDAY 02 JUNE
Spectrum, Sydney
w/ special guests Gatherer
Tickets available from www.moshtix.com.au
 FRIDAY 08 JUNE
The Workers Club, Melbourne
w/ special guests Jonesez & Gatherer
Tickets available on the door
 'Persona Non Grata' – the new single is out via iTunes on Monday 14 May
STRANGERS debut album due for release August 2012 on PERMANENT RECORDS