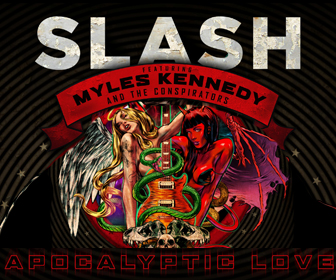 A couple of months back we spoke with the one and only Slash about his new album called 'Apocalyptic Love' with Myles Kennedy and The Conspirators to be released on May 18thas well as some possible great news for Australian fans… but, you'll have to wait for that. You'll be able to read the full interview in just over a week or so.  For now, here's Slash's take on why he called his new album what he did… just as a little tease for what's coming up…
Tell us about the title Apocalyptic Love…
It's the name of actually the first song off the record and when I first started thinking what are we going to call this thing, it's always the last thing that you have to come up with is the title of the album, and I couldn't think of any titles that really justified a label for the entire body of work, there wasn't one line that really summed it all up.  So then it was going to be 'Slash 2' and I thought if worse comes to worse that'll work but hopefully we can come up with something and in the back of my mind, Apocalyptic had always just been sort of a cool title, you know just as a song, so for the first time ever, no not the first time, second time, just take the song and make that the title of the album.
You can pre order Slash's new album 'Apocalyptic Love' by clicking on the banner below…  oh and as an added bonus… yeah, pre order before the 24th May and go in to the draw to win a signed Les Paul guitar… seriously!  We've entered!!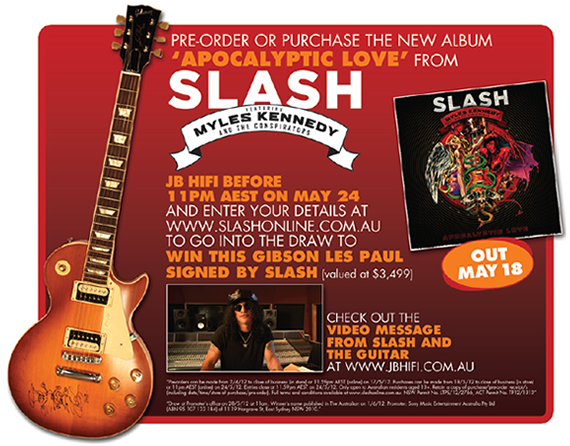 For full Terms and Conditions please visit – www.slashonline.com.au