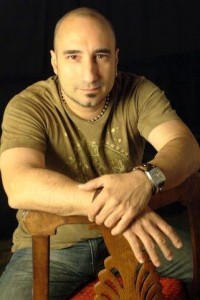 Official Bio: "Singer / songwriter John Taglieri has always done things his own way. He's taken the DIY concept to the ultimate extreme, releasing eight albums solely on his own terms – and he's been nothing but successful.  How does one measure success, though? Is it gold and platinum awards? Is it fame on a global basis? Is it riding a tour bus or being a household name? How about the fact that being a touring musician as your day job pays your bills, you get to travel the world, and share stages with some of the biggest idols of your life?
On 4/17/12 Taglieri is set to release his ninth effort, "Lucky #9". The six song modern rock EP explodes out of box with the raucous first track, 'Losing Me'. Co-Produced by Lee J. Turner (Darius Rucker) who also handles all the keyboards on the release, this is the first release coming out of Taglieri's new Dawg Pound Studios. Except for keyboards, Taglieri once again performed every instrument on the release. Writing both alone and with co-writers in Nashville & NJ, the EP is full of modern rock tinged with modern country flavour. Written from the heart, the songs speak of everyday life. The songs show a new growth and maturity in both their writing and in Taglieri's producing skills.
So what is success?? Well, if nine releases in 12 years, a career as a full-time musician, touring the world, meeting and playing with your idols and singing for crowds of up to 80,000 can be considered successful, then John Taglieri has found success."
As this will be the first time a lot of our Australian based readers have been introduced to John Taglieri, let's start with the basics first, how would you describe the style of music that you perform?
Firstly, HELLO! Thanks for doing this interview with me. I appreciate it greatly!
It's Modern Alternative Rock, with a tiny bit of a new country feel. Fun, upbeat, sing-a-long music that you can crank up and rock out to.
You have just released your new album 'Lucky #9' on which you have played the majority of instruments.  Growing up as an aspiring musician, what came first for you, playing an instrument or a singer?
Playing an instrument. I started playing guitar at five years old…my parents decided I needed a hobby…lol. I played for a few years, and then moved over to drums, then bass, then back to guitar. Then when I hit my teens, I learned everything I could get my hands on. I didn't start singing seriously til my late teens. Then I took about 12 years of lessons and found my voice. I LOVE singing more then anything else I do though. Nothing speaks to me like a great vocal, so I try to really be the kind of singer that can move people.
You have twenty seconds in an elevator to try and convince someone to listen to your new album Lucky #9′, without resorting to threats or violence, what do you tell them?
If Daughtry and Third Eye Blind had lunch with Edwin McCain, you'd have my new CD…so if you like that, then "Lucky #9" is for you! OH and by the way, the CD went to #2 on Amazon.com's Adult Alternative Chart and the first single, "Make Me Believe" hit #1 on the singles chart…so check it out!!!
This is now your 9th release, so you should be a seasoned veteran by now in the recording studio haha!  How different was the writing and recording process for this album, compared to your past releases?
It's different in that I know how to be WAY more efficient these days. I used to take so much time trying to tweak things, where as now I know what I'm looking for before I even start, and really get the sounds I'm looking for when I record instead of thinking "oh, that's close enough, I can fix it later". I think the more you record and learn your studio and your own tendencies, you learn how to get the sounds you want better and better. I think my production skills and ability to get bigger and better sounds has definitely increased and I think I've found better ways to say the things I want to say on a CD. That being said, I'm still learning every day that I write and record. I built a brand new studio just before doing this CD, so I had to learn that room and my new gear and so much more. So it's a constant learning curve no matter what.  As a writer, as much as I'm comfortable with my writing, I know that I still have a long way to go and will never stop learning or trying to improve on my craft.
In terms of song writing, what do you consider to be the most important elements that feature in a John Taglieri song?
Vocals and Hook. I like to think that I can sing with the best of them, and I can write a great hook. I'm a fair musician in that I can play a lot of instruments, but I'll never say that I'm a virtuoso on anything. But vocally, I definitely think I can step out and hang with anyone. That, and my ability to tell a good story has gotten much better over the years and I think I speak from the heart and can connect with my listeners better now then I ever have. I still have a lot of room for improvement, but from my first CD to now, I think the songs are stronger in every way.
Over the course of your musical journey, what and/or who, have you found inspires and influences your music the most, in both a lyrical and musical sense?
As for who, Rik Emmett from Triumph will always be my biggest influence. These days, Pat Monahan from Train blows me away lyrically. I wish I could rhyme the way he does. Daughtry, Cavo and Default continue to make my head spin with great modern rock. There are a LOT of artists that move me. There were so many great bands from the 90s that I loved like Third Eye Blind, Matchbox 20, Gin Blossoms, and so many more. And lets NEVER forget the 80s and all the awesome fun hair metal that gave us!! lol.
As for the What, LIFE…the ups, downs and sideways of it all. That's what has always inspired me to write. Trying to tell my stories in a way that people can connect with and understand. I see life a LOT differently now than I did 12 years ago when I put out my first CD, and the never-ending excitement of it all just creatively turns me on. I'm a little kid when it comes to life. I'll never grow up and I'll always see the good and the exciting in life and I embrace it wholly. I'm definitely NOT one of those "too cool" people. I get excited…I celebrate little things even if it's silly. I have no problem playing he fool and being excited. I have a great life and every day it continues to help me create and stay excited about music and what I get to do in this life. I get to travel the world, meet a ton of people, see amazing places, do cool things…that in itself is inspiring.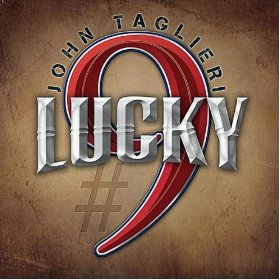 What were some of the key influences that you feel contributed to what we hear on the new album 'Lucky #9'?
Definitely Daughtry, Default, MB20, Third Eye Blind and others.  Also Keith Urban, Jason Aldean and a lot of the cool modern country coming out of Nashville right now.  Half the CD was written in Nashville, so it definitely shows in some of the feel.
We've picked out 3 songs from the release – can you give us a bit of background to each song and any important facts you think we should know:
Losing Me – I wrote Losing Me with my old guitarist Brad Whitley It's just a song about being a little pissed off in a relationship that's ending and letting that person know that you aren't gonna take their shit anymore…lol. We've all been there and all probably wanted to say it to someone at some point… "I wont take responsibility for the mess you made this time…you don't know it but you're losing me…". Almost like you want to smack them in the head and wake them up to reality…which isn't always easy! LOL.
Dying Alive – I wrote Dying Alive in Nashville with a good friend Brooke Van Horn. We were sitting in her living room just tossing ideas back and forth as to what we wanted to write about that day and I don't remember who came up with the title, but as soon as it was said we were like…THATS IT!!! And the title sort of dictated the song. It's about losing someone you love so much and being without them feels like you're Dying Alive…I loved the phrasing and the song was a very easy write once we had a direction. I think it's the best song title on the CD…
Make Me Believe – I wrote Make Me Believe alone sitting on the back porch of my publisher's house in Nashville. I was just strumming and the intro popped out. I wrote it about my wife. IT said exactly what I wanted to say to her at that moment, but of course I was away from home. It's upbeat, happy and its a song about falling in love and being in love. It also happened to go to #1 on Amazon.com for Best New Releases Singles in Adult Alternative! So that's kind of awesome in a lot of ways. I've never had a #1 before, so it was kind of cool to have that happen.
You hail from the Hanson, Massachussets in the USA.  For the benefit of those in galaxies far, far, away…what do you have to say about the rock scene in Hanson and your place within it?
Hanson is a little town about 45 minutes south of Boston, MA. It's a great place to live. My life on the road is quite hectic as you can imagine, so coming home to a nice house in a quiet town is just what I need to relax and unwind. As for the Music scene there, really, Boston is the music scene. There are a few local clubs, but the real scene is up in Boston. My place in it is simple…we play there every few months and do our best to pack the venues. The band I'm currently in has a great Boston following, so it's always a good time.
If you were a person in the crowd at one of your gigs, what five words would you walk away using to describe the performance you just witnessed?
1.) Fun
2.) Exciting
3.) Interactive
4.) Memorable
5.) ROCKIN'!!!
One of our favourite all time performers is Butch Walker, who we notice you have supported a little while back, as you have also played with many other awesome acts…  In your evolution as a live performer, what have been some of the greatest learning experiences you have picked up from the opportunity of playing with others?
Just watching them all. Being around them and seeing how they handled themselves on and off stage…for better or worse. I learned from it all. I saw a lot of things that taught me what I wanted and didn't want out of this business. I saw some of the pitfalls that others went through and I was given some amazing advice from guys like Rik Emmett, Edwin McCain, & Ken Block (Sister Hazel). They helped change my career and shape the performer and entertainer I am today. And I LOVE Butch Walker. Truly an amazing writer and performer who should have been FAR bigger then he is. I've thankfully had the opportunity to open for, share stages with or tour with just about everyone I've ever idolized in this business, so I've been very fortunate and have had a lot of cool experiences due to it.
Gigs, gigs, gigs…do you have any shows coming up over the USA summer that you wanted to tell the people about, if so here's your chance!
We are going to be gigging allllll over the place this summer and into fall. I know we'll be in Boston, Philly, NY, Chicago, Nashville, Baltimore and LOTS more!  Head to http://JohnTaglieri.com and you can see all the dates there.
With 2012 already four months down, here's a chance to gaze into your crystal ball. By the end of 2012, John Taglieri will have:
1. A "Very Best Of" package released in October
2. Toured more then ever before and in bigger venues
3. Actually taken ONE WEEK off to have a real vacation!! (I hope! LOL…)
Thanks again for taking the time to do this interview. I truly appreciate it!
TAG
Essential Information
From: USA
Sounds like: Modern alternative rock
Website: http://johntaglieri.com
Latest release: Lucky #9 (17 April 2012, Leap Dog Music)
Comments
comments