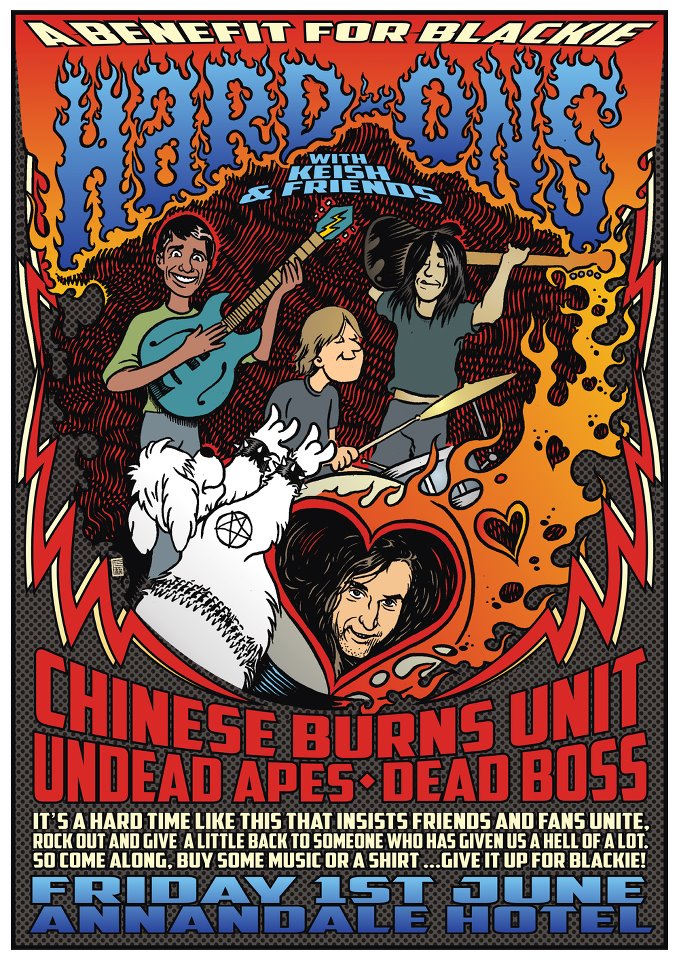 HARD-ONS SHOWS CANCELLED – SYDNEY & NEWCASTLE STILL TO GO AHEAD AS FUNDRAISER FOR BLACKIE, AFTER ATTACK
It's with great regret that the Hard-Ons have been forced to cancel the remaining dates on their current national tour, except for Sydney and Newcastle. Vocalist and guitarist Blackie was physically assaulted last Thursday 17th May and suffered a fractured skull and bruising on the brain, which will see the Hard-Ons frontman out of action for at least six weeks.
Hard-Ons WILL go ahead and play a set at the Annandale Hotel (Friday 1st June) and Great Northern, Newcastle (Saturday 2nd June). This time however, the line-up will be Murray Ruse (Drums), Pete Kostic (Drums), Ray Ahn (Bass), Keish de Silva (lead guitar, vocals).
It will be a one-off Hard-ons line-up that will donate all door-takings to Blackie in order to get him through the period of time that he will be unable to work.