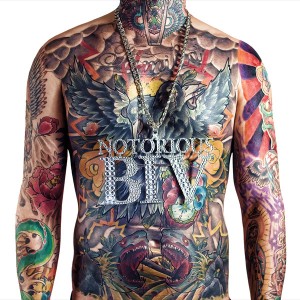 As anticipation for Buried In Verona's third album Notorious builds, further ammunition has been added to the band's cannon in order to secure an explosive release on June 1, 2012.
Today, the Sydney six-piece not only reveal a collection of solid supports for their existing capital city tour, they also add extensive regional dates to extend the run throughout the winter. This July will see regional venues decimated by some of the most deadly metal beatdowns of 2012. Mostly all ages venues will ensure riotous crowds for this exciting Australian tour.
The band has also unveiled the much-anticipated video for lead single Four Years. A perfect precursor to album release, the single has sat untouched at number on the iTunes metal chart since its debut. Watch the new video for Four Years here!
NOTORIOUS ALBUM TOUR *SUPPORTS JUST ANNOUNCED*
June 15 – Toowoomba – Powerhouse 
w/ REVELATIONS  / AMBITIONS (AA)
June 16 – Brisbane- Beenleigh PCYC 
w/ NEVER LOSE SIGHT / THE LANE COVE (AA)
June 17 – Sydney- The HiFi 
w/NO WAY OUT FESTIVAL – RESIST THE THOUGHT / THE STORM PICTURESQUE / STORIES / HALLOWER / AFTERMATH / THE TURNING TIDE (LIC/ AA)
June 19 – Wyong – Oasis Youth Center
w/THE SHIRE (AA)
June 20 – Canberra – Lanyon Youth Center 
w/WHEN GIANTS SLEEP / REIGNER (AA)
June 21 – Melbourne – NEXT (18+)
June 22 – Melbourne- Ringwood OLP 
w/ BELLE HAVEN / LIE NOW SLEEP (AA)
June 23 – Adelaide- Fowler's Live 
w/JACK THE GIANT KILLER / GRAVEYARDS/ ARMED WITH INTEGRITY (LIC/AA)
June 24- Leederville – YMCA
w/SAVIOUR  / AVEIRA SKIES (AA Day)
June 24- Perth- Amplifier Bar 
w/ MANDALAY VICTORY (18+ Evening)
* REGIONAL DATES – JUST ANNOUNCED *
June 29- Townsville – The Venue – LIC AA
June 30- Cairns – The Recreation Centre AA
July 1-  Mackay – PCYC AA
July 2-  Rockhampton – Saleyards Football Club AA
July 6-  Manly – Manly Youth Centre AA
July 7-  Wollongong – Unanderra Community Centre AA
July 8-  Port Macquarie – Flynn's beach AA
July 9- Coffs Harbour – Open Studio AA
July 12- Dubbo – Wesley Hall AA
July 13- Orange – CWA Hall AA
July 17- Bendigo – Musicman Megastore AA
July 19- Ballarat – Karova Lounge 18+
July 20- Wyndham – Freeza Battle Of The Bands
July 21- Launceston – Royal Oak Hotel 18+
July 22- Hobart – The Brisbane Hotel AA