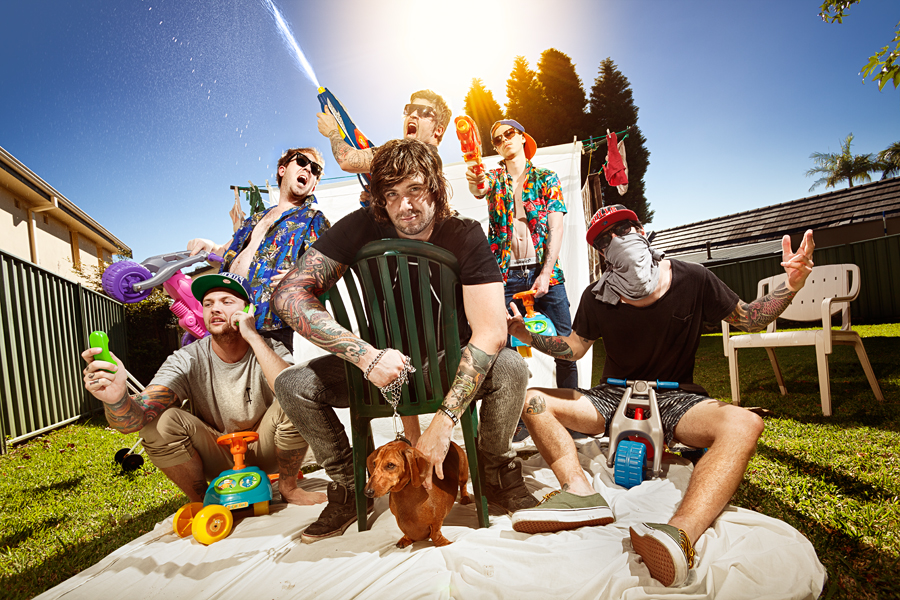 To celebrate the imminent release of Buried In Verona's new album Notorious, UNFD has arranged for two special Melbourne launches for the record on May 31st and June 1st.
With just under a month until release of Notorious, all the elements of a strong debut are falling into place.  The lead single's lyric video has already clocked up over 40,000 views, and the track has been #1 on the iTunes Metal Chart since its release, having peaked at #5 on the iTunes Rock Charts last week.
On Thursday May 31st, Buried In Verona will perform at the Workers Club in Fitzroy. Only 50 tickets will be released to the public for this intimate show with Brooklyn andEarth Caller.  Fans can win tickets to show by heading toSTORE.WEAREUNIFIED.COM and pre-ordering the album. The first 50 people forwarding proof of the pre-order purchase to liz@weareunified.com will get free entry.
On Thursday June 1st, UNFD will host a signing session at their Richmond offices. Each person that arrives will receive an A2 poster signed by Buried In Verona. There will also be a BBQ, UNFD Merch Sale and photo opportunities with the band.
UNFD has launched a teaser trailer for the album, which you can watch on the UNFD YouTube Channel. It contains cuts from Tracks 1-4, with two further trailers to be unveiled in the coming weeks.
NOTORIOUS ALBUM LAUNCH
May 31st – Workers Club, Melbourne [18+]
with Brooklyn and Earth Caller. Doors at 7pm.
BURIED IN VERONA SIGNING
June 1st – Signing @ UNFD Office
5pm @ 17-19 Wangaratta St, Richmond. Near Richmond train station.
Free posters, Free entry, Free BBQ and UNFD Merch Sale!
Notorious is due for release on June 1st via UNFD.