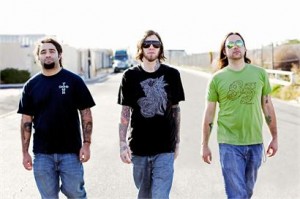 SMILE EMPTY SOUL DEBUT BRAND NEW SINGLE PRE-ORDERS LIVE NOW
(New York, NY) – SMILE EMPTY SOUL have debuted their brand new single called "Afterlife" this morning exclusively on Noisecreep. "We're really excited about 'Afterlife' being our first single because it represents our new album very well. It's dark and heavy, but still has a level of catchiness and memorability." says front man Seasn Danielsen. Click HERE or the image below to hear the track.
The band will release their brand new record "3's" on May 22, 2012. This new effort will be a followup effort to "More Anxiety" which was released in 2010. Danielsen continues, "'3's' is the best record we've made. It's more musical and mature, yet still has the 'Smile' sound that our fans are looking for." "3's" was recorded in the band's native Southern California at a handful of studios in the Valley and North Hollywood. Producer Eddie Wohl, who worked with the band on "Consciousness", also manned the board on the new album at his Babyland Studios. The level of comfort with Wohl helped make "3's" the consistent, tightly constructed album that it is. "He gets us and our sound," Danielsen said.
Preview or pre-order the album on iTunes HERE. SMILE EMPTY SOUL will hit the road in support of their brand new release, presented by Jägermeister.
Formed in 1998, SMILE EMPTY SOUL has certainly seen the inside of the music business. With a top 10 hit single like "Bottom of a Bottle," countless tours and a certified gold record under their belt the band shows no signs of stopping now.
SMILE EMPTY SOUL is: Sean Danielsen (lead vocals, lead & rhythm guitars), Ryan Martin (bass guitar) and Jake Kilmer (drums, backing vocals)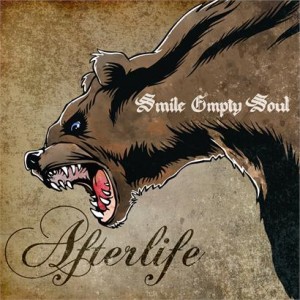 Comments
comments