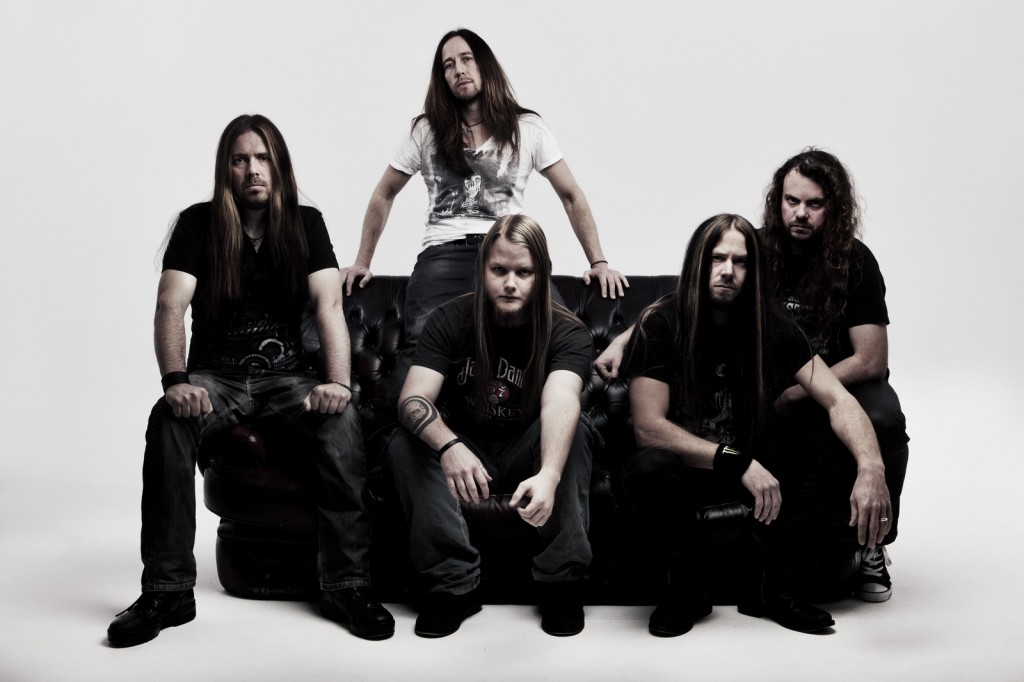 "We like to get into it from the get go! Big opening song and get the crowd involved as soon as possible. We like to get as close to the crowd as possible. I normally end up over the monitors and hanging off the front of the stage. I like to feel that connection with the crowd."
From Official Bio:  Since their inception FURYON have been a band who like nothing more than to challenge expectations. Raised on a diet of heavy metal, prog, and classic rock, FURYON mix all these components for a truly unique and contemporary sound. Delivering huge rock radio friendly songs, with technically challenging, yet infectiously catchy musicianship. Dedicated to one sole purpose, making hard hitting songs that will stand the test of time. Whether it's the Melodic yet Edgy vocals or the shredding guitars, these guys deliver a live show not for the faint hearted.
We love their debut album so much so that we got Furyon singer Matt Mitchell to answer some questions for us about the band, the album and what the future holds for this band you're sure to hear much more from…
For those that haven't heard of you, can you give us a brief introduction to the band and how Furyon has evolved into what we hear today?
Furyon. British rock band based in Brighton. Created seven years ago we wanted to mix a heavy yet melodic sound with progressive elements. Now with one album under our belt we look forward to getting the music out to the masses and then push on with album 2.
Who or what would you sight as your major influences?
These are some of our influences – Soundgarden, Alice in Chains, Iron Maiden, Mastodon, Shinedown, Megadeth, Alterbridge, Aerosmith, Free, Dream Theatre, Rush, Porcupine Tree, Kings x.
For those that don't know, your debut album 'Gravitas' has been around for some time now. Can you tell us about the journey of it and how we got to where we are now?
Yes, We recorded with Rick Beato in Atlanta USA. We liked Rick's productions and was lucky enough to contact him via Kip Winger. Rick is a very busy man and if it wasn't for Kip's intoduction we may not have got the chance to work with him. Rick liked the songs and wanted to get involved. We stayed in Chicago for a month prior to our time in Atlanta and there we rehearsed and worked on pre production. Of course we also enjoyed Chicago and the night life. Quite alot. We released a 'Collectors Edition' but only a very small amount. These can still be found via our sites. www.furyon.net. This was only to gain interest which it did. Metal Hammer magazine went on to cover-mount a verison of 'Gravitas' also at the end of 2011. This was for UK only. And now, We have the worldwide release with thanks to Frontiers Records.
Was there ever a time you thought the album would not get the opportunity to be heard by the world?
Yes, I did start to feel a little concerned at one point. And asked the question 'had we done the right or wrong thing by revealing the album before it was signed'. But all has worked out well.
It is about to be released on Frontiers Records, what was it that caught their attention?
You may have to ask them that one. I think it would've been down to the fact that it's a killer sounding album!
You recorded the album in the USA, what was the idea behind doing it that way rather than in the UK?
The sound! We wanted that specific sound and we got it! Using Rick Beato as producer on the album who has worked with bands such as Shinedown and Bullet For My Valentine, why do you feel he was the right choice for 'Gravitas'? Again, The sound he gets is immense. The guy is a truly talented Producer and writer/musician. ( Pay me later Rick )
The album has a sound of its own, it's a mix of modern rock and metal, how did you come up with the formula that has become Furyon's sound coming initially from a band like Pride a band that had a more AOR / Melodic Rock sound?
We wanted to heavy things up. Chris and I wrote and experimented with many ideas and songs. Infact even Pride was to be heavier. The last demos we did for that band were much heavier. They never got aired though. There was a whole batch of Furyon songs that we took to Rick Beato. The ones on the album were the ones that made it and the others were thrown away. We never play them anymore. Recording 'Garvitas' itself helped create the Furyon sound. I don't think we had it untill we recorded it.
Your first single 'Disappear Again' is a monster, is there a story behind this one?
Yes. It was written at the studio. I was having some down time out by the pool in the sun and wrote the chorus. Later that day I said to Rick 'Check this out man' and sang him the chorus. Straight away we Chris,Rick and myself got to writing 'Disappear Again' and it came very fast. Staright away we knew it had to be on the album and a song called 'The One' was sacrificed.
Song wise, have you been sitting on newer songs that we can expect to hear maybe sooner than later?
Yes, we are writing album 2 right now and some great songs, riffs and melodies are coming together. We will no doubt start to air them at live shows.
Your live show has earned you a reputation as a 'must see band' and you've played a number of festivals in the UK to rave reviews. Tell us about a Furyon live show and what someone could expect coming to see you play.
Energy! We like to get into it from the get go! Big opening song and get the crowd involved as soon as possible. We like to get as close to the crowd as possible. I normally end up over the monitors and hanging off the front of the stage. I like to feel that connection with the crowd.
What are your touring plans surrounding the album?
Factory Music are booking shows for us. We are playing shows throughout UK and some shows around Europe and America hopefully. We are playing some good festivals this summer.
What does the rest of 2012 look like for Furyon?
Busy we hope. As I said, we hope to be touring as much as possible and getting the music out live to the fans. Writing and recording is a key thing we'll be doing and organising the second album
Essential Information
From: Brighton, UK
Band members: Matt Mitchell – Vocals, Chris Green – Guitars, Pat Heath – Guitars, Alex "Nickel" Bowen – Bass, Lee Farmery – Drums
Website: http://www.furyon.net
Latest release:  Gravitas – 2012 (Frontiers Records)