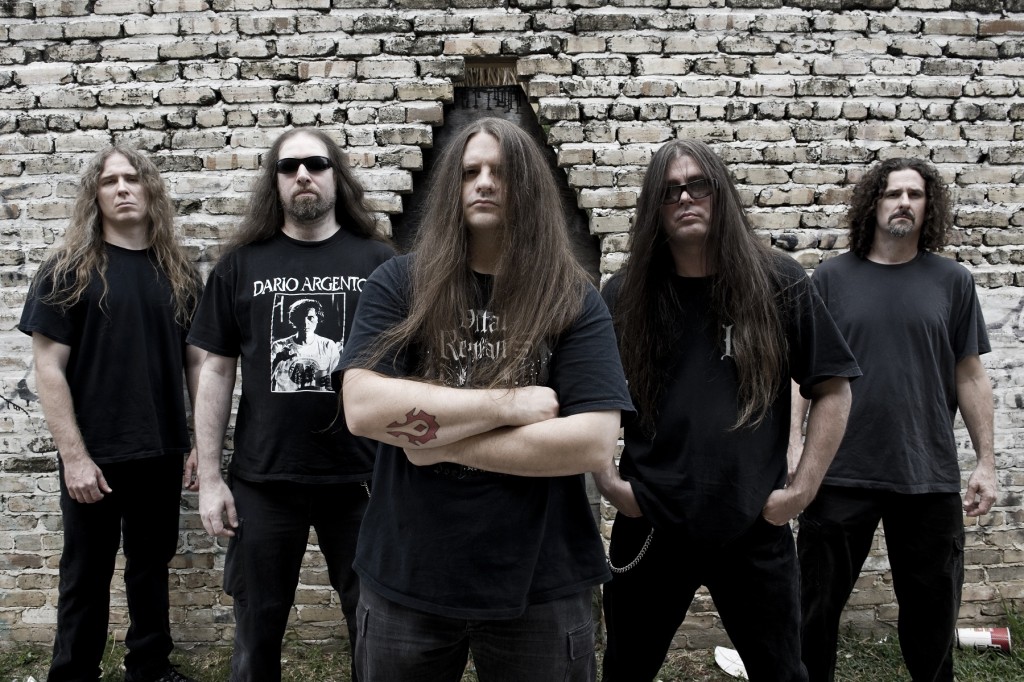 "AUSTRALIAN TORTURE" OCTOBER 2012 presented by Soundworks Touring
After three long torturous years, death metals titanic kings, CANNIBAL CORPSE, return to Australia for a sarcophagic frenzy of sordid and demented proportions!
Their new ceaselessly hostile album release, TORTURE, proves that when it comes to combining unrestrained maliciousness, involved song writing and technical precision they still have no equal. The twelfth full-length of their inspiring twenty-four year career, the Floridian quintet have never sounded so vital, the album building upon the wealth of powerful, dark, and memorable songs comprising 2006's Kill and 2009's Evisceration Plague and pointedly upping the ante at every turn.
With blistering riffs, turbulent drums, ruthless and razored vocals, CANNIBAL CORPSE are THE pinnacle of death metal. Make no mistake. The sledgehammer force of the forthcoming live cannibalism will yet again prove this beyond any doubt.
Soundworks Touring is excited to announce the following national supports for the forthcoming torture!
DISENTOMB – www.facebook.com/disentomb
Having just signed a worldwide multi-album with US record label Brutal Bands, Brisbane's Disentomb are a crushing force on the rise and are poised to prove to Australian audiences they are the most devastating and heaviest band in the country.
ENTRAILS ERADICATED – www.facebook.com/entrailseradicated
Not to be out done, Perth's Entrails Eradicated will set the bar high right from the first note with their amazing technical death metal twin guitar virtuosity and unrelenting pace.
Check out our recent interview with Alex Webster right here…
CANNIBAL CORPSE with DISENTOMB @ ENTRAILS ERADICATED and also PSYCROPTIC performing at:
Oct 4th Adelaide – Fowler's Live, ALL AGES
Oct 5th Melbourne – Billboard The Venue, 18+ WITH PSYCROPTIC!!!
Oct 6th Sydney – The Metro Theatre, 18+ WTH PSYCROPTIC!!!
Oct 8th Brisbane – The Hifi, 18+
Oct 9th Perth – Capitol, 18+
TICKETS ON SALE NOW at the following outlets:
Adelaide – www.moshtix.com.au / www.venuetix.com.au
Melbourne – www.moshtix.com.au / www.ticketek.com.au / www.oztix.com.zu
Sydney – www.metrotheatre.com.au / www.ticketek.com.au
Brisbane – www.thehifi.com.au
Perth – www.moshtix.com.au / 78 Records
 www.cannibalcorpse.net
www.metalblade.com
www.heavymetalmerchant.com
www.soundworkstouring.com