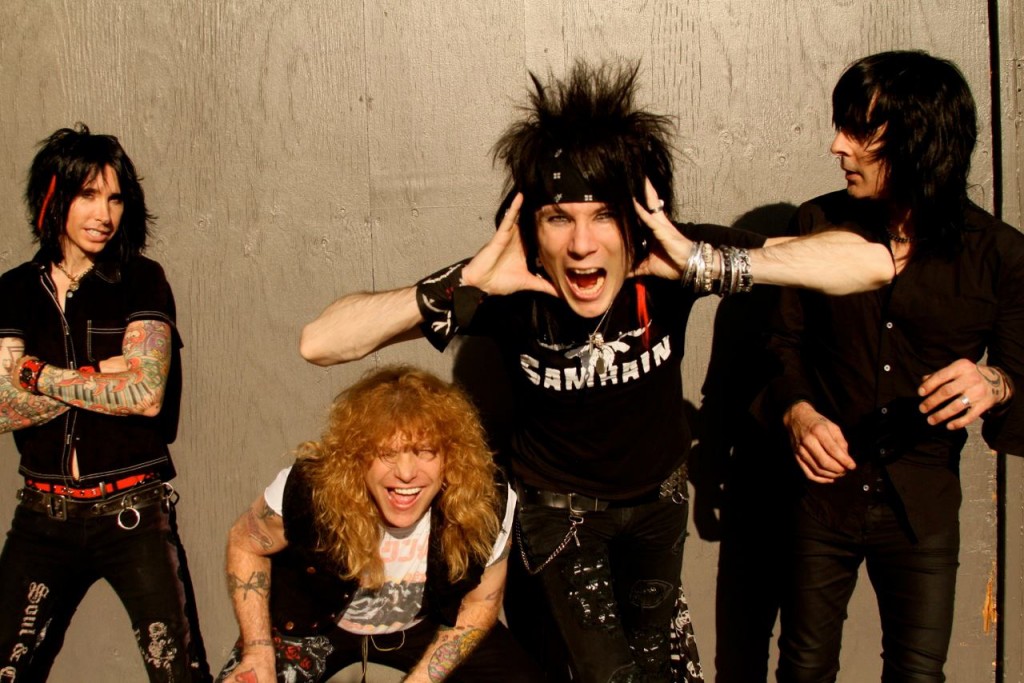 Adler – the band featuring former Guns 'N' Roses drummer Steve Adler, has just released a new video/track from their forthcoming album simply titled Adler.  Featuring a May The Rock Be With You favourite, in Jacob Bunton of Lynam fame on vocals, The One That You Hated is a killer track.
The band have launched the new video in association with Rolling Stone and can be viewed right here: http://www.rollingstone.com/music/videos/adler-the-one-that-you-hated-20120426
In the video for "The One That You Hated," former Guns N' Roses drummer Steven Adler takes on destructive relationships with his new band. "The lyrics are about two people that are no good for each other, but for whatever reason won't break up," says frontman Jacob Bunton. "Maybe it's the sex, maybe it's the convenience, maybe they're just scared to move on and start over, but a lot of people seem to be attracted to the people that they hate. Love and hate are intimately linked within the human brain."
Although it's an early Adler track, "Hated" was one of the last songs the band recorded for their album. "One night Slash was at the studio and we played him a couple of the songs," reveals Bunton. "When this song started playing, he was grinning ear to ear, so we knew either it's a kick-ass song or it's so bad we're making him laugh."
For Adler, the new project is an invigoration, a fresh breath of creativity. "I love the music we're creating!" he says. "I haven't been this excited about my band since the GN'R days." "Hated" is the first single off the band's debut album, Adler. No release date has been set.
Check out the video right here: http://www.rollingstone.com/music/videos/adler-the-one-that-you-hated-20120426
Steven Adler – Drums
Jacob Bunton – Vocals
Lonny Paul – Guitar
Johnny Martin – Bass