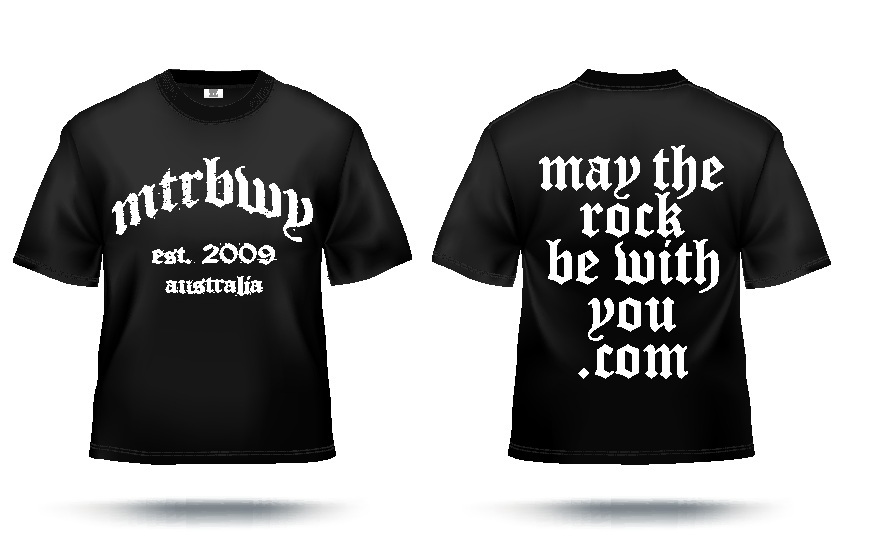 Yes that's right, we have t-shirts, and you can be one of the first in the country, nay, the world to own one!  We will be giving away five of our shirts to five of our lucky readers of, in our opinion, the greatest website ever, that being www.maytherockbewithyou.com obviously!
All you need to do is sign up to our mailing list by clicking on the link below for your chance to win one of them. Winners will then be chosen at random.  Existing subscribers are also eligible so don't worry, you could be rockin' one of our shirts too.  We'll even send them overseas if our random winner generator says to!
And just for your reference, shirts come in the following sizes:  Ladies 12, 14 and Mens S, M, L, XL – winner will obviously get to pick their size.
Entries are open now and we will notify the winners in the first week of April.
Good luck and of course, May The Rock Be With You!