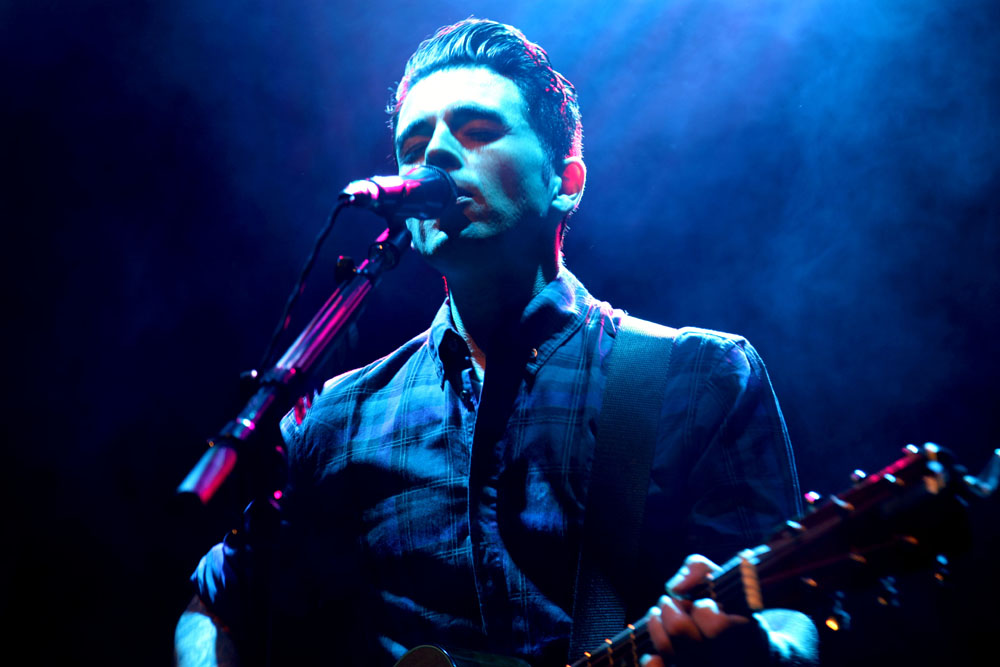 The sold out crowd tonight at Sydney's Manning Bar are here to see one of the most perfect line ups on a sidewave yet, consisting of Relient K, Jack's Mannequin and Dashboard Confessional. What to expect?!?!
I unfortunately missed Relient K, hey, Soundwave week is busy, don't yell at me… I was upset too…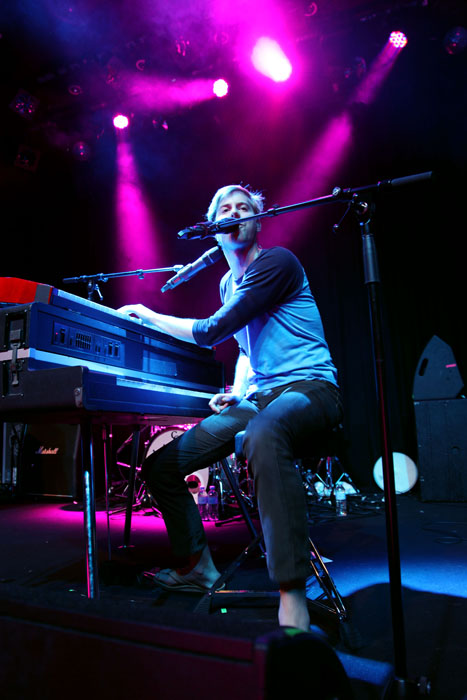 BUT, Jack's Mannequin what can I say?  I'm pumped for this set as I had the chance to see Something Corporate back in the day and that was amazing, but to see Andrew out in front in his new band is testimony to the talent he is. The piano driven rock is just so in a word, friendly, and a testament to the talent that Andrew McMahon is. Taking it back to where they started with their debut song, the crowd erupted and it didn't slow down from there.  Nothing makes me happier than when a crowd reacts to a song with such passion and enthusiasm, so when recent single 'The Resolution' began, the fans got that little bit louder and that volume pretty much stayed that way. To see Jacks Mannequin own the crowd like they have is amazing as I look around to see everyone mesmerised, they are loving every second of this set.
Now, to step out in front of people with just an acoustic guitar is a testament to what Chris Carrabba does, the ability to take the songs the way they were written and perform them this way with no fall back, no one to blame if something goes wrong but himself. So to see him with the crowd captivated for the second he waked in the stage, everyone there including Chris knew this was going to be something special.  Now yes, I am a fan of Dashboard Confessional, but that's what is making this better, I could join in on the sing alongs which are instantly smile generating, and that makes me beyond happy that no one here gives a shit tonight and are here to enjoy these songs they love.
'Don't Wait' was a stand out, and received the biggest reception early on, and to hear it this way was spectacular which was lucky as it wasn't on the set list for the night, so thankfully this was included, and as I've mentioned, it makes me so happy to hear a crowd song every word to every song, so when 'Screaming Infidelities' began, I can't even explain it, well let's say there were Screaming Dashboard fans…  For a song that is now over ten years old and still means so much to people is probably the reason Chris still does this and will keep doing it until that stops, which, judging by tonight is a fair way away.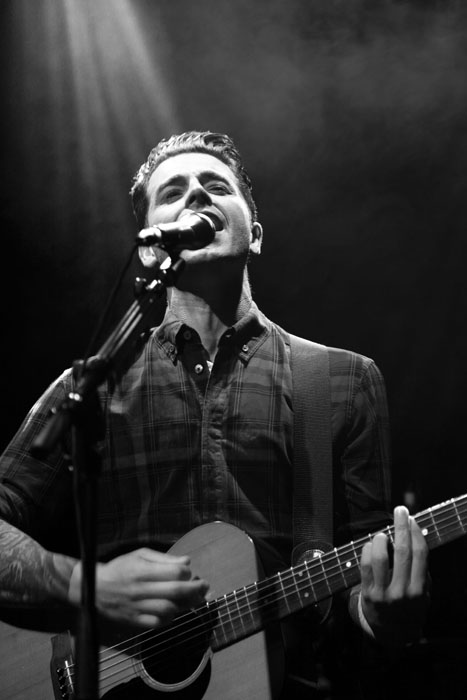 'Belle Of The Boulevard' from their newest album 'Alter The Ending',for a song that he didn't think we knew here was received with so much passion and love and he was genuinely moved by the fact that those there knew the newer material, but, 'Hands Down' was pardon the pun, hands down the best song of the night and that's just because I'm biased as it is my favourite Dashboard song but as most of the crowd felt the same and had no problem in showing Chris that. This of course was the final song before encore and we were in for a treat.
A Jack's Mannequin, Relient K, Dashboard all-star jam with an amazing version of 'Vindicated' to finish the night, full band, all members out there and something you probably won't see anywhere else for a long time.  The crowd left happy and as my friend put it she said it was like she'd had her heart ripped out, stomped all over and put back together.
One word. Wowthatwasamazing.




Essential Information
Venue: The Manning Bar – Sydney
Date: February 27th, 2012
Supports: Relient K and Jack's Mannequin
Website: www.dashboardconfessional.com
Set List:
Best Deceptions
Good Fight
The Places You Have Come To Fear The Most
As Lovers Go
Tall Green Grass (Cory Branan cover)
Don't Wait
Swiss Army Romance
Screaming Infidelities
Sharp Hint Of New Tears
Again I Go Unnoticed
Belle Of The Boulevard
Saints And Sailors
Get Me Right
Dusk and Summer
Stolen
Hands Down
Vindicated