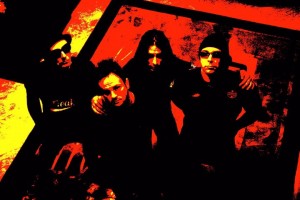 Following on from a big 2011, which saw the NSW based metal band release their 5th album Never Dead, Segression have already kicked off 2012 getting stuck into writing for their follow up album, as well as hitting the stage, which will see them play a bunch of Queensland shows starting from tomorrow (Thursday!).  Tying in with vocalist/bass player Chris Rand's other life as a tattoo artist of the last 15 years, the Queensland adventure will see them playing the 10th Annual Logan Arts and Tattoo Festival (click here for more details).  Check out our chat below with Chris for an update on all things Segression…
Hey Chris, thanks for taking the time to chat tonight!  So first things first, how has 2012 been for you so far?
Yeah really good so far, we've changed our guitarist ready for some live shows.  We've had a bit of a roster of guitarists that have been available to play live and record, so we are going back out on these shows with a different guitarist for the live set than what we had with the Never Dead tour, but it's still one of the family members of Segression, so it's not really anything majorly different or needing to make a big announcement that this is going to be our new guitarist.  So what we've concentrated on so far this year is get him back up to speed rehearsal wise.  We've also started writing some songs for the follow up to Never Dead.  We've also done a charity show which was close to home and all the money went to the Cancer Council and now we are getting ready to come up to Queensland this week, then it will be full steam ahead into the new album!
So you have a few shows coming up this weekend, most notably, how did you come to be headlining the 10th Annual Logan Tattoo And Art Exhibition?
Well the organisers got in touch and asked whether we would be into it, considering I have been a tattoo artist myself for the last 15 years, between myself and my Dad who is one of the most awarded artists in the country and been tattooing for over 40 years, we've obviously had quite a history in the tattoo industry.  It was more of a question of we haven't played there before, so when we were asked it was a no brainer and we're pretty excited to do it.
You've also got a few other shows lined up, whilst you are up there in Queensland?
Yes there's a band from New Zealand called Devilskin and another band called Shotgun Halo.  We decided that when we were coming up for the Logan show, we would do a couple of other shows of our own and get those bands on board to play the other shows and do like a mini tour and use the same lineup.
So it's getting onto nearly a year now since your last album 'Never Dead' was released, how would you sum up the response to the album so far?
We've had nothing but praise from fans, from other bands and people in the industry, to reviews, it's been great.  We're just grateful after all these years we still have the opportunity to play and crank out songs we can record and release.  We're happy to still be doing it and anything people says to us we take on board whether it's positive or negative, Never Dead was overwhelmingly positive.
Did you find it as massive an effort to get the Segression name back out there as you might have thought?
Well we came back with zero expectations and thought we've written a heap of songs, let's see how we go.  We didn't expect to come back at any real level, we just wanted to come back and play again and get some songs out there.  So by not having expectations, anything that happened was going to be a bonus, but it's been a bit of a surprise for us really.
Have you found a whole new uptake of fans to the band?
Well I think what happened with us especially, because we stopped right at the peak of something, then everyone was going "they're going to be massive" well we were never about that, we were just a bunch of guys playing songs and never really set out to be a heavy band, that's just what we sounded like.  Then when we stopped, we stopped, but the people didn't, they were still talking about us and playing the back catalogue to their friends and family and obviously as they get older they pass it down.  So we've always had a bit of a groundswell going on even though we were out of the spotlight.  It was just refreshing for us to be honest, because there's nothing worse than flogging the same old horse in everyone's face, so it's been nice for us to not have to flog anything.  We obviously had been working hard to put out an album we thought was going to be a cracker and everything has been a bonus for us to be honest.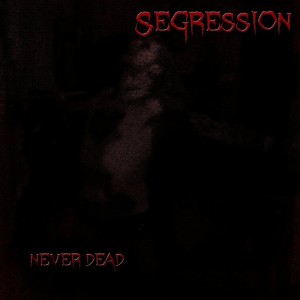 As far as the actual process of recording and writing for the Never Dead album, what are your immediate thoughts when you look back on that now, was it an enjoyable process, was it difficult etc?
Well it was difficult in a sense for me, as it was the first for me sitting in the producer's chair.  Because of that, then I obviously recorded and tracked the album with the entire band.  So it was hard for me given I had to come at it from a different angle, but the boys enjoyed it more because the way I produced the album was to make every song interesting to them.  It wasn't a case of let's go in and write 12 songs, are you ready to go, are you tight enough to play them?  I didn't approach it like that at all, there was maybe the odd song that was like, let's jam and get that tight and play it.  Then one day I would come in and say, ok, it's time for you to put a drumbeat down, so play, this.  So each song started from a different source and it was about trying to get them to write different ways and think outside the box and don't rely just on a vocal, let's start from the rhythm section and go from there.  Or, let's try working out some riffs and see what riffs flow and work from that angle.  Trying to get them to think about songwriting from all the different angles made it really interesting for the boys.
And having started writing for the new album, do you think you'll be following a similar process?
We'll probably go the same way again, but might even go further with it and try more different things and techniques.
So how far into the new album are you?
Well we are two songs in and I would like to think if I had to put any form of time frame on it, I would like to think hopefully by the end of this year, early next year.
This will be what, your 6th album now?
Yes that's correct.  Obviously we've done things outside of Segression, but we're quite proud of the fact that we are still churning on.  When we stopped, we were still reasonably quite young, so when we've come back, we haven't come back as old men either.  The band is really, really physically fit, we're probably in better shape physically and mentally than we were back in the day.  As an example, in April I'm going to be running in the Canberra 50km ultra marathon, so that's something I couldn't have done when I was younger!  As you get a bit older, you start to think more of your health and more about how you can get yourself to the physical limits as a musician to help you play better and sing better. So hopefully people who come to the shows and check out what we are doing will see that we are putting the effort in.
Where do you feel that the band is at in terms of capturing what you might consider to be the "real" Segression sound?
What I'm actually trying to get to, is to get the members heard and to be themselves.  When you're sitting around a room writing with each other and you look at each other and you get that little buzz of energy, that little spark, that's what I'm trying to get onto CD.  So I think that will be what Segression sounds like, rather than what amp's we use, or what guitars.  So I don't know if that's the holy grail and I don't know whether you ever get to that point, but that's what we are trying to get to.  I've found that a little easier by stripping back some of the effects we used to use.  By getting rid of some of those things it was masking what the band was trying to really say.  Who knows, in 10 years you might ask me the same question and I'll say Never Dead was as close as we got, or there might be an album in 5 years time that gets closer.  But at this point in time we feel Never Dead has been the biggest step we've taken to where we want to sound like.
Going back to the bands earlier days, you played with the likes of Ozzy, Fear Factory, Strapping Young Lad, Machine Head, Slipknot, what do you feel were some of the key things you took away from playing with these bands as far as defining Segression as a live band?
Well I think everything we've done, whether it's playing live and touring or whether it's with our families, it all shapes who we are.  I've probably learnt some of my greatest things from young bands we've played with.  I've always made a point of not just doing the tours with the big bands, but we also went out straight away afterwards and had a heap of young bands play with us so they had a place to play and have decent turnouts for.  I guess when you are going up supporting some of the big names like Ozzy, there's a hell of a lot of pressure, there's a bunch of people out there who feel that their band should have been on that show and a lot of people who are there not to see you and you've got to try win them over to a certain extent.  I guess being under the spotlight and that sort of pressure makes you the better performer.  That's probably the biggest thing you take off those tours is the experience of having to get up there and putting yourself under the knife and doing it.
So we are just a few months down into 2012, what does the rest of 2012 hold for Segression?
The one thing we mainly wanted 2012 to be for Segression was we wanted to give back a bit.  So we did the charity show already this year, that's why we are doing Logan for the Beyond Blue charity as well, so we can expect a few more of those little surprises during the year as well.  We are probably going to try and give away a few things over the Internet and raise some funds for other charities, so that's going to be in the mix as well.
Essential Information
From: NSW
Website: www.facebook.com/Segression
Latest release: Never Dead (2011, Riot! Entertainment)