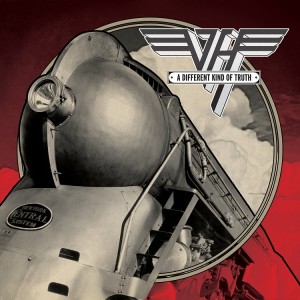 It's finally here… Thanks to our friends at Universal Music Australia, we have five copies of the new VAN HALEN album 'A Different Kind Of Truth'  to give away to five of our lucky readers.  First single 'Tattoo' has the fans divided, you can hear it for yourself below but from what we hear, the album is a huge rocker!  Fingers crossed, and you can find out by simply sending us an email and being one of our lucky winners.
To win one of five copies, simply click the following link "Enter Van Halen Competition" and enter your details as requested.  We will then randomly pick 5 winners, no skill required in this one!
Entries open:  February 3rd
Entries close:  February 10th
Winners will be notified via email and entry is open world wide!
Tracklisting:
Tattoo
She's The Woman
You and Your Blues
China Town
Blood and Fire
Bullethead
As Is
Honeybabysweetiedoll
The Trouble With Never
Outta Space
Stay Frosty
Big River
Beats Workin'