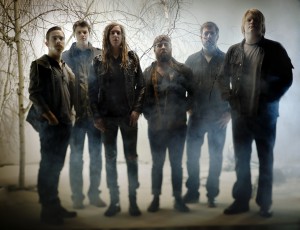 UNDEROATH have evolved and thrived during a decade-long progression that has elevated them into a realm that few bands can lay claim to. Their latest album Ø (Disambiguation) is an artistic rebirth, which empathically surpasses its predecessors…"it's a master-class in compelling, ambitious heavy music" – Rock Sound
With a reputation for adrenaline charged live performances UNDEROATH will bring the mayhem for two exclusive sidewaves in Sydney and Melbourne
DREAM ON, DREAMER, are one of Australia's biggest success stories in 2011. Signing to influential US powerhouse Rise Records and with the release of their stellar debut album 'Heartbound' which has propelled the band to stages across the globe. 2012 is set to get even bigger for DREAM ON, DREAMER.
Dubbed by NME as '"worthy contenders to take the 'Kings Of British Punk' crown" THE SMOKING HEARTS have been annihilating the ears of fans and venues throughout the UK. Their rabble-rousing live shows regularly sees smashed guitars, a sprawled drum kit and front man Ben Mills hanging from the rafters "pure perspiration soaked entertainment to the max" – Big Cheese
THE SMOKING HEARTS channel the frenzied intensity of their live shows on their sophomore album 'Victory!'. A unique blend of high-energy rock n roll whilst possessing the dexterity to resonate with punk, metal and hardcore fans alike with Alt Music Hub declaring "Victory! Is like a gun, each time it fires it hits the target perfectly".
Victory! Will be available nationally on Friday February 17th via 3wise Records/ Sony.
TICKETS ON SALE NOW
MONDAY 27 FEBRUARY MELBOURNE, THE HI FI – 18+
www.thehifi.com.au
THURSDAY 1 MARCH SYDNEY, THE FACTORY THEATRE – Licensed All Ages
www.oztix.com.au / www.factorytheatre.com.au